The weather has gotten much colder here in northwestern Montana and because I'm inside more, I'm reading more. These two books are incredible and deserve not only these positive November book reviews but also spaces on bookshelves everywhere.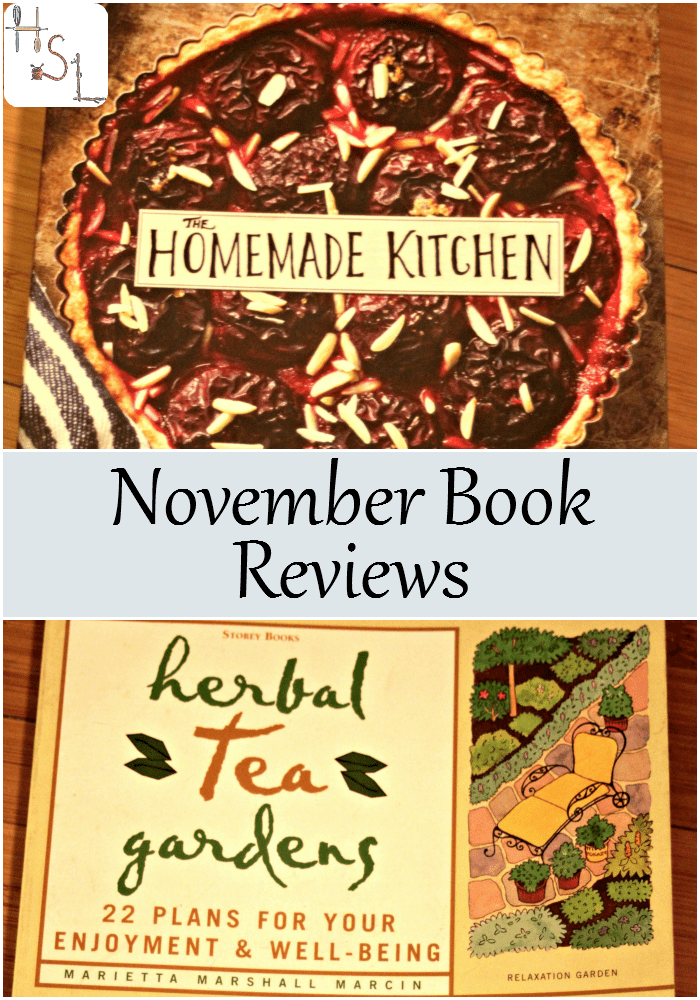 The Homemade Kitchen by Alana Chernila is an amazing book, part cookbook, part loving and encouraging self-help book. There are amazing recipes that will inspire cooks used to cooking from scratch while the ingredients and instructions can easily be followed by beginners. The essays will encourage folks just beginning while reminding more experienced folks why they started cooking and to be gentle with themselves.
The book is loaded with ideas and recipes to feed everyone. The book covers simple main meals like pizza and quick salads alongside more involved dishes that are full of whole, simple ingredients like chicken pot pie. More than just meals the author walks us through the creation of ingredients like chevre and tofu and then gives us ways to use those in our kitchen. Everything has clear and concise instructions and plenty of photos to keep us on track.
While I always love looking through recipes and being inspire to try new things in the kitchen , it's the other bits of encouragement I this book that I most appreciate. The author encourages us to do it ourselves throughout the book with stories and sidebars full of practical advice. Beyond just telling us to be brave in the kitchen she encourages practicing grace towards ourselves (it's okay to brig home take-out now and then, yes it's okay to choose conventional over organic when the budget is tight).
I can't recommend this book highly enough. It deserves a space on your bookshelf. I know I'm going to wear this book out in the years to come and I believe that would be true for most home cooks. You will not regret any time spent between he covers of this book.
Herbal Tea Gardens by Marietta Marshall Marcin was a book I first discovered in my local library. I fell in love with it pretty quickly and purchased for my own home reference library. I've turned to it many times in the last few months and wild be using it extensively as I plan next year's gardens.
There is a "compendium of tea herbs" in one section that cover 95 different herbs. Each herb is discussed in a brief snipe that discusses planting and care of the herb in the garden as well as medicinal uses. There is also a tea blend with each herb. These teas aim to help with everything from indigestion to sore throats and much more. I us this section of the book as an additional reference when studying medicinal herbs and their many uses.
The book contains plans and designs for herb gardens that are beautiful and functional. The chapter on the garden itself has practical tips on soil, propagating, and more. There are even chapters, harvesting, storing, using and brewing herbs.
This is a great resource for the home herb gardener. You'll use it again and again for gardening and for filling your home herbal medicine chest.
[sc:Useadsenselarge ]