May is National Salad Month and while I love a good salad, they can get boring without a little fresh inspiration now and then. May is a perfect time to think about salads too, no doubt there are lots of fresh spring greens and veggies to be had most anywhere in the northern hemisphere. To help celebrate national salad month, I've compiled a list of 30 salads to inspire and encourage your healthy eating path.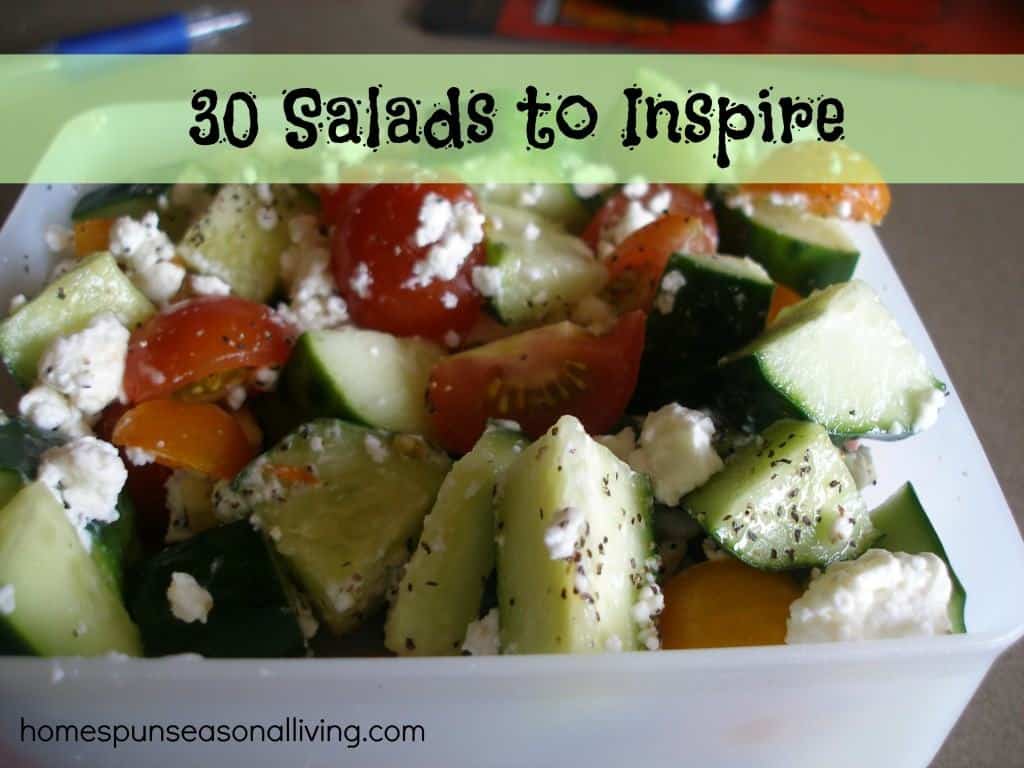 Bean:
Classics:
Poultry:
Fish:
Fruit:
Grain:
Meat:
Vegan:
Vegetarian:
Recipe Collections / Ideas:
And if you want even more ideas, here are a few of my favorite salad-themed books (affiliate links):
Do you have a favorite salad recipe? If so, please share the recipe or link in the comments.