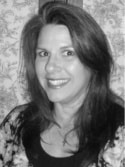 Angi doesn't do it all, most likely just like you and for sure just like me. She's the amazing blogger behind SchneiderPeeps and a homesteader but she celebrates her simple life without feeling like she needs to do it all.
Angi's interview is part of the ongoing I Don't Do It All Series.
1. Tell us about yourself, your homestead, your family, and what you 'do' with your days.
My name is Angi and my husband, Carl, and I have 6 children. Five of our children still live at home and our oldest is married and on his own.
We live near the Texas Gulf Coast on 1.5 acres just outside the city limits. It's perfect for us. We have a very large garden that we try to keep going year round. We have a growing orchard that currently consists of citrus, pear, plum, peach, apple, pomegranate, fig, mulberry and pecan trees. We have about 50 chickens which are our 12 and 14 year olds responsibility. Our 16 year old is the resident beekeeper and has several hives on our property. Our dog recently passed away and we are currently looking for just the right dog to be a part of our family.
We homeschool our children and so most of my day is spent on that. As our children have gotten older, their homeschool is supplemented with outside classes so we're out of the house several days a week.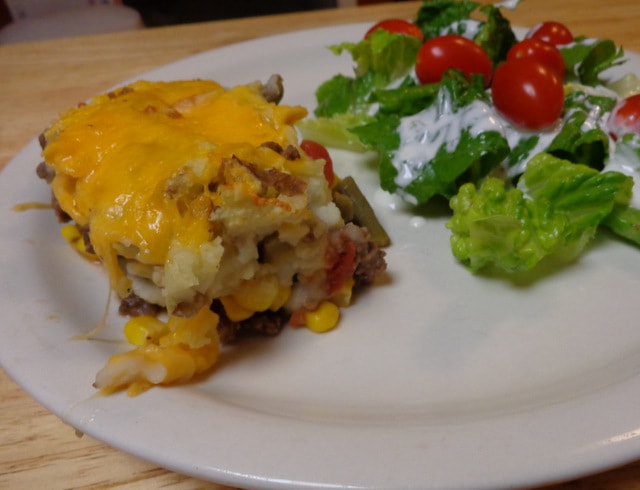 2. Obviously, with everything you do in a day, there has to be things you don't do. What are those things?
I don't keep a spotless home. I wish I did. But I don't. We have a very basic cleaning routine that means our home is tidy but not spotless. It's very important to me that our children feel the freedom to explore creative interests without worry that mom is going to stress out about the house.
I don't have leadership or volunteer positions in organizations. I love being involved in what my children are involved in and will do my part to help out but, other than leading our homeschool co-op, I don't have any leadership positions. This includes church. I serve once a month in our church's nursery which is perfect for me. I don't have to prepare. I can just show up and rock babies.
I don't do everyone's laundry. Each of my children is responsible for doing his own laundry. My two girls share a room (and a laundry hamper) so the 14 year old does the 4 year olds. It took some teaching to get my kids to this point but it is very worth it. I no longer feel overwhelmed and they no longer feel frustrated that certain clothes aren't clean.
I don't peel fruit before I can it. I know you're supposed to blanch those peaches and take the skin off and peel the pears but my family really doesn't care if the skin is on. So I just leave it on.
3. How do you manage your limited time? How do you choose which tasks / chores / plans become priorities while other things are discarded?
I manage my time by writing everything down. I have a monthly/daily planner that I take everywhere with me. As my kids got older and were going here and there, I got frustrated trying to keep up with each one in my planner. So, I created my own printable planner, The Busy Mom's 18-Month Planner, with space for each child.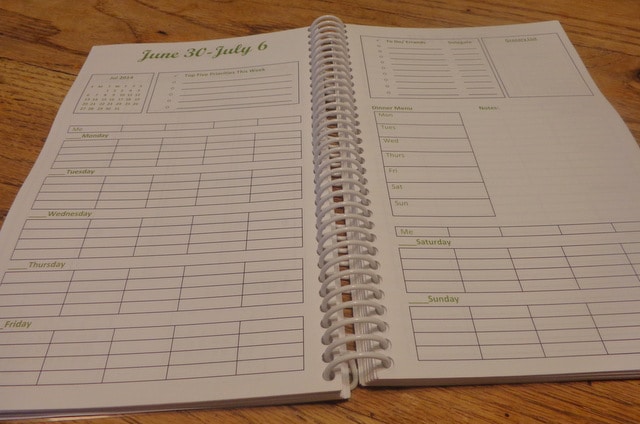 I also have a monthly calendar on my refrigerator. My family knows that if they have activities or things they want to do, they are responsible for putting it on the calendar. If it's not on that calendar it doesn't exist. Each week I double check the family calendar and my day planner and make sure I have everything in my day planner.
We prioritize our tasks several ways. One is by looking at our long term goals for our family. It's really important for us to have good relationships with our children so we spend the bulk of our time with them right now. But that doesn't mean that we only do what they want. Seasonal items also take priority. For instance, when the wild dewberries are ready we all pick, clean and preserve during that time. For those 2 weeks, working together on dewberries becomes a top priority.
4. What words of encouragement would you offer to others looking to maximize their time while also not feeling pressure to 'do it all'?
I think the most important thing to realize is that no one "does it all". Everyone has areas that are important to them and they focus on those but everyone also has areas that are not important to them and so they don't focus on those.
I would encourage others to spend some time thinking about and writing down what you want your life to look like in five years. That will help you see what is truly important to you and you can start prioritizing your days, weeks and months with a long term goal in mind.