Once a month, I'm featuring inspiring and encouraging interviews with other do-it-yourselfers. The interviews remind us to follow our passions and ignore things that aren't priorities all while giving us tips and resources for our own fiercely D.I.Y lifestyles. This month Angi from SchneiderPeeps tells us about her fiercely D.I.Y. life.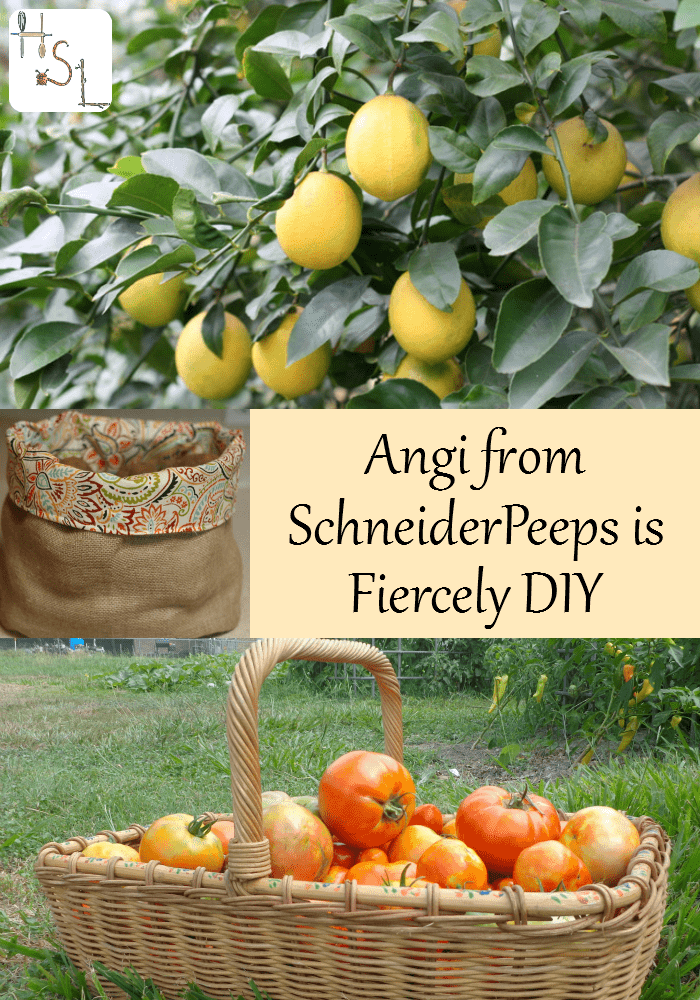 1) What's your favorite DIY project or hobby? Why? What about that gives you the most satisfaction / joy?
This is such a hard question for me! Gardening is such a huge part of our life. We garden year round and try to get the vast majority of our vegetables from our garden. We're working on growing more fruit and herbs, too. I love it and can't imagine our life without our garden, but I don't really consider it a hobby. It's what we do to survive – in more ways than one.
So, I guess my favorite hobby would be sewing. I first started sewing when my children were very little and found that it was the one thing that I could do that actually had a beginning and ending and stayed done. At the time, I needed that in my life. Now, I sew because I love making useful and beautiful things for my home. I do sew some clothes but usually quick things. We were pulling out hand me downs for my younger daughter and came across some outfits I had made my older daughter. My older daughter said, "I loved these when I was little. I can't wait for you to be big enough to wear them." That made me so happy.
I don't have a designated spot to sew, our house just isn't big enough for that. I keep all my sewing stuff on shelves in a small closet in our bedroom. When I want to sew I have to pull everything out and set it up on the dining table (which is actually our only table). It takes less than 5 minutes for me to pull out what I need and get sewing. I know because I've timed it. I did that because sometimes I don't want to bother but then I remind myself that it takes less than 5 minutes!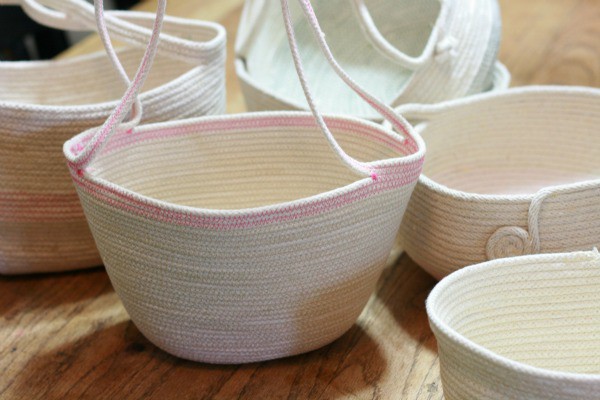 Our life is very full and sometimes I just don't get around to sewing, so I've started setting aside Friday afternoons to sew. There are many other things I "need" to do on Friday afternoons but sewing feeds my soul so I've decided to just forget about those other things and make my craft a priority one afternoon a week. Those other things are always still there when I'm done sewing.
2) What's the DIY project you don't do or practice? Why? What is it about that project that makes you not want to do it or doesn't provide satisfaction / joy? Assuming it's something you need or use in your daily what do you do instead?
Knitting. I want to know how to knit so bad….but I don't really want to learn how to knit. I joke that I'm in love with the "idea" of knitting. I want to be that lady who is sitting wherever and just knitting away. But, learning takes time and practice, which I don't really want to do at this stage of my life. Maybe one day that will change but for now, I just don't knit. I'll just continue to hold on to my romanticized view of knitters.
3) What's best bit of DIY advice you've been given? Or the best tip you'd give someone else?
The best advice I can give is to try a variety of things. I meet so many people who say, "I'm just not creative." I don't believe that for a minute! Everyone is creative in some way, you just have to try different things and figure it out. I'm a firm believer that the more exposure you have to creative things the more creative you become.
The second thing is, once you learn a skill, teach it to someone else. It's really important that we pass down our knowledge to the next generation. It's also important for them because it empowers them. Learning new skills builds a child's self confidence, not only in that skill but in life in general.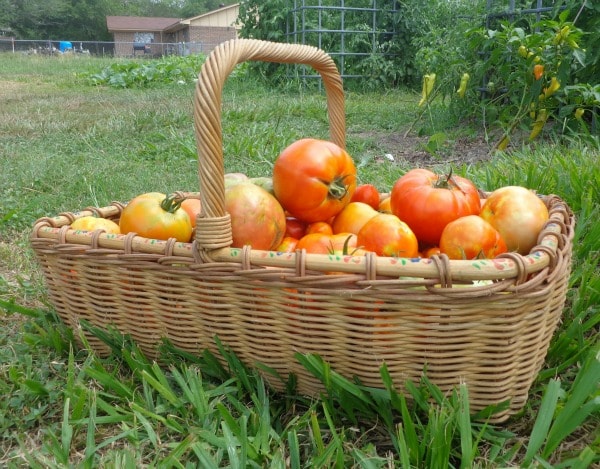 4) What is your most trusted DIY resource? For example, a book or website, podcast, etc. And why?
My favorite gardening book is The All You Can Eat Gardening Handbook by Cam Mathers. For sewing my favorite place for inspiration is Pinterest. I can search a topic and all kinds of loveliness will pop up. There are many step by step sewing tutorials online and most can be found on Pinterest.
5) Tell us about yourself.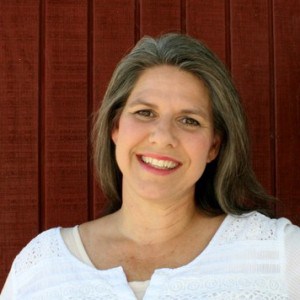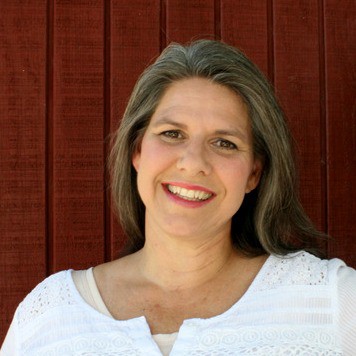 I'm a wife, mom to six children and grandma to one beautiful baby. Our family lives on a small homestead on 1.5 acres along the Texas Gulf Coast. In addition to our large garden and growing orchard, we also raise laying hens and bees. We homeschool and are graduating our third child this year.
I write about simple living on our blog, SchneiderPeeps.com, and sell some of my creations on Etsy. I'm also the author of several ebooks, including The Gardening Notebook which helps you create your own custom gardening notebook.