I read some great books in April, really amazing wonderful books that I'm finding so very useful in my fiercely D.I.Y. lifestyle. If you're looking for some new resources and inspiration be sure to check these out: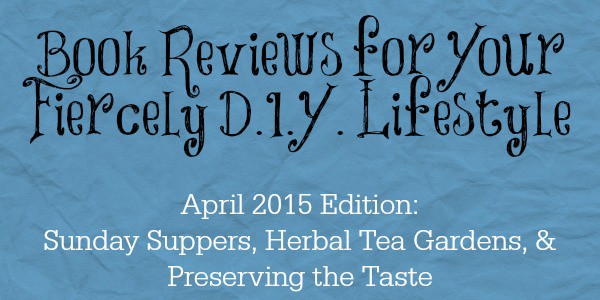 Sunday Suppers by Karen Mordechai* – This is a beautiful and simple cookbook. Divided up into the various mealtimes of the da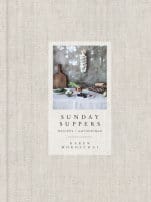 y, the book focuses on menus for each meal based on different types of gatherings. The photos are gorgeous and inviting while the recipes are full of commonly found, whole-food ingredients. The photos make some of the food look positively over-the-top while the recipes themselves are simple enough for most home cooks. The flavors of each recipe are simple and yet complex. There's something for every need from simple and in a hurry to gourmet and more time intensive. There seems to be a ton of care and thought behind each recipe and the purpose of feeding people at gatherings. The book is deliberate and delicious, while also being a work of art. Full of useful ideas, Sunday Suppers is worthy of a spot on your cookbook shelf.
Herba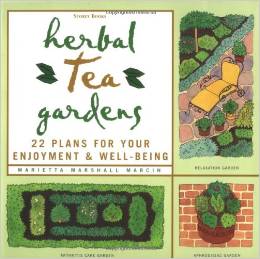 l Tea Gardens by Marietta Marshall Marcin – I picked this book up at the library and wow what a find! I've since purchased a copy for my own library. The first section of the book is an amazing list of herbs, how to grow and care for them, how to use them medicinally, and recipes using the herbs and combinations in herbal teas at home. The second section is broken out into garden plans with many ideas for layout and types of gardens based on ailments and more. It's an amazing resource full of practical advice for growing and using all those amazing herbs at home.
Preserving the Taste by Edon Waycott – Another library find, that I've since purchased. The book is apparently out of print but there are bunches of used copies on amazon for a steal. An older book, it's not full of the food photography that is co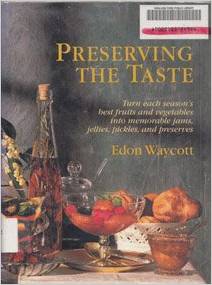 mmon in more modern cookbooks. The lack of photos should not stop any home preserver from acquiring this book, however. The recipes use less sugar than many preserving books you'll find, instead the flavor of the ingredients are encouraged to shine. It's full of amazing and unique recipes (caramelized apple marmalade with thyme for example) that I personally can't wait to tackle this coming food preservation season.
Have you read any good books lately? I'm always on the hunt and would love to have your suggestions in the comments for me to check out soon!
[sc:Useadsenselarge ]
*I received a copy of Sunday Supper for review from Blogging for Books. The review is my honest opinion (the book is really fabulous) and was not colored in any way by the complimentary review copy.