I had grits for the first time in my life when I visited North Carolina in August. I've always lived pretty far north of the Mason-Dixon Line and as such grits have not been a part of my culinary traditions. I fell in love with them instantly, however; and knew that I would want to cook them up at home. I wanted to combine them with something creamy and homegrown and that is how these Butternut Squash Grits were born. The grits turned out very much like a risotto and provide such beautiful color and flavor to a meal.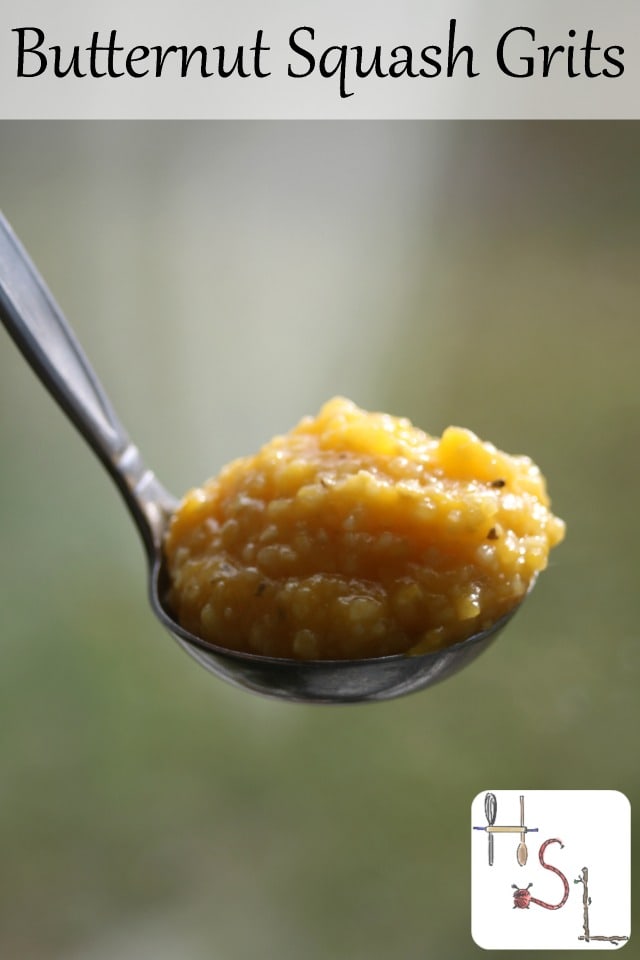 These are creamy, rich, and satisfying in a way that only downhome comfort food can provide. They could easily be made vegan by using coconut oil instead of butter, or even skipping that all together – though it does seem that grits and butter are made perfectly for one another.
Feel free to substitute any cooked and pureed winter squash here, even canned pumpkin would work. Break the prep of this dish over several days to give yourself a little extra time on the day of any holiday feasts. Cook and puree the squash one day, cook the grits the next, and gently reheat on the stovetop just before serving.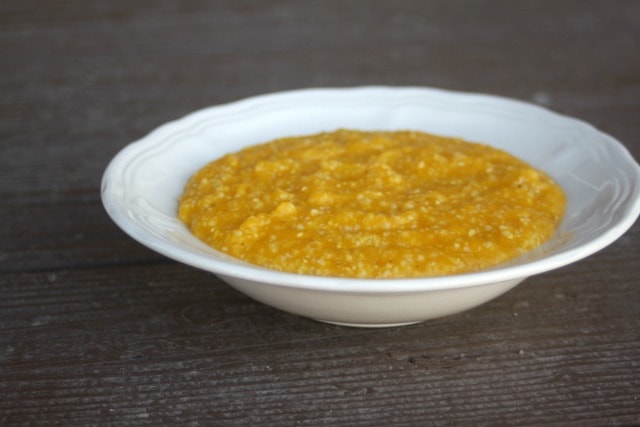 Butternut Squash Grits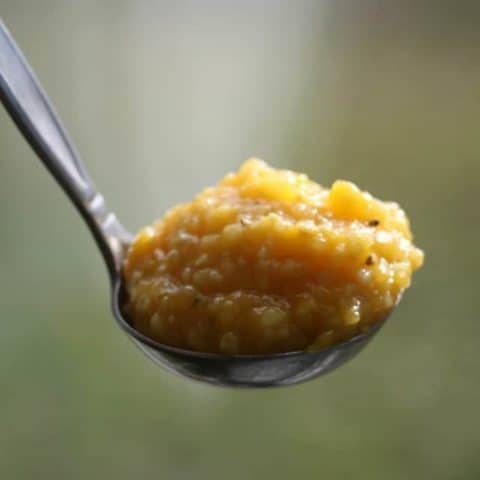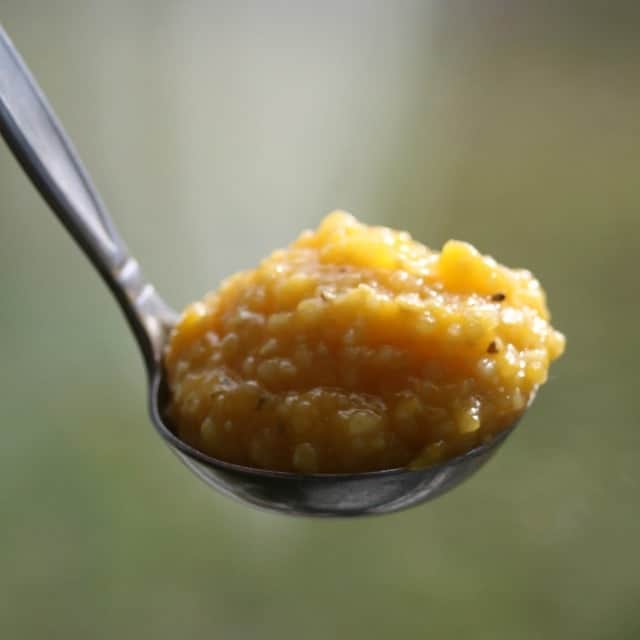 Creamy and satisfying and easy to prep over several days to ease the rush of holiday feasts, Butternut Squash Grits are sure satisfy.
Ingredients
2 Cups Cooked & Pureed Butternut Squash
3 Cup Water
2 Tablespoons Butter, divided
1 teaspoon Salt
¼ teaspoon Ground Black Pepper
Instructions
In a saucepan, combine the water, 1 Tablespoon of butter, salt, pepper, and pureed squash.

Bring to a boil over medium heat.

Whisk in the grits, turn the heat down to low and cover the pan. Stir frequently, this important to prevent sticking and scorching - stir frequently.

Cook until the grits are soft and the water has been absorbed - 45 minutes to an hour.

Remove from heat stir in the other 1 Tablespoons of butter and serve warm.