A simple soup meal is a favorite at our house. Soups are frugal, filling, and a great way to use bits of leftovers and garden harvests. We often accompany a big bowl of soup with these simple and flavorful cheddar caraway muffins for a more complete meal.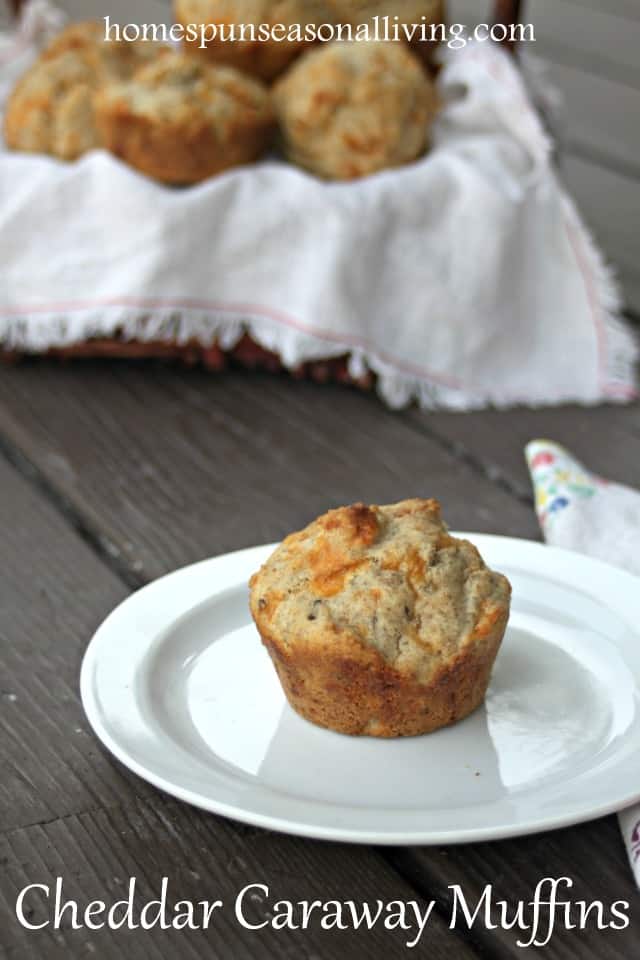 Flour Choices
A mix of whole grain and white flour is especially nice here. A dark rye flour provides a great depth of flavor and is a traditional compliment to caraway seeds. If rye just isn't your thing go with whole wheat. Using 100% all purpose flour works too if there is nothing else in the pantry.
Seed Choices
The caraway seeds are a great savory choice for their flavor and crunch. Dill or celery seed would also work well for a different flavor and crunch. Skipping the seeds altogether is doable as well for a plain cheddar muffin.
Cheese Choices
A nice sharp cheddar is my first choice when making these muffins. The cheddar works extremely well with the rye flour and caraway seeds. However, most any cheese would work. Go with pepperjack for a little added heat, mozzarella would be delightful. Use whatever cheese is in the fridge.
More than Just Soup Side Dish
These savory muffins work extremely well alongside hearty soups and stews. That shouldn't be the only time they're called into service, however. Eat these for breakfast alongside eggs, as a snack with some salami or more cheese, or with salad at lunch.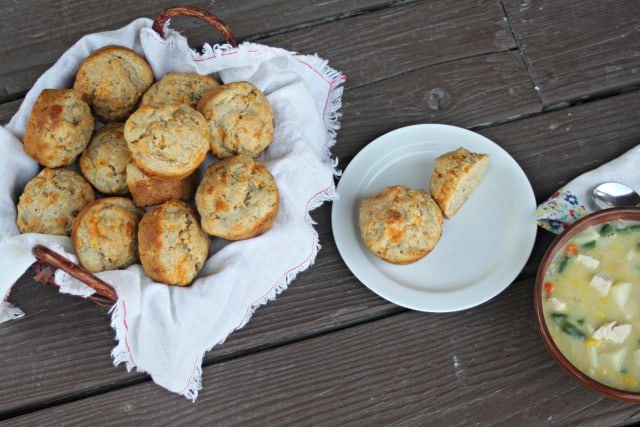 Great for Events & Good Keepers
The recipe easily doubles for community potluck meals or holiday feasts. Wrap leftovers tightly and freeze for future meals. The fresh muffins will keep for about 3 days at room temperature.
Yield: 12 Muffins
Cheddar Caraway Muffins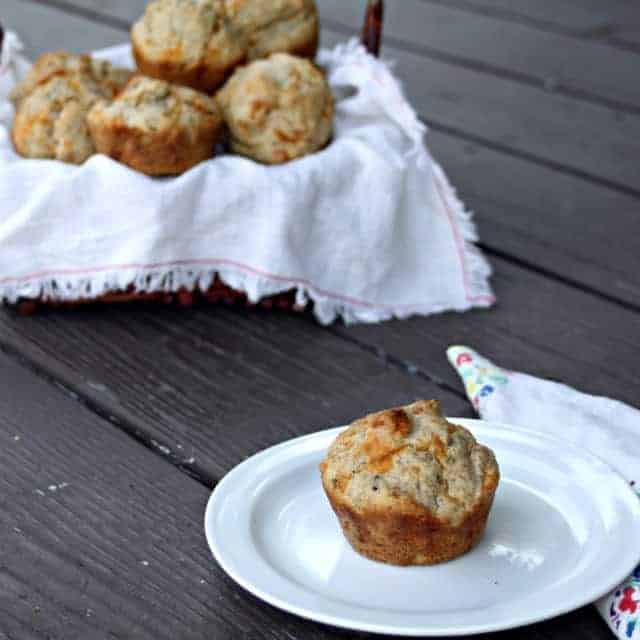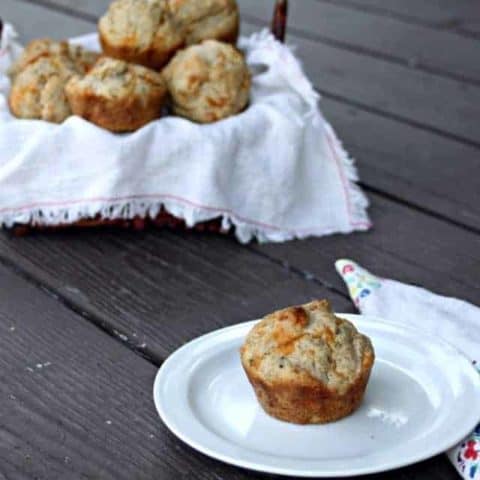 Quick and easy savory muffins perfect for soup season or potlucks, these cheddar caraway muffins are sure to please everyone at the table.
Ingredients
1 Cup Unbleached, All-Purpose Flour
1 Tablespoon Baking Powder
1 Cup Milk
1 Egg
1/4 Cup Melted, Salted Butter
1 Cup Shredded Cheddar Cheese
Instructions
Preheat oven to 400 degrees. Butter & flour your muffin tin.
Sift together the flours, dry mustard, and baking powder. Whisk in the caraway seeds, set aside.
Whisk together the milk, melted butter, and egg. Pour the wet ingredients into the dry and mix until a lumpy batter forms. Fold in the cheddar cheese. Divide the batter among 12 muffin cups.
Bake 18 to 20 minutes in the preheated oven, an inserted toothpick will come out clean. Allow to cool in the pan for 5 minutes, before removing to cool completely on a wire rack.