Once a month, I'm featuring inspiring and encouraging interviews with other do-it-yourselfers. Hopefully the interviews remind us to follow our passions and ignore things that aren't priorities all while giving us tips and resources for our own fiercely D.I.Y lifestyles. This month's Chris from Joybilee Farm tells us about her fiercely D.I.Y. life.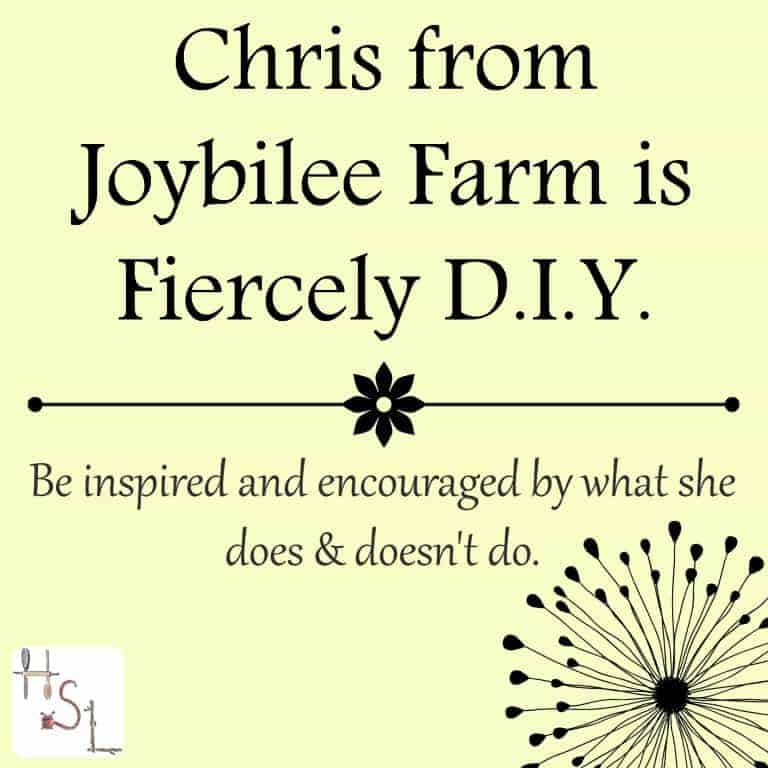 What's your favorite DIY project or hobby? Why? What about that gives you the most satisfaction / joy?
Spinning my own yarn from my sheep, goats, and llamas. It's incredibly magical and mesmerizing to sit at the spinning wheel and turn a piece of fluff into useful string or yarn, ready for knitting or weaving. It's mindless so I can let me mind wander. Many problems are solved while I'm spinning.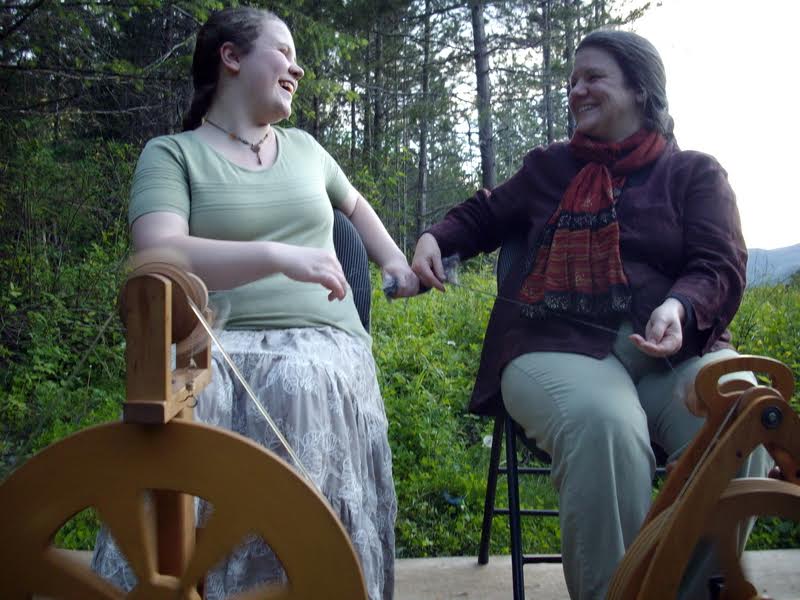 What's the DIY project you don't do or practice? Why? What is it about that project that makes you not want to do it or doesn't provide satisfaction / joy? Assuming it's something you need or use in your daily what do you do instead?
Weaving. I have my loom threaded to weave blankets, I have the yarn ready, but it is uninviting. The room is dark and it's away from the rest of the family activity. I can't bear to go there alone. I like the finished blanket and holding it in my hands. But the activity of sitting down at the loom, by myself, to weave is not inviting. In fact I've woven other things on a smaller table loom in the kitchen, rather than sit at the floor loom, by myself.
What's best bit of DIY advice you've been given? Or the best tip you'd give someone else?
Stay home and protect your hometime. I've learned to say NO to invitations to go to things during the day. You can't make jam or bake bread or even write a book if you are always going out shopping, or for coffee or to Ladies Bible Studies. I'm an introvert though, and when I do go out it takes me a few days to recover. My husband, on the other hand, likes to be around people, so I go out with him for coffee, so that he isn't crazy staying home.
What is your most trusted DIY resource? For example, a book or website, podcast, etc. And why?
My personal library. I've been collecting books on DiY for decades. When I need to know something or check up on a technique, I look for it in a book on the shelf. I don't have a single resource to recommend. I have individual books on the things I need to know.
Tell us about yourself.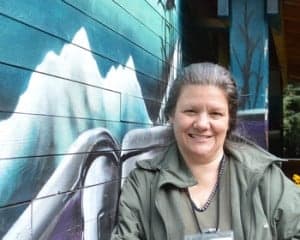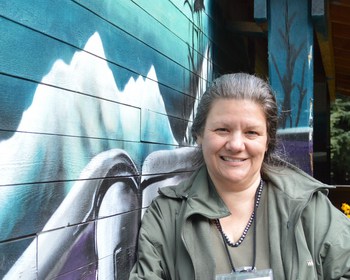 Chris Dalziel is a veteran homeschool Mom with 3 graduates and a published writer with 30 years of homesteading under her nails. Living in a log house, in the mountains and surrounded by pines, and pasture, Chris was a city mouse who migrated to the country, as a young mom. Chris is also an award winning fiber-artist who raises her own medium from her organic garden, and from her own sheep, goats, llamas, and angora bunnies. Chris is passionate about ethical, holistic husbandry — her sheep have garlic breath. Her passion is to revive the skills and knowledge of the "Lost Arts" of homesteading and present this plainly, so that others can master them and live joyfully and courageously in these perilous times. Find her blog at Joybilee Farm.
[sc:Useadsenselarge ]