We needed dessert last night. Needed it. It'd been a day of snow shoveling, lots of chores and catching up on various things as well as a long run in the afternoon for me. All of that combined with a light breakfast and lunch left us both ravenous for dinner. Dinner was a roast chicken and roasted rutabagas and as they were cooking, I thought about making us some Squash Coconut Macaroons. I had a slight problem in that I couldn't fit another cookie sheet in the oven with the other pans. I could, however; fit in a 9 inch square pan and that my friends is how these Coconut Squash Bars were born. A slight tweak in the recipe and the addition of chocolate chips, make these bars chewy and just sweet and gooey enough to feel supremely decadent.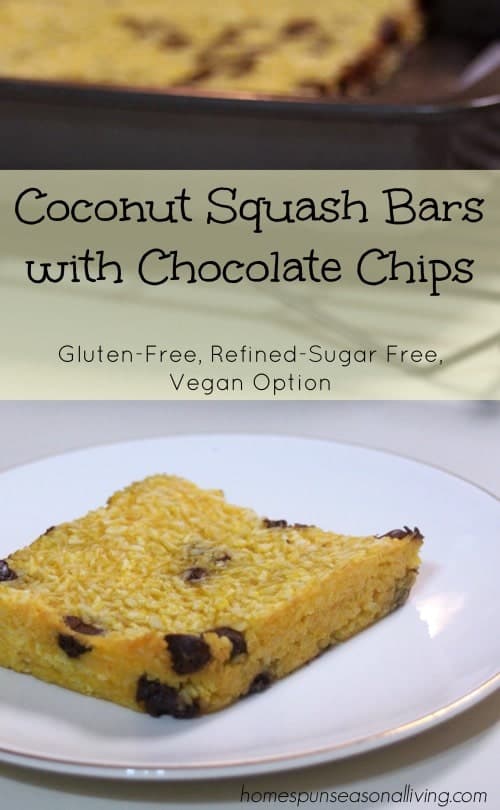 [sc:Adsense ]
[yumprint-recipe id='11'][sc:Adsense ]
Shared with : Homemade Mondays & Homestead Barn Hop & Natural Living Monday .