I've been reading The River Cottage's The Booze Handbook. When it first arrived, I was immediately intrigued by the Dandelion Infused Brandy. I'm no stranger to making cordials, it's part of the summer fiercely D.I.Y. course after all. I have tossed many things into a jar with some vodka or brandy just to see what will happen but for some reason dandelions had never occurred to me and what an oversight that has been but no more.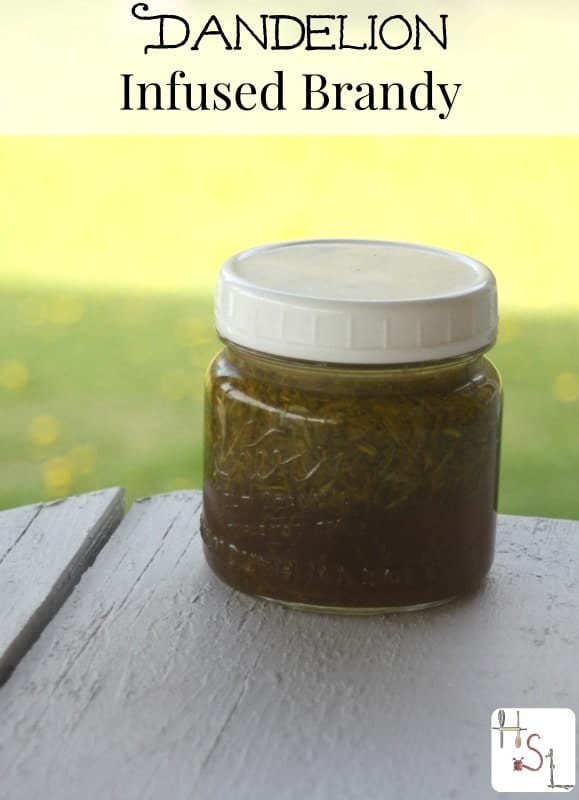 This is so easy and would be great gift material too so make a big batch and look for pretty bottles at yard sales this summer.
Because the green parts of the dandelion can be bitter, only the petals are infused. Once the flowers are harvested, use a pair of scissors to cut only the petals from the flower. Do this over a clean jar for ease. I won't lie, this gets tedious so be prepared for that if you're thinking of going with something larger than a quart.
Once the jar is full, add a Tablespoon or two of sugar (to taste), add a bit of brandy and stir it all together to dissolve the sugar. Now, fill the jar with brandy, leaving 1/2″ head space. Cover the jar and let sit for two days.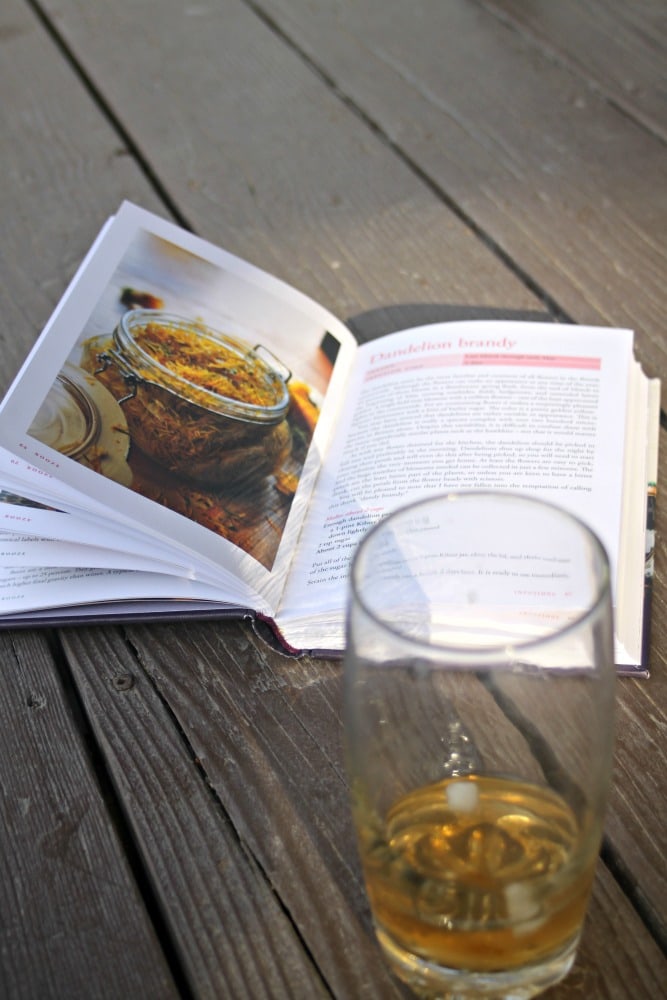 Strain the cordial, pressing the trapped liquid from the petals with the back of a spoon. I used a fine meshed strainer for this. Store the strained cordial in a clean bottle and serve over ice or in club soda if desired. Enjoy!
Dandelion Infused Brandy
Make dandelion infused brandy for a delicious homemade cordial that makes for tasty, foraged gift giving.
Ingredients
Dandelion Petals
1-2 Tablespoons Sugar
Brandy
Instructions
Using scissors, cut the petals off the flowers over a small, clean jar until it is full.
Add sugar to taste.
Cover the petals with brandy, leaving ½" headspace.
Cover the jar and let it sit for 2 days.
Strain and squeeze all of the liquid out of the petals.
Store in a clean jar and serve over ice or in club soda.
Shared with Wildcrafting Wednesday.
[sc:Useadsenselarge ]