Do you need a gift in a hurry but want it to be more meaningful than something mass produced from the box store? Gift It From Scratch: Cleaning Products Edition has some great ideas for you! Following in the footsteps of my cookbook Gift It From Scratch, this cleaning products edition gives you 10 homemade and natural cleaning recipes and ideas for combining them with other homemade or store bought items to create truly amazing gifts.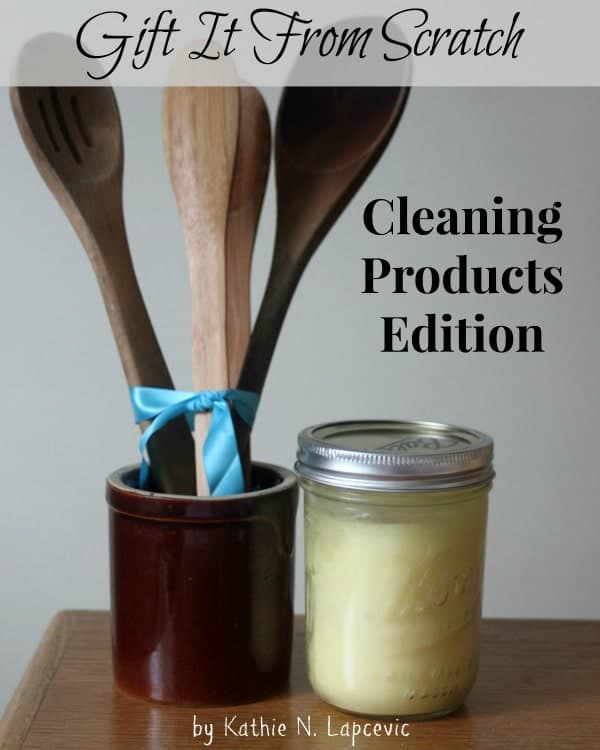 This e-book (a pdf download) includes the recipes for 10 projects including things like laundry soap, scouring powder, disinfecting spray, and much more. Most projects in the book can be whipped up in less an hour.
Recipe ingredients are easily found in most grocery stores and are probably already on hand in many home pantries.
Gift It From Scratch: Cleaning Products Edition is a great way to make homemade gifts that are meaningful and in harmony with belief systems of giving useful, sustainable gifts. Many of the projects are easily done by children as well.
Download the book today for $4.50.