[wp_eStore_cart_when_not_empty]
The Fiercely D.I.Y. Guide to Jams, Jellies, & Fruit Butters
Are you frustrated with runny jelly? Do you hoard fresh fruit in season with the intention of making jams and jellies only to get intimidated and instead freeze it for smoothies?
The Fiercely D.I.Y. Guide to Jams, Jellies, & Fruit Butters is here to help & encourage!
---
This simple guide will help you fill your pantry with sparkling jewel toned jars that you'll be proud to serve your family and give as gifts.
​
Ready to get your jam on? Get the printed booklet now -

Normally $7.50 but on sale through August for $5 (includes shipping to the United States)

:​
[wp_eStore_add_to_cart id=12]
[wp_eStore_cart_when_not_empty]
See full order & shipping details below.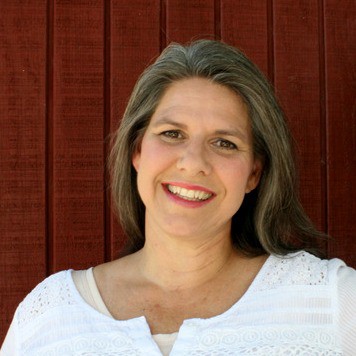 Angi, SchneiderPeeps
The Fiercely D.I.Y. Guide to Jams, Jellies and Fruit Butter is such a fun book. Where else can I get a recipe for Cowboy Coffee Jelly? Kathie combines just the right amount of teaching, recipes and helpful tips to make canning seem doable even for the beginner and interesting even for those who have been making jams and jellies for many years. I'm very impressed with the diversity of projects in this book. I'll be adding this to my gift giving list this year. ~Angi from Schneider Peeps
In the Guide, You Will Learn:
Solutions to Common Problems
Learn about jam gel stages, how to test for it, what to do if it turns out syrupy and more.
Time Saving Tips
Solutions for busy days including how to use the slow cooker, how to convince fruit to up give up water more quickly, and other methods to make the whole process more efficient.
The Fiercely D.I.Y. Guide to Jams, Jellies, & Fruit Butters is here to help teach, inspire, & provide pointers with:
​13 individual recipes (with additional variations in several recipes) for the basic to the truly inspired like cowboy coffee jelly, tomato basil jam, and banana ginger butter.
Tips to use homegrown herbs for tasty variations
Basic information on making the process easier and faster, while also keeping it safe with up-to-date canning standards.
Idea for gift giving
and much more all presented with lovely illustrations in small booklet or e-book formats
About the Author: Kathie N. Lapcevic
Kathie is a life-long do-it-yourselfer who learned how to can from her grandmas and has continued to learn and grow in food preservation techniques. She writes about these topics and teaches them to students both in-person and online on regular basis. Kathie presents solid techniques with the most up-to-date approved canning methods alongside creative and tasty recipes.
---
What People Are Saying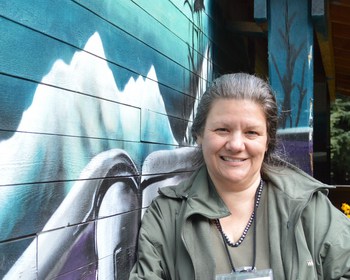 Chris, Joybilee Farm
"Excellent primer for the beginning jam and jelly maker, with plenty of inspiration for the more experienced jammer. It includes small batch jams made with honey, and low sugar jams for those wanting to cut down their sugar. Unusual recipes include wine jelly, pepper-balsamic-blueberry jam, and warm spicy fruit butters made in the slow cooker." ~ Chris of Joybilee Farm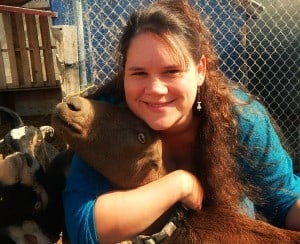 Tessa, The Homestead Lady
"I'm not a precise jam-maker. Let's be honest, I'm not a precise anything-maker and that's why I need this little booklet. Jam was my first attempt at canning and I own several canning books but how come I never heard of the 'sheet test' for jell-set before Kathie taught it to me here? And holey moley, am I excited to try these recipes to get out of my strawberry jam rut. How about Melon Star Anise or Banana Ginger Butter? I'm seriously going to need a lot of toast for the buffet of awesome, jams, jellies, and fruit butters I'm going to make this year." ~ Tessa of Homestead Lady
A Printed Booklet - On Sale through August for $5.00
For the folks who like to hold actual books and for all your gift giving needs, there is a black & white printed booklet. The booklet is 26 pages (not including cover) and is 8 1/2" Long by 5 1/2" wide.
First class shipping to the United States is included.
You must enter coupon codes at time of purchase, no refunds are given on coupon or sale prices.
[wp_eStore_add_to_cart id=12]
[wp_eStore_cart_when_not_empty]
The E-book, A PDF Download - $4.50
[wp_eStore_add_to_cart id=13]
[wp_eStore_cart_when_not_empty]