The Fiercely D.I.Y. Guide to Seasonal Living
Do you desire to slow down and find some uncomplicated peaceful moments in your daily life?
Are you hoping to get in touch with a more natural, simple rhythm that can sometimes seem so very disconnected from the hectic pace of modern living?
If you're already living a seasonal life, are you looking to go deeper and find new inspiration?
If you answer "Yes" to any of these questions, there is a solution! It's time to hit the RESET button and transform your lifestyle!
The Fiercely D.I.Y. Guide to Seasonal Living will get you on the path to a lifestyle centered around the natural cycles of the earth:
---
The Good News:

Getting back in touch with a seasonal lifestyle and finding sustaining inspiration isn't as time consuming, expensive or difficult as the current trend makes it appear.

Keeping It Simple:

There's no need to many any drastic changes, finding that groove is a matter of taking a few small steps and building upon them so that life is lived closer to a calmer, earth-based rhythm, rather than one full of electronic noise.

Weekly Lessons.

The projects are broken up into small doable items meant to be done 1 week at a time and can be repeated each and every season and customized to match up to how the seasons present themselves in your part of the world.
Why Wait? Download the E-book Now:
[wp_eStore_add_to_cart id=16] [wp_eStore_cart_when_not_empty]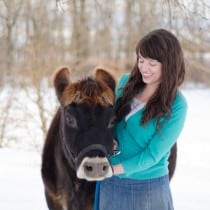 Quinn Veon, Reformation Acres
" As a gardener, I would have told you before reading Fiercely DIY Guide to Seasonal Living that I was already fairly seasonally-minded. You can imagine my surprise to find myself feeling increasingly inspired with each new page to become even more intentional with how I embrace the change and beauty of each season as a gift, something to relish and to share with those whom I love. These exercises are sure to challenge you to explore all that each season has to offer more fully than you did before you worked through them." ~ Quinn from Reformation Acres
In the Book, You Will Discover:
Simple, Personal Seasonal Living
Set attainable goals and intentions that are personalized for your priorities. The guide will help you set reasonable intentions and set aside time each week to work on them until seasonal living becomes a habitual part of your very modern lifestyle.
Calm, Natural Contentment
Find a calm, no pressure rhythm through the practices of creating a seasonal journal, finding gratitude, planning for the future, and making do all in a fun, no pressure package.
Seasonal Eating
The book contains numerous recipes for each season as well as ways to find resources, share experience, and gain knowledge right in your own community.
Bring Nature Home
Foraging isn't always about the exotic, in fact it often starts right in the backyard. Learn how to forage for edibles, use natural elements in craft projects, and bring nature inside to keep that connection close even when indoors.
About the Author: Kathie N. Lapcevic
Kathie is a passionate writer and teacher dedicated to helping people find their own paths to a fiercely DIY and seasonal lifestyle. She writes without judgment or preaching and focuses on helping readers and students find their own goals and giving them the tools to achieve them.
---
Praise for The Fiercely D.I.Y. Guide to Seasonal Living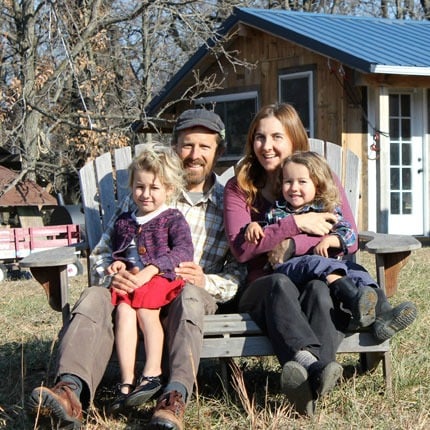 Teri, Homestead Honey
"I really appreciated the intention that was woven through the Fiercely D.I.Y. Guide to Seasonal Living. We are invited to dream, breathe, and write, and take steps as big, or as small as we'd like. The many quotes found throughout the book inspire and set the tone for the lesson." ~ Teri of Homestead Honey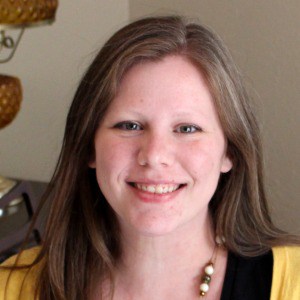 Victoria, A Modern Homestead
"Wow. Kathie just gets it! I felt like she was speaking directly to me as I poured over this beautiful book. Seriously though, I'm pretty sure Week 3 is my Love Language! She got right to the heart of living seasonally and made it actionable. Each chapter is a little piece of heaven as she breaks down how to incorporate the season's offerings into your life. Everything she suggests is simple and easy to do, no matter where you live or what season of the year you find yourself enjoying this book. If you want to live a more grounded, down-to-earth, real life – then this book is for you!" ~ Victoria of A Modern Homestead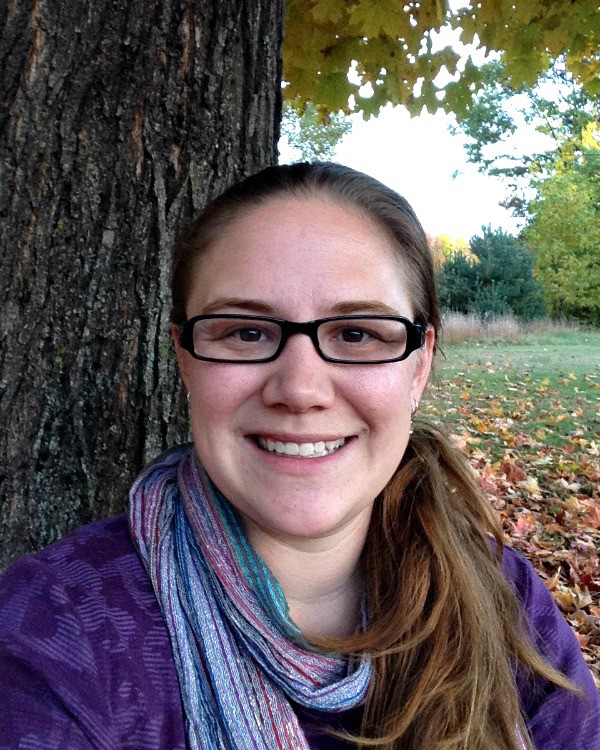 Jess, The 104 Homestead
"I love the seasonal approach this book takes. So often we take on too much at one time and we become overwhelmed. By breaking things down, we are able to achieve our dreams. Learning to live in the rhythms of the seasons is such an asset. I highly recommend checking out this book. You won't be disappointed." ~ Jess of The 104 Homestead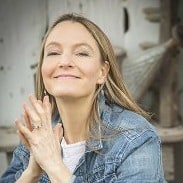 Amy, Tenth Acre Farm
"When I decided to fully dedicate myself to a homesteading lifestyle, one of my primary goals was developing an intimate connection with nature and the seasons. Over time, however, life had become about tasks and getting things done. The Fiercely DIY Guide to Seasonal Living gently reminded me to "notice the earth's gentle rhythm" and to find joy in the gradual changes of the seasons. It's the perfect resource for anyone seeking inspiration for a joy-filled life close to nature. ~ Amy of Tenth Acre Farm
Free Upgrade: 20 Fiercely D.I.Y. Printables
To help you along on your fiercely d.i.y. and seasonal living journey, as a bonus all purchasers get a pack of 20 printables:
​Journal & Record Keeping Templates
Coloring Pages
Inspirational Quote Printables
Reference Charts (for herbal medicine, dehydrating & more)
Recipes
Download the PDF Now
The pdf is available for $8.50 and is an immediate download.
[wp_eStore_add_to_cart id=16] [wp_eStore_cart_when_not_empty]
Also Available in a Full-Color, Wire Bound Book
The printed wire-bound workbook is available for $25 (includes shipping to the US). This is a full-color 8 1/2 X 11" book, bound like a notebook to lay flat as you read and work through it.
[wp_eStore_add_to_cart id=17] [wp_eStore_cart_when_not_empty]