Registration is closed for the summer session – stayed tune for more classes!
Build up your D.I.Y. skills! Gain confidence in cooking from scratch, foraging, creating amazing gifts, and running an organized & courageous home! Make this the summer you create a healing medicine from herbs growing in your backyard or put up some jam from the berries growing at your favorite park. This is the summer you can learn to do it yourself and gain some practical skills to create the home and seasonal life you most desire.
Learn how to do all this and more from an experienced teacher in a fun e-course set to relaxed pace (the one you set) to fit your busy summer schedule. You'll get resources, recipes, printables, tutorials, and access to an experienced teacher to help you gain confidence and master new skills.

The Summer Fiercely D.I.Y. E-Course is designed with an intent to empower students to live intentionally and courageously while building a D.I.Y. lifestyle. For 12 weeks, beginning just after the Summer Solstice (June 22nd) we'll focus on building a courageous home. A home that is created as much as possible from our own hands.
As a Student, You'll Gain:
Confidence in your skills
Inspiration to customize and prioritize what's right for you and your family
Recipes, tutorials, e-booklets, videos, and a summer support system
E-Course Specifics:
Students will get weekly emails with e-booklets, links videos, and plenty of encouragement. There is no deadline, however; and you will be encouraged to work at your own pace and pick and choose from the projects that best suit your individual desires.
A private, on-line space to interact with other students and me, as much or as little as you choose. There's no pressure to interact; some of us are extroverted and some of us are introverted, both will find a place to thrive in this course and space.
The e-course will run from June 22nd through September 13, 2015. Please remember these are the dates you will be getting materials and have opportunity to interact, you will be encouraged to work at your own pace, there is no deadline or 'homework'.
What is a courageous home? A home full of people willing to do-it-themselves, willing to just dig into projects they deem important and make a life of their own hands.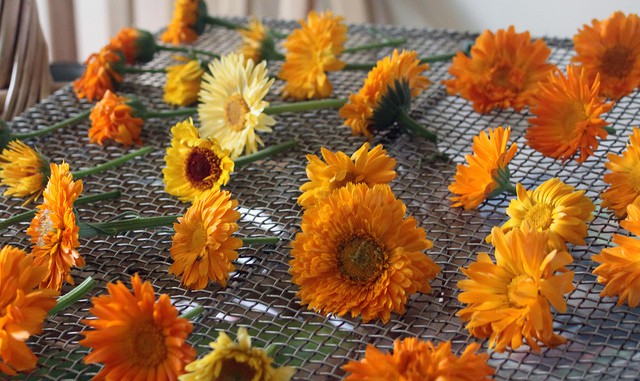 Want a Sneak Peek?
Weekly Topics:
Journaling / Record Keeping: We'll talk about the artistic and the practical (as well as where the lines blur). These journals and notes, from the basic to the elaborate, help us keep track of what worked, what didn't, what we'd like to change, and much more. They become a one-of-kind reference library for our very unique and courageous homes.
Foraging Basics: You'll gain some basic skills in foraging and how to use those items for food, medicine, and more. We'll discuss safety, where to find local resources, and much more. We won't master wild foods in this course, but you will leave empowered to try some of the more common and basic items available in the wild.
Dehydrating: Summer provides us with many wonderful things that seem to vanish or spoil in an instant. We'll cover the basics of drying food to save it for later. Various methods and recipes will be shared as well as how to use those dried jewels later.
Herbal Teas: Use the flowers, herbs, fruits, and vegetables of summer to create inviting and delicious teas. We'll talk about drying for winter use as well and even cover mixing our herbal creations with black and green teas for hot or iced drinks. We'll go far beyond the standard mint and talk about things tree leaves, dried berries, barks, and many of the herbs and 'weeds' growing in hedgerows.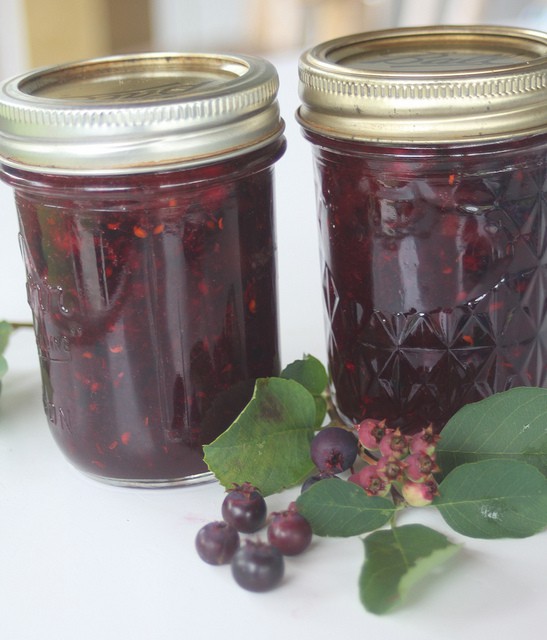 Jams & Jellies: Combining the fruits, vegetables, and herbs of summer into jams, jellies, and fruit butters is a worthwhile and relatively easy process. They make for tasty cookie fillings, toast toppings, and amazing gifts. We'll talk about traditional canning, freezer jams, and small batches while covering basic methods, safety, and sharing plenty of recipes and inspirational jumping off points to help you create something truly unique from your own hands.
Summer Salads: Summer is often the season of salads – they're cooling and refreshing during the hot days. We'll cover a variety of methods (pasta salads, greens, slaws, etc.) and get plenty of recipes to inspire. These salads will all be based on whole-food ingredients and have ideas for the vegan and the carnivore.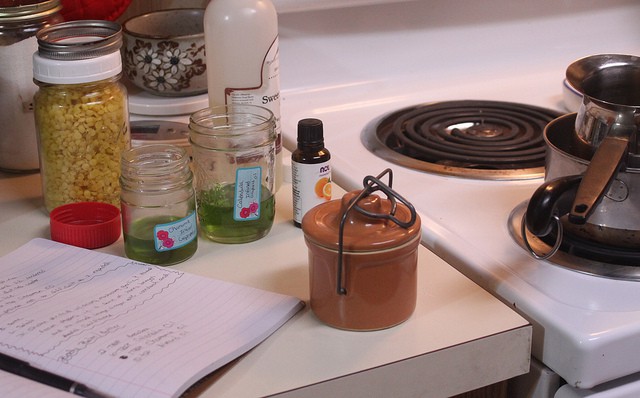 Herbal Medicine: Tinctures, teas, salves, and more to help build a foundation to expand upon, as well as specific recipes and projects. Many of these will come from my personal library built from years of experience and research from renowned herbalists and teachers. You'll leave class with a wealth of references from which to glean and fact check my methods and ingredients.
Care Packages: Share the abundance of summer and your courageous home with loved ones. We'll be getting crafty with ideas for adults and kids a like that will allow us to share the various projects we've been doing through the creation of loving and intentional gifts.
Summer Soups: Light and full of flavor soups can be an often overlooked but no less delicious way to make the most of summer's vegetables. We'll cover a variety of methods and get plenty of recipes for both warm and cold soups, again only using whole food ingredients.
Cordial Making: All those things we use in making teas, salads, and more also tend to make great cordials. We'll cover basic methods, learn recipes, and get plenty creative. While cordials are technically alcoholic beverages, we'll also cover making flavored simple syrups to make things like Italian Sodas for the non-drinking adults and to keep the kids entertained as well.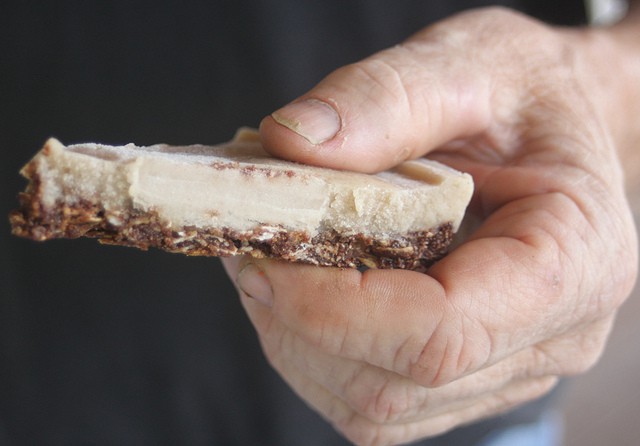 Summer Sweets: These hotter days often call for lighter and cold treats. We'll do some baking but focus on treats that can be made quickly and easily with some freezing and refrigeration while focusing on what's in season and fresh and using only whole, natural ingredients.
Body Products: Make products that help soothe and refresh the body during the heat of summer while also preparing for seasons ahead. We'll infuse oils with summer's herbs for use in soothing salves, make deodorants and powders to help ease the odors and itching that often accompany summer's heat and create products that are easily customizable for your home or gift-giving needs.
Want a Sneak Peek?
Comments From Previous Students:
"I wasn't quite sure what to expect when I signed up for the Homespun Seasonal Living e-course, but our family has been experiencing a renewal of gardening, food preservation, healthy eating, and self-sufficiency, so I thought perhaps this course would fit right in. And it did! – You don't have to live on 40 acres to benefit from this course – she makes it easy to begin by doing just one thing and then finding ways to connect that one thing to your everyday living, interacting with your community, and planning for the future, while emphasizing the importance of rest and play activities, too! – The course was a nice balance of planning, doing, and reflecting, along with recipes and DIY projects. Many of her suggestions for activities became jumping-off points for my own imagination based on my specific needs and interests. Most importantly, it got me thinking about meaningful goals, and "digging deep" to find out what's really important to me and my family. – I really liked Kathie's "no guilt" approach – she emphasized doing as little or as much as we had the time and energy for. This was especially meaningful for me as we are working through a difficult family situation, health wise, and I knew I could not fully participate in every single activity at this time. I know I will be using the materials on-going to fill in and expand on for quite some time." ~ Nadine

"Kathie's daily communications and well-thought-out lesson plan really kept me on track and in touch with the season. I experienced so much more than ever before–from identifying the birds in my backyard to connecting with the vendors at my local farmers market. It was fun, and having Kathie as a guide made it all possible." ~ Katherine

"Kathie is such a knowledgeable guide to a richly seasonal life. Her projects, recipes, and inspiration were a joy to receive in my inbox, and the supportive community she fosters helped me connect more deeply with the essence of SUMMER. I highly recommend her eCourses, books and blog!" ~ Teri of Homestead Honey

"Kathie is such a knowledgeable guide to a richly seasonal life. Her projects, recipes, and inspiration were a joy to receive in my inbox, and the supportive community she fosters helped me connect more deeply with the essence of SUMMER. I highly recommend her eCourses, books and blog!"ave thoroughly enjoyed your Homespun Seasonal Living classes. I like that they are open to interpretation and not one-size-fits-all. I also appreciate being able to answer the questions and do the projects on my own time. The one message that has resonated with me since taking the winter course is slow down. I am appreciating the seasons more, even if it's not my favorite time of the year. And by having a seasonal focus, I've been able to delegate projects to a specific time of year that are more fitting. Keep 'em coming. ~ Monica

"With Homespun Seasonal Living, Kathie Lapcevic leads students on an inspiring, thoughtful journey to a seasonal lifestyle. Approachable, warm and humorous, Kathie is exactly the sort of guide you would want to help you navigate life's changing seasons." ~ Anna
If you have any questions about the course, please email me at [email protected]