January 6th is National Bean Day. I'm sure you have a giant celebration planned. While, I know most people (myself included) would let this day pass unnoticed, it did give me a nice way to share a bunch bean resources with you. Growing, preserving, and eating beans are giant parts of our homespun seasonal lifestyle. Beans are relatively to easy to grow, generally prolific, easy seeds to save, and are powerhouses of nutrition. While I wouldn't consider beans the basis for our nutrition or lifestyle, should some kind of disaster happen, beans would go a long way in keeping us healthy and progressing.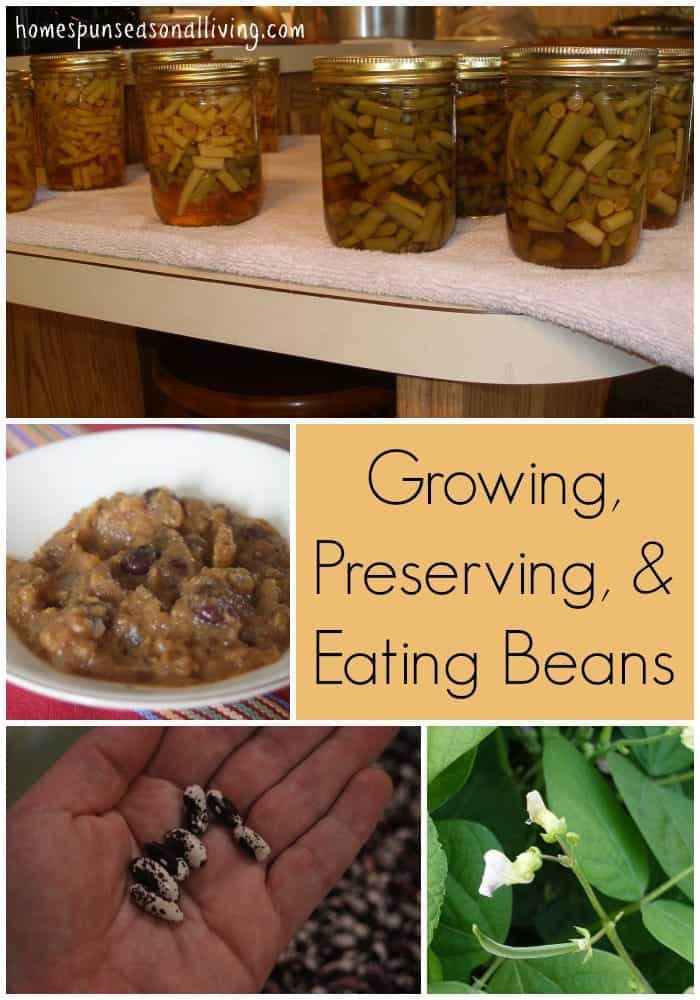 Beans in the Garden – Growing, Harvesting, & Seed Saving:
Bean Preservation – Canning, Dehydrating, & Freezing:
Bean Cooking – Basics & Recipes:
Bean Resources – Books:
Bean By Bean: A Cookbook: More than 175 Recipes for Fresh Beans, Dried Beans, Cool Beans, Hot Beans, Savory Beans, Even Sweet Beans!
Heirloom Beans: Great Recipes for Dips and Spreads, Soups and Stews, Salads and Salsas, and Much More from Rancho Gordo
How to Grow Beans and Peas: Planting and Growing Organic Green Beans, Sugar Snap Peas, and Heirloom Dry Beans and Peas
Have a favorite recipe or growing / preserving tip to share? Please do so in the comments.
[sc:Useadsenselarge ]