We like simple, easy breakfasts most mornings around here. One of the ways I do that, beyond simple oatmeal, is to make big batches of muffins and freeze them. Muffins that are lightly sweet and full of nutrition feel good to serve and taste good too. These hemp heart oat muffins are satisfying and with a smear of nut butter provide enough energy to get us through the busiest of mornings.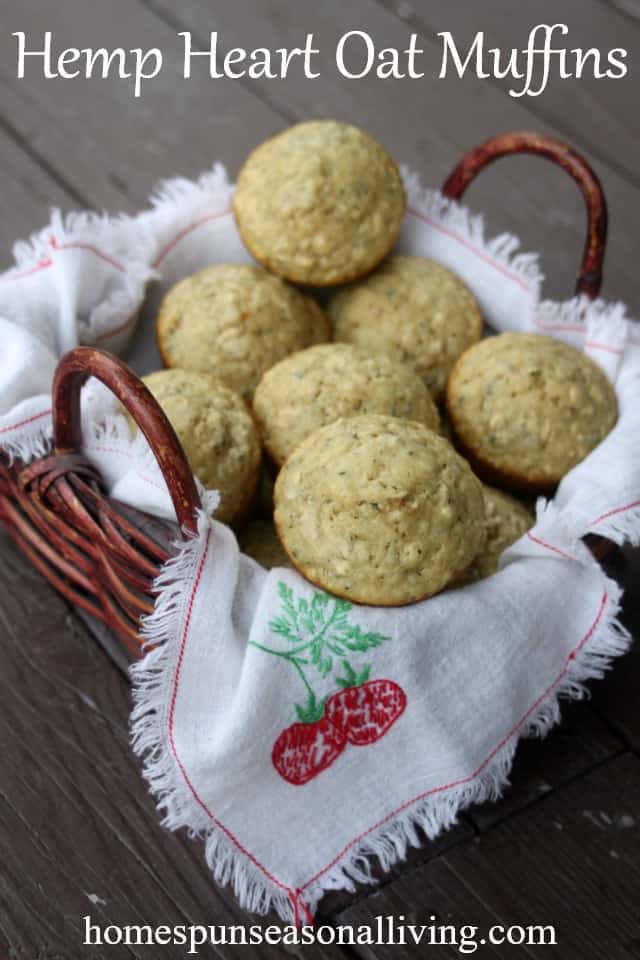 Quick & Easy
The butter is melted in these muffins meaning no planning ahead to soften it before creaming. They whip in a hurry so they can be made early in the morning. They store extremely well, so don't be afraid to make them the night before either. If like me, you want to freeze them, feel free to make a double batch.
You could use olive or melted coconut oil instead of the melted butter. Unsweetened applesauce instead of oil or butter would work as well.
Slightly Sweet & Loaded with Nutrition
Hemp hearts have healthy omega fats and a nice dose of plant-based protein, while also providing a nice, nutty flavor to the muffins. Oats have filling whole grain nutrition and fiber to help give the muffins some filling staying power in the body. Just a bit a sugar satisfies the sweet tooth and pleases the palate as well.
Yield: 12 Muffins
Hemp Heart Oat Muffins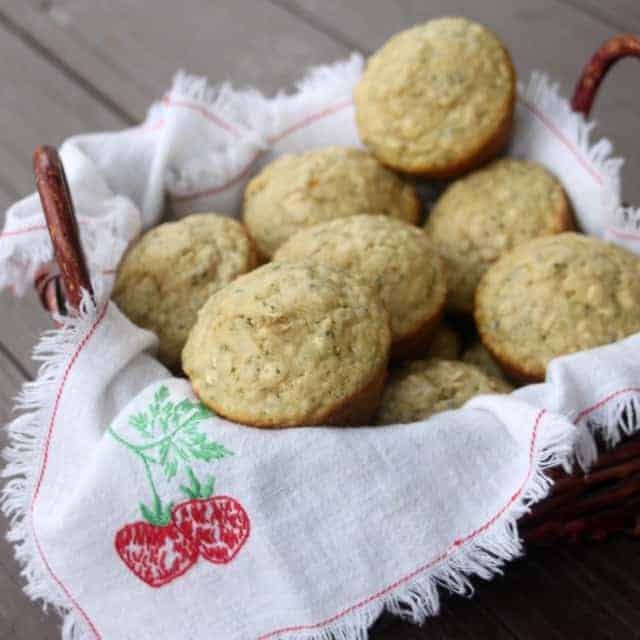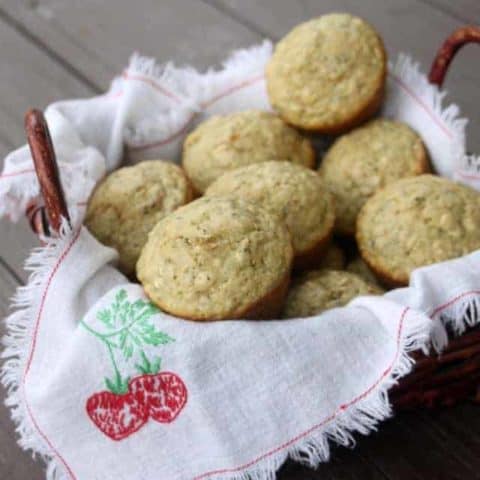 Lightly sweet and loaded with omega fats and protein these hemp heart oat muffins are a delightful and easy breakfast for mornings on the go.
Ingredients
⅓ Cup Hemp Hearts
1 Cup Rolled Oats
1 ½ Cups Unbleached All-Purpose Flour
½ teaspoon Baking Soda
1 ½ teaspoons Baking Powder
1 Cup Milk
1 Egg
¼ Cup Butter, melted
⅓ Cup Brown Sugar, lightly packed
Instructions
Preheat oven to 350 degrees Fahrenheit.
Grease muffin tin.
Whisk together the flour, baking soda, baking powder, oats, and hemp hearts. Set aside
Whisk together the melted butter, egg, milk, and brown sugar until emulsified.
Pour the wet ingredients into the dry and mix just until incorporated.
Divide the batter among 12 muffin cups, filling each about 2/3 full.
Bake in the preheated oven for 15 to 20 minutes or until an inserted toothpick comes out clean.
Cool in pan 5 minutes before turning out to cool on wire racks completely.