Let me be the first to admit, I'm not much of a candy maker. Every time I've tried divinity, I've failed, my fudge results are marginal at best, even hard candy has been a bit of a disaster. Despite those failures, I can melt chocolate and pour it over a multitude of tasty bits. As simple as that process seems it does indeed have delicious results and is exactly how to make chocolate bark.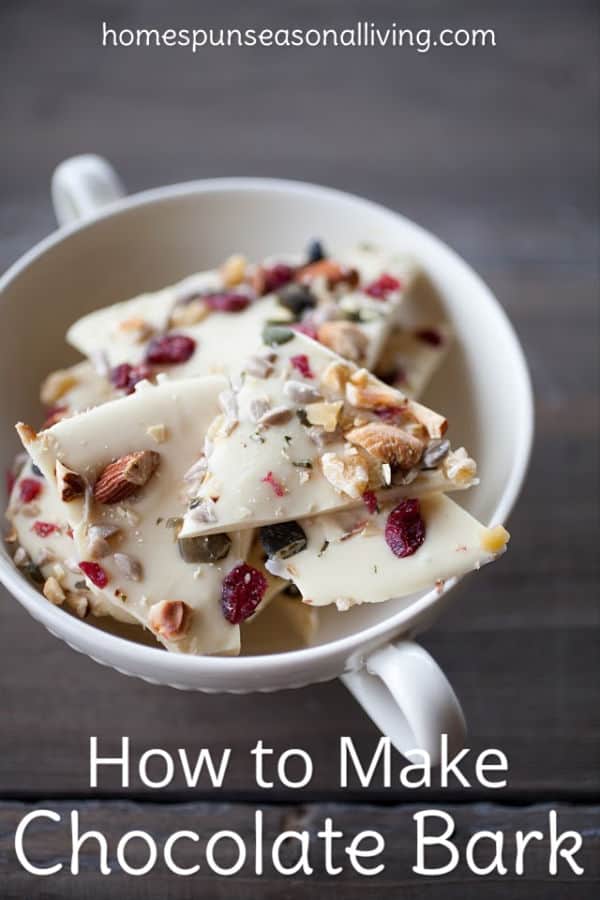 Start with the Good Stuff
Use good quality chocolate, not the chocolate coating stuff. Really good chocolate for the best tasting results. You can use unsweetened, various levels of dark, milk, and white chocolate – use your favorite or a mix (consider mixing unsweetened with semi-sweet for a truly unique blend and flavor).
[mailerlite_form form_id=8]
How to Melt Chocolate
Chocolate can be melted in the microwave by putting chopped chocolate into a bowl and heating on high for 1 minute. Stir and then heat in 30 second increments, stirring after each, until the chocolate is melted and smooth.
I prefer melting chocolate over a double boiler. Simply put 1 inch of water in a pot, over the top of the put a bowl that will sit without touching the water. Heat the water and add the chocolate to bowl. Stir until the chocolate is melted and smooth. Don't melt chocolate directly in a pot over direct heat, it has the tendency to scorch quickly.
When melting white chocolate add 1/2 Tablespoon of coconut oil for every 4 ounces of white chocolate, otherwise it becomes an unpourable mass.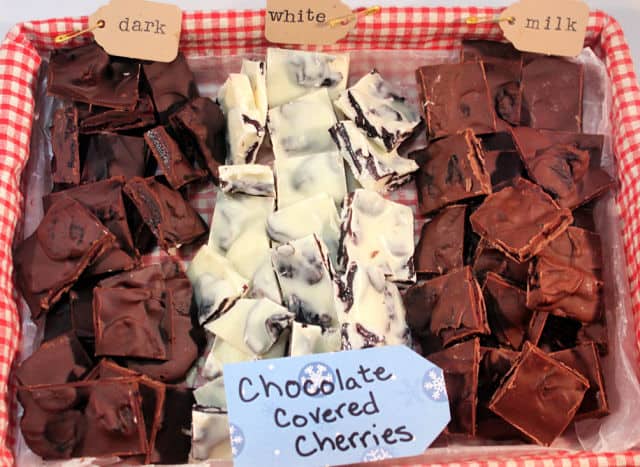 How to Make Chocolate Bark
Line a jelly roll pan with parchment paper. Spread bits of nuts, dried fruits, even bits of store-bought candy on the parchment paper. Pour the melted chocolate over the bits and spread into an even layer. Place this pan into the refrigerator or freezer until solid.
Once the bark has solidified break into pieces, this is the normal look for bark – uneven, jagged pieces. Store the bark in an airtight container in the refrigerator. It can sit out but too long and it's likely to melt again.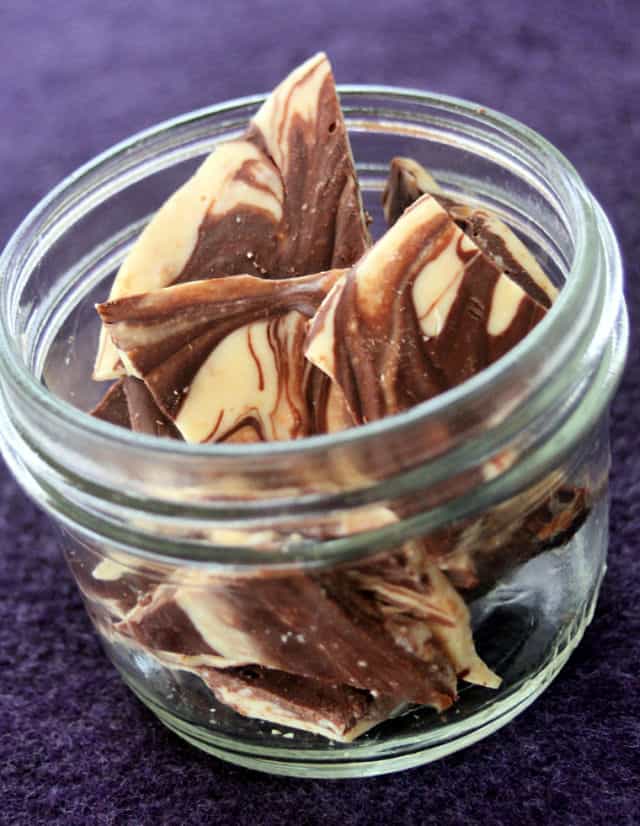 Creative Inspiration
Do use bits of nuts, broken pretzels, dried fruits, purchased candies, marshmallows, and more. Truly there are very few limits let your imagination and taste buds be the guide.
Check out these creative ideas to get your imagination flowing: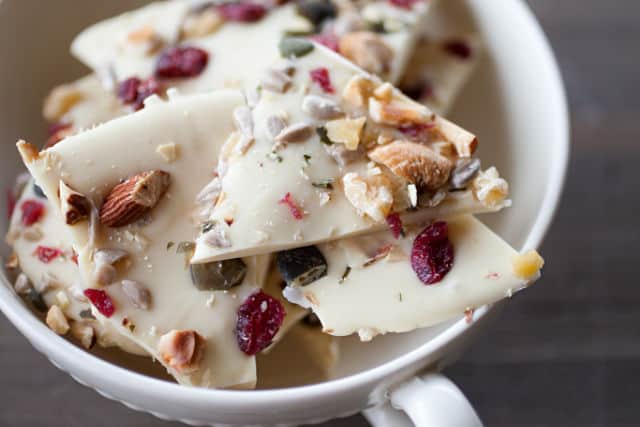 For the peanut butter lover, try buckeye bark.
Craving something salty and sweet? Go for the Salted Chocolate Pretzel Bark
Bacon Bark. I know it sounds strange but it's smoky, salty, sweet, and creamy all in one bite. It's make for unusual gifts to be remembered as well.
A holiday staple, Peppermint Bark packs a flavorful and crunchy punch sure to satisfy.
Put some of this Thanksgiving White Chocolate Bark out for your fall parties and holiday buffets. It's a slightly more involved form of bark because the decoration, dark chocolate trees and leaves, is piped on but it's beautiful and still easy.
I know it seems too simplistic to be true, but honestly chocolate bark is just a matter of pouring melted chocolate over some other tasty bits and letting harden. Give it a whirl and give homemade chocolate for holidays, birthdays, and generally any day you need dessert.