Today's post is written by guest blogger, Maria Muscarella in celebration of National Hot Tea Month.
A hot cup on a cold winter's night;
A gentle blend to soothe away your worries;
A calming sip to relax your mind before sleep;
A deep breath of rejuvenation;
Ahhhhh!
A cup of tea is full of so many emotions. Is there any wonder that tea ceremonies go back over 1300 years? There is something very special about the simple act of sipping herbs infused in water.
In today's world though, it is all about convenience and getting things done fast. Fast computers, fast cars, fast food… Where did the time for a nourishing cup of tea go? The ceremony got lost somewhere between rushing the kids to school and making that next deadline.
We know all too well the importance of slowing down. As an herbalist, I often advise clients to sit down when they eat their food, and to chew slowly. I talk to them about the importance of getting enough sleep every night. I ask them to make sure they take time to drink enough water. These are familiar recommendations, right?
So, how many of us truly make slowing down a priority? If you are raising your hand right now, I applaud you. It's not easy to slow down when there is so much to see and do. Drinking a cup of tea is like taking a deep breath and that is something we all need to do more often. In fact, push yourself back from your computer right now and take five deep breaths! Bring that breath down into your belly and let it infuse your body with that good old O2 that we all need. Seriously, you will feel so much lighter. Let that weight fall off of your shoulders.
Wonderful!
Now that you are feeling refreshed, I have a proposition for you. I'm proposing that we take back the ceremony of tea time! Right here, right now! Put the water on the stove and bring it to a boil. While you are waiting, have a seat, put your feet up, and read a nice book. Or pick up the phone and call an old friend. No, don't text them or send them an email, give them a call so you can hear their voice. Better yet, invite your friend over to share tea time with you. Take a break from the stressors in life and breathe in the aromas of the tea in your hands.
When I come to your house next week, I want to find you with your feet propped up, slowly sipping on a nourishing blend of herbs!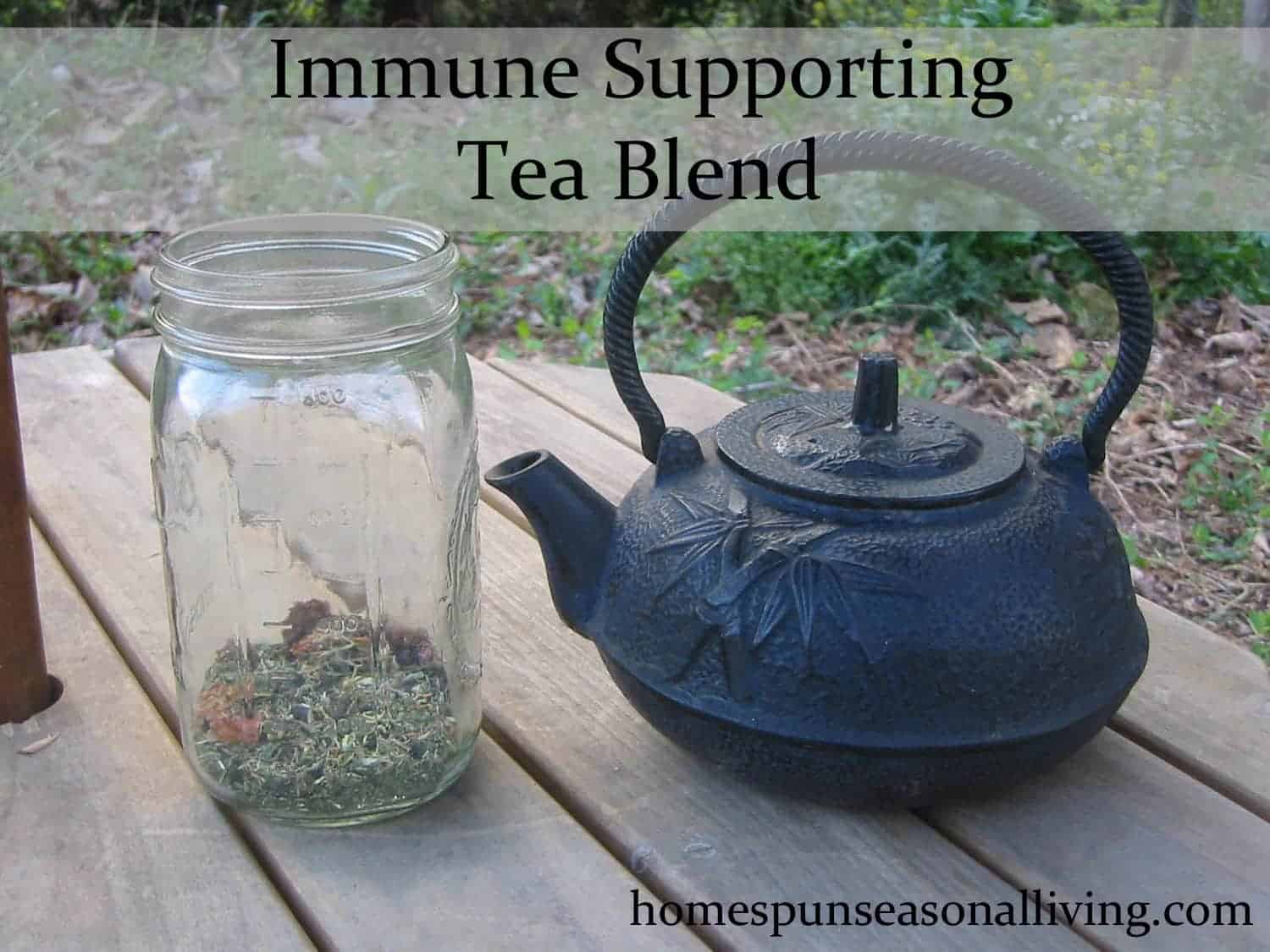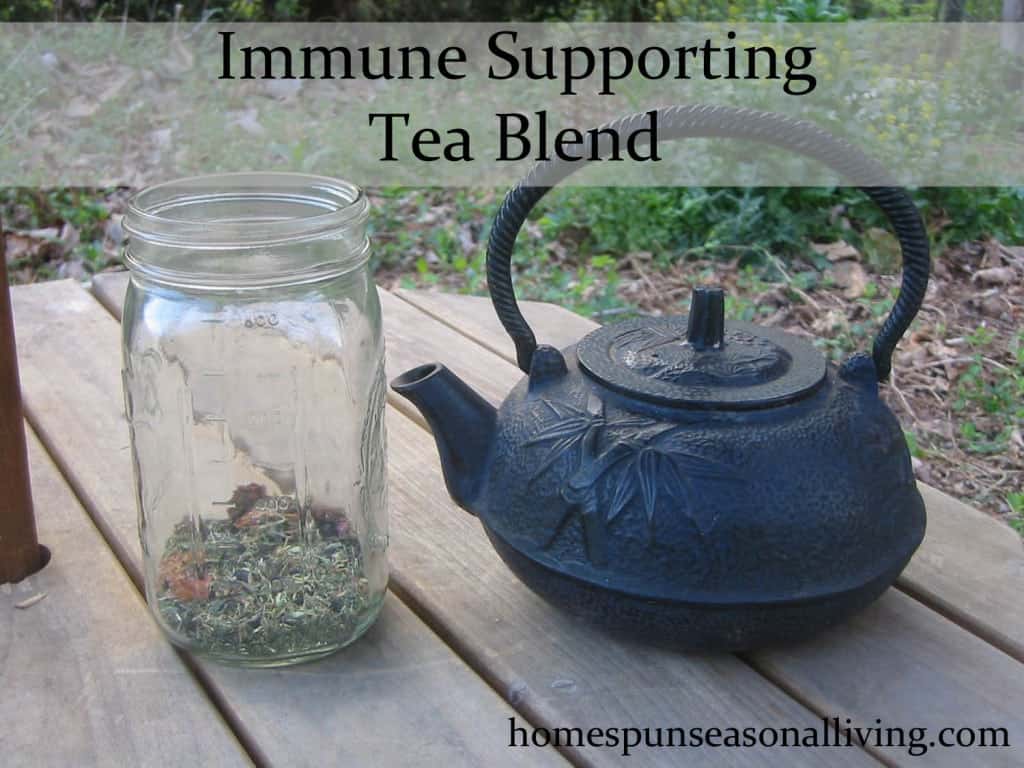 We are deep into Winter right now, so how about a warming, nourishing, immune supporting blend to get you started?
(This recipe is just over 2 ounces and makes ~30 cups of tea.)
Gather these herbs and mix them well. Put one Tablespoon of herbal mix into a tea cup and cover with 1 cup of boiling water. Steep for 15 minutes, sweeten if you'd like to, and sit back and enjoy.
If you can't gather all of these herbs, don't let that stop you from enjoying your rejuvenating tea, a teaspoon or two of organic peppermint or ginger would serve you just fine.
Mmmm…. I can feel myself relaxing already!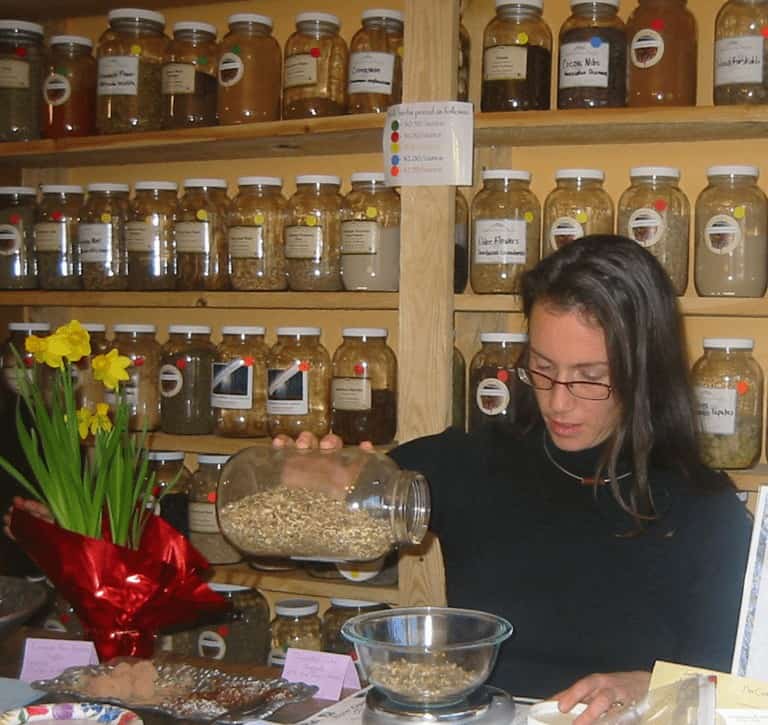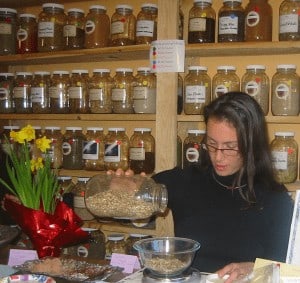 Maria Muscarella is a Nurse-Herbalist who has pursued her passion studying and teaching herbal medicine for over 15 years. She and her family run a small homestead just outside of Asheville. Their crafty and herbal creations, as well as her Tea of the Month Club, can be found at Ninja Chickens
www.etsy.com/shop/ninjachickens
.
[sc:Useadsenselarge ]