Once a month, I'm featuring inspiring and encouraging interviews with other do-it-yourselfers. The interviews remind us to follow our passions and ignore things that aren't priorities all while giving us tips and resources for our own fiercely D.I.Y lifestyles. This month Kris from Attainable Sustainable tells us about her fiercely D.I.Y. life.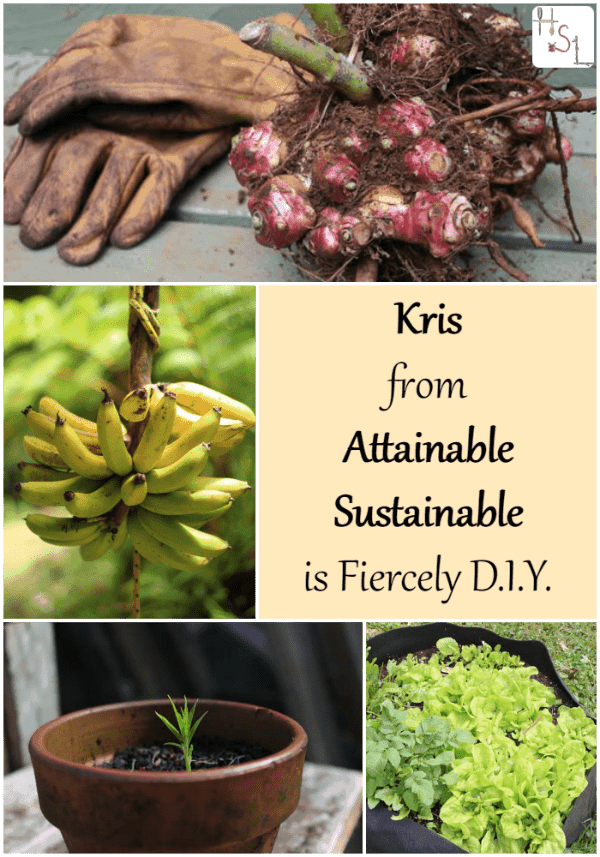 1) What's your favorite DIY project or hobby? Why? What about that gives you the most satisfaction / joy?
Gardening! I know it's drudgework for a lot of people, but to me, there's nothing better than pulling on my garden gloves and heading outside into the fresh air and quiet. There's just something about watching seedlings grow from tiny little things into sturdy, vegetable bearing plants that will feed my family. Gathering the fruits of my labor brings so much satisfaction!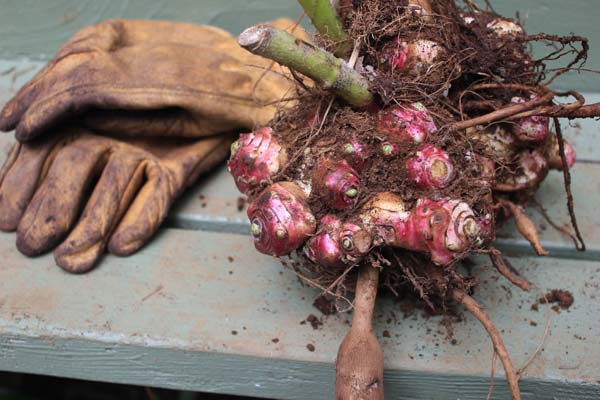 Now, this is not to say that my garden is gorgeous or even overabundant right now. We're in a new location and much of my garden time lately is spent in troubleshooting and working to build better soil. But I'll get there!
2) What's the DIY project you don't do or practice? Why? What is it about that project that makes you not want to do it or doesn't provide satisfaction / joy? Assuming it's something you need or use in your daily what do you do instead?
I haven't been doing much in the way of creative craft projects. It's not that I don't enjoy these projects when I get involved in them – sewing, mostly – but time is just so short. I have a running list of projects that I want to tackle, (these are at the top of my list currently) but I seem unable to make the time to do it. It doesn't help that in order to get started I have to dig my sewing machine and fabric out of the closet and set up a work area. I really need to figure out how to make projects like this fit into my day. Creative projects recharge me.
Oh, and soap making. I desperately want to make my own soap but I'm afraid of the process and would love someone here to physically hold my hand when I first try it.
3) What's best bit of DIY advice you've been given? Or the best tip you'd give someone else?
Well, I don't know if it's a tip so much as it is a practical way of doing things. When I have a project to tackle, the first thing I do is assess what I have on hand. For instance, the instructions might call for a length of PVC pipe, but maybe I have a 2" x 2" board that could work just as easily. This is mostly born of impatience, I think, but it has served me well over the years. It often allows me to complete a project in one go, rather than having to trek to the hardware store to round out a supply list exactly as it's spelled out.
4) What is your most trusted DIY resource? And why?
This is hard. I tend to search Pinterest when I'm looking for instructions on how to complete a specific project or solve a particular problem, but my DIY projects are so varied, one resource doesn't really stand out. I do really like the book Making It: Radical Home Ec for a Post-Consumer World by Kelly Coyne and Erik Knutzen. It covers a lot of the types of projects that interest me.
5) Tell us about yourself.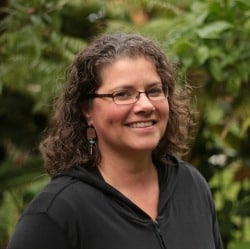 Where to begin? I'm a once-upon-a-time landscape designer, an author, and a homeschooling mom who now has two savvy, smart young men to show for it. I live in Hawai'i with my husband and boys. We've been here for ten years, but have only had growing space for the past several years. I'm still trying to reconcile what I know about gardening in the west—where I produced hundreds and hundreds of pounds of produce every year—with our current cool, moist, powdery mildew-prone climate. I'm determined to create such abundance here. Hawai'i imports more than 80% of its food; I'd like to remove myself from that equation and teach others how to do so as well.