March is the time of year in which I start thinking about gardening and eating fresh food more often. I do in fact start gardening this month in that seeds get started in the greenhouse but more than that I do lots of planning for what I want the gardens to look like, how to expand them, and how I plan to eat and use all that amazing growth. This month's book reviews reflect those habits and plans.

Cake Stand : Fresh From the Market Farmstead Cakes by Quinn Veon – This is the book for all you gardening bakers, like me. Oh sure we can have amazing, healthy main dishes and side dishes from the garden but this book helps us have amazing and healthier cakes from the garden too. Cake Stand focuses on using up all those homegrown fruits and vegetables (yes vegetables) in tasty from scratch cakes that look fancy but are completely doable for the home cook whether beginner or advanced.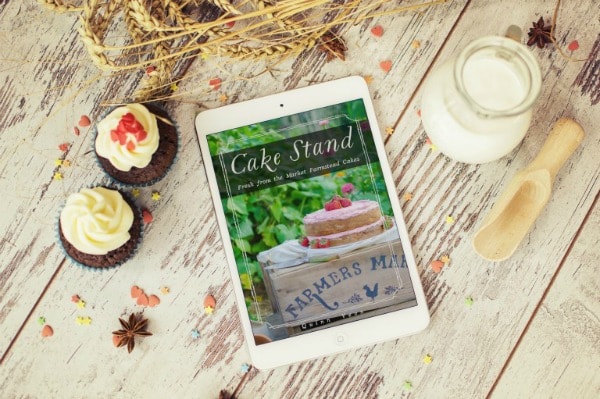 For the beginner there are things like Blackberry-Apple Wooden Spoon Cake. A quick and easy batter that whips up without creaming of butter and sugar and quite literally comes to together with a wooden spoon and poured into a pan. No need for frosting layers or gussying it up. Simple, full of homegrown flavor and easy to make on even a busy day. Then there's the Blueberry Cornmeal Skillet Cake that could truly be an occasional breakfast or brunch treat and beautifully brought to the table in it's cast-iron skillet without the need for re-plating.
For the advanced baker, there's a Lemon Poppyseed Cake complete with a lemon curd filling and honey meringue frosting. Beautiful, from scratch and sure to please. There's even a Yeasted Plum Cake that puffs up beautifully around those homegrown or locally grown fruits.
This book is a delight in that each cake is beautifully photographed. The recipes all include fresh, whole food ingredients, yes they include white flour and white sugar – but let's remember cakes are not for everyday or every meal and do have a place in a healthy, happy lifestyle (or at least in mine). The instructions for each cake are clearly written and easy to follow never leaving you guessing about the next step. I feel confident in saying that Cake Stand will become a go-to resource for all those birthday and other special occasion cake baking needs.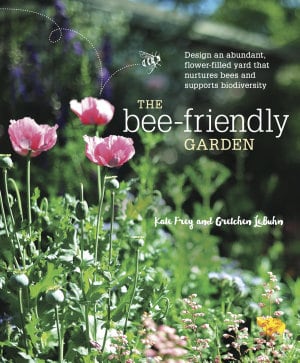 The Bee Friendly Garden: Design an Abundant, Flower-Filled Yard that Nurtures Bees and Supports Biodiversity by Kate Frey – As organic gardeners and beekeepers, we're always looking for ways to be better at both and they obviously go hand-in-hand. In this handy book comes tons of information to help us do exactly that! And no, you don't need to be a beekeeper for this book to be useful because the author does a very thorough job in explaining the many different kinds of bees that exist including native (non-honeybee) types.
The book explains how the bees prefer different colors and has a very handy regional plant guide so that we can choose plants according to our particular locations in the US. It's not all flowers either and while there is plenty of discussion on different bloom times and flowers there is a great deal about vegetable gardens and which vegetables bees like best.
Because we do keep bees, this book is helping me better understand which flowers to plant so that my honeybees have forage as much of the year as possible so that their honey stores will last them through our long winters. Beyond that, however; that same principal will help me attract native pollinators to the gardens and help them survive.
This is a very in-depth book and is not a quick read, however; it organized super well allowing the reader to pick and choose more relevant topics immediately and then peruse and absorb more slowly later on as time allows. There's even a section full of garden designs, I don't tend to follow anything like that exactly still it's quite useful in understanding how things bloom and are favored by those bees.
I used this book as I ordered some seeds and plan on looking through it before I hit the greenhouse sales this spring so that I can maximize my garden's usefulness to not only our house but also for the bees. The Bee Friendly Garden is a must read for any gardener wanting to better understand how plants and bees work together in the garden and maximizing that for everyone.