February is National Hot Breakfast Month. I'm a big fan of breakfast. Most days I grab something quick – a rice cake with peanut butter and homemade jam and a smoothie being my most common week day breakfast. I do love a hot breakfast, however; love how it gears me up for a cold day and how it fills my stomach and my soul with warming nourishment. To share this joy of a hot breakfast, I've gathered some recipe links to inspire you during this cold February or any time a hot breakfast might just be what you need to fuel your day.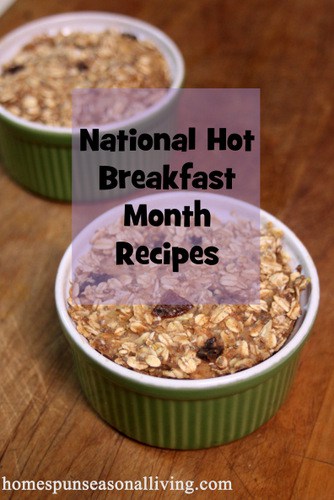 Eggs:
Hot Cereals:
Baked Goods / Pancakes:
Vegetables:
What's your favorite hot breakfast?