When I was about 9 I had a rather severe accident that involved jumping a ramp on my bicycle and well landing on my face. As a result, I've worn dentures since. I take very good care of them but no matter what occasionally I do get canker sores as a result of rubbing and generally I get them when my immune system is a little low, it's a warning system for me that a cold is likely coming. I haven't found any natural way to completely heal canker sores but I have found some relief with various home remedies. This is my favorite all-natural canker sore relief method and it's made from ingredients you most likely already have in your kitchen pantry.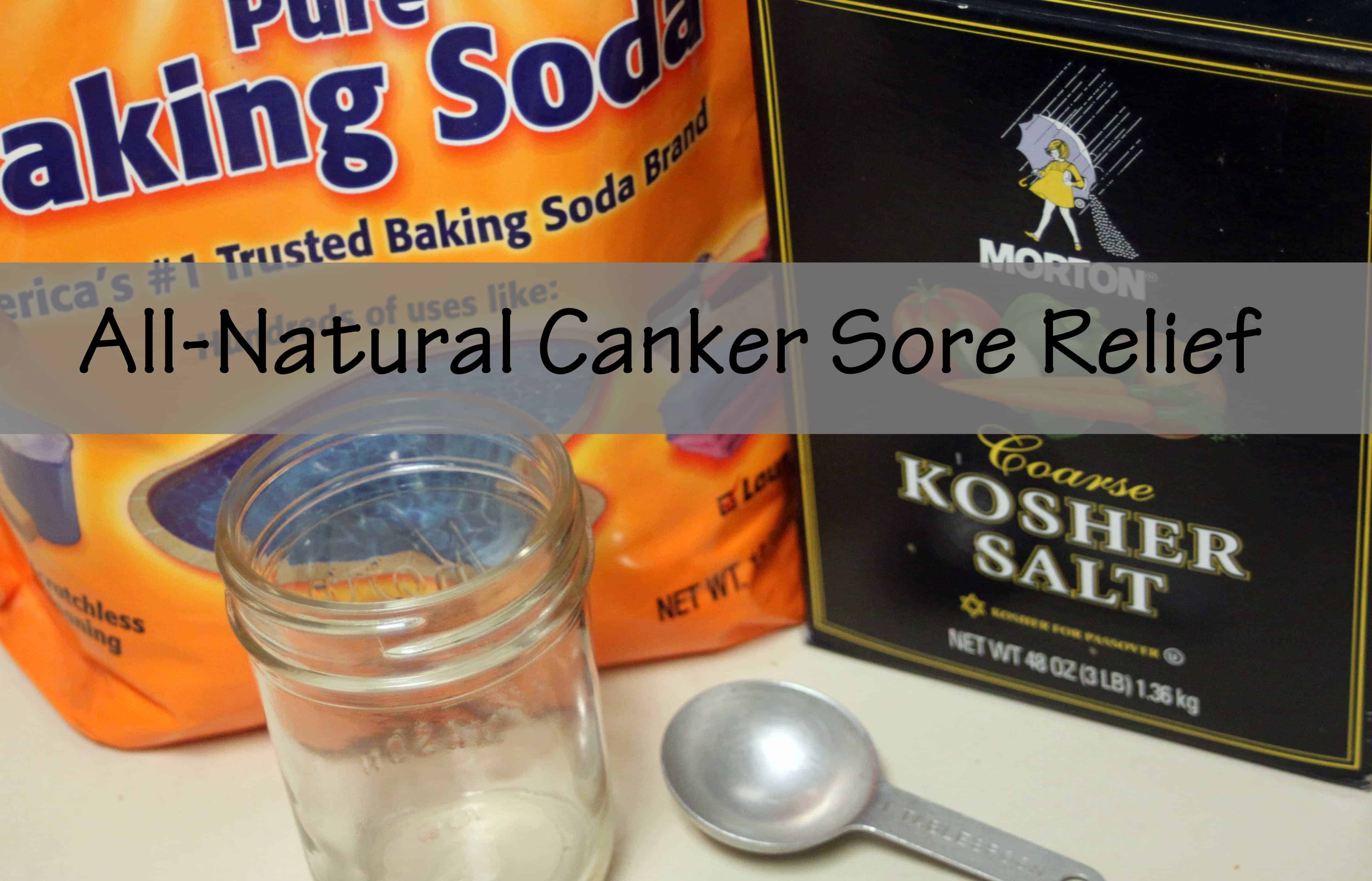 All-Natural Canker Sore Relief Rinse
1 Tablespoon Baking Soda
1 Tablespoon Salt
4 ounces Warm Water
Mix everything in a small glass until the baking soda and salt dissolve. Rinse your mouth out by taking some sips and swishing around making sure that the solution hits the canker sore often. Spit and repeat until the solution is gone.
Use this solution about 3 times a day. It seems to speed healing a little bit and take the edge off the stinging and general discomfort of the canker sore as it heals.
Note: This solution does sting a bit, the salt water on the canker sore causes a slight stinging / burning sensation. As an adult it doesn't bother me, it actually feels kind of good on the sore tissue. If you're using it to treat children, I would advise using a little less of the salt and baking soda to water ratio until you know how it feels to them.
[sc:Useadsenselarge ]
Shared with Natural Living Monday & Homemade Mondays & Fat Tuesday & Old-Fashioned Friday .