It's National Oatmeal Cookie Day and we're big fans of oatmeal cookies and all their variations here at our house. It seems to me that there are oatmeal cookies for every occasional and taste.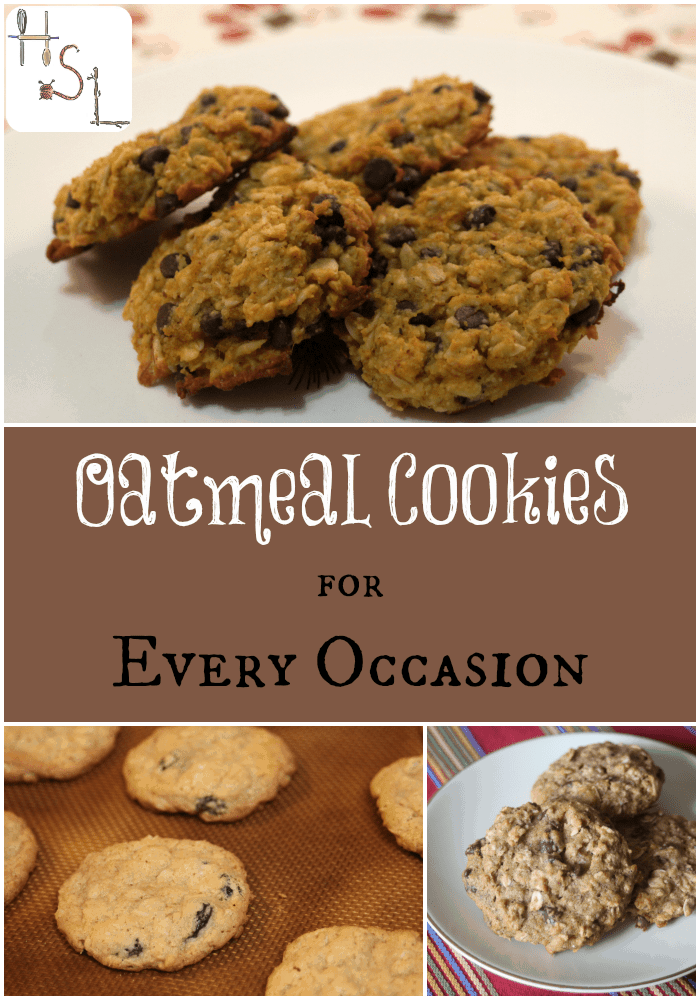 If you need a little inspiration, here are some ideas for you:
Do something fun and tasty with some kids and all those edible weeds in your yard with these Paleo Dandelion Oatmeal Cookies.
Like your cookies with some vegetables tucked inside? Check out these Zucchini Oat Chocolate Chip Cookies.
No Bake Nutella Oatmeal Cookies can help you get cookies in a hurry without turning on an oven.
Keep the cookies nourishing by using sourdough starter, Sourdough Oatmeal Raisin Cookies.
Gluten-free and nut-free, Sunflower White Chocolate Cowboy Cookies, are sure to please everyone.
You can start your day with these Oatmeal Raisin Breakfast Cookies.
Keep your diet in a healthy lifestyle by tucking Healthy Chocolate Chip Oatmeal Cookies in lunch boxes.
Ship Whole Grain Oatmeal Cookies with Cranberries & Walnuts to loved ones during the holidays.
Fall buffets always need something pumpkin flavored and these Pumpkin Chocolate Chip Oatmeal Cookies would make a great addition.
We can't forget the peanut butter fanatic either with these Flourless Peanut Butter Oatmeal Cookies.
Everyone should have a basic oatmeal cookie at the ready and you can't go wrong with The Best Oatmeal Cookie Recipe Ever.
What's your favorite oatmeal cookie?
[sc:Useadsenselarge ]