Every August, I write in my gardening journal: 'next year 2 zucchini plants is more than enough.' And every June in a fit of spring fever I plant more than two. This abundance means we're eating zucchini for every meal of the day for a while. It also means we're preserving zucchini for winter eating, too.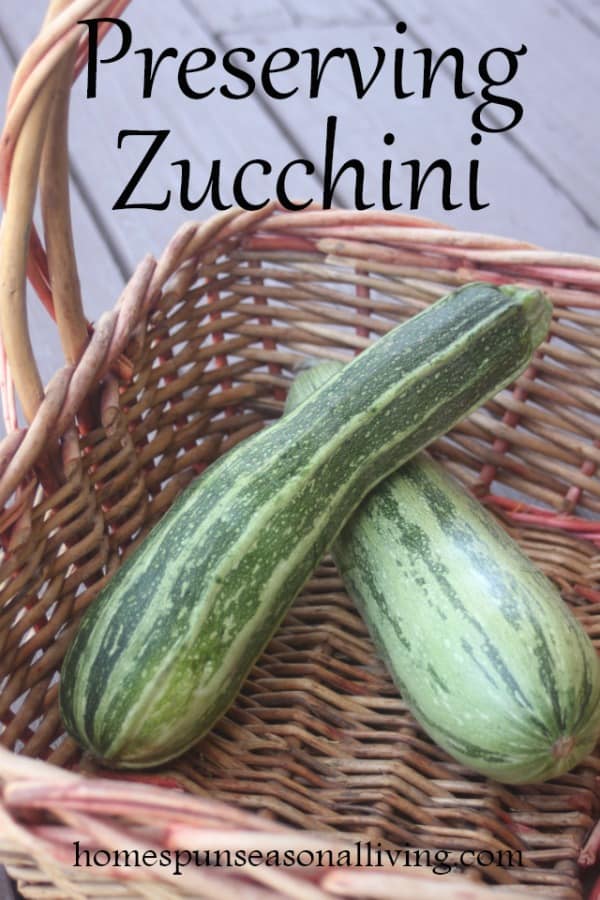 Dehydrated Zucchini:
I simply slice mine into 1/4″ rounds, I use a mandolin to keep the slices an even thickness. Lay on the dehydrator tray and dry until chip like. You can also dehydrate the shreds and reconstitute it later for baking, etc. I use the "chips" in soups and grind it up with yogurt cheese for dip.
[mailerlite_form form_id=3]
Grating the zucchini and drying the shreds is also a way to go. Simply re-hydrate those shreds in hot water and drain to use in your favorite zucchini bread come winter.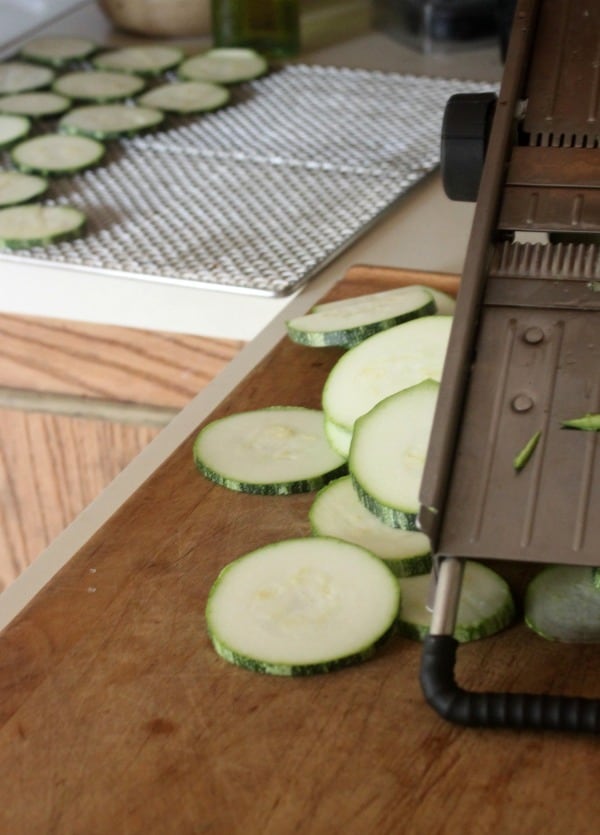 Frozen Zucchini:
I shred the zucchini (I do use a box grater but a food processor would most definitely work) and then freeze it in 2 cup portions. No need to blanch first. I put the 2 cups in a plastic bag, lay it flat and freeze for winter baking, smoothies, even casseroles. I use 2 cup portions because that seems to be the amount most common for recipes I use, adjust as necessary for your needs.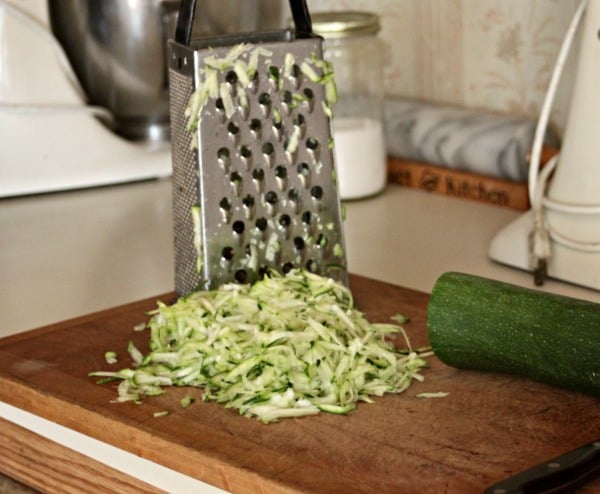 Other Preserving Zucchini Methods:
Without a doubt I turn to the two methods above most of the time. They're simple and allow for many uses later in both sweet and savory dishes. However, there are some other creative ways to preserve zucchini as well.
Get a healthy dose of probiotics with your summer abundance by fermenting it.
Make and can a tasty zucchini relish for backyard BBQs.
Combine fresh herbs with zucchini for a pesto perfect for freezing.
All Summer Squash
Use these same methods for all forms of summer squash (yellow squash, patty pan, etc.) for equally delicious results.
As the garden harvest brings in bushels of zucchini, don't be sneaking into co-workers' cars, rather preserve it for later. These are simple methods but they go a long way in keeping the food budget manageable and the pantry stocked.