I'm a fan of cookbooks. More to the point I'm a fan of food and the stories associated with food. I enjoy reading and learning about how food and the making of it play out in different cultures. There's something special about how people connect to their food, how in the growing, the foraging, and the hunting for it that ultimately defines a culture. How food connects people and creates tradition is immensely interesting to me and powerful. In a way, food culture tells me more about the history of a people than any traditional 'history' book ever could. Oh cookbooks don't talk about wars or treaties or migrations or government but when cookbooks focus on the local food of a region and the people who are intricately connected to that local food we learn a lot about the common people and their past, present, and future. North: The New Nordic Cuisine of Iceland by Gunnar Karl Gislason & Jody Eddy is one of these books. A cookbook that is also a cultural study and history text rolled into one.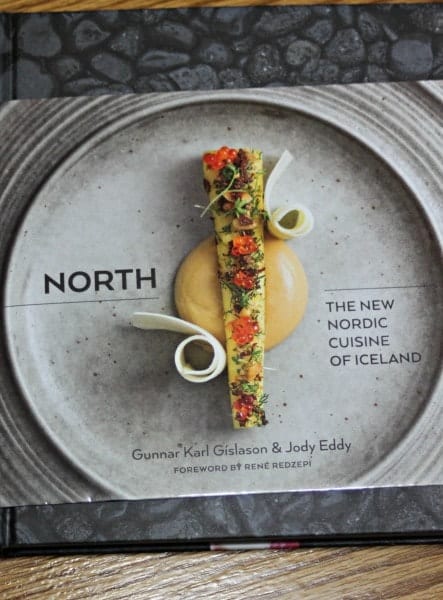 With beautiful photos, interviews, and amazing recipes North, gives us an inside look at the history of Icelandic food while showing us where it's going. From traditional smoked fish to new techniques of creating herb oil foams, the book is deeply in touch with the food Iceland creates, its traditional methods, and craftspeople while incorporating newer methods of cooking and presentation fit for the finest restaurants. The book is divided into sections based on the main food categories like: The Bacalao Producer, The Artic Char Smoker, The Barley Farmer, The Seabird Egg Collector, and more. Each section features an interview with a person doing their traditional work and how that work has changed in recent years due to their economic situation. Each was a fascinating read, that was at times heartbreaking and at others positively inspiring.
[sc:Adsense ]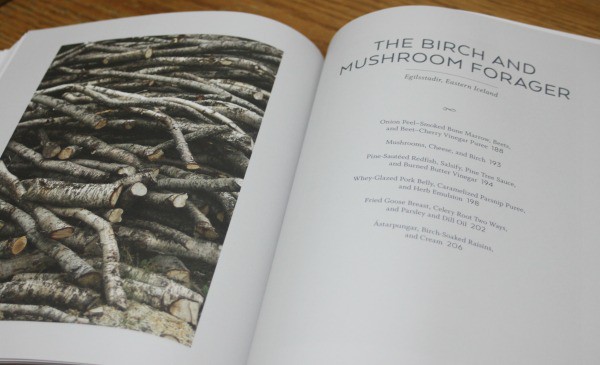 The recipes themselves are fascinating in terms of ingredients and methods. The photos are amazing and inspiring. There are a number of recipes that I can't wait to delve into in my home kitchen. Will I ever make a Lovage Oil Foam? No, but I would most definitely make a lovage infused oil as described in the book to use in my own recipes. I don't have access to as much seafood as is described in the book, being in land-locked Montana, but I do see how I could use some local trout as a substitute in many of the recipes. While the book does focus on traditional Icelandic foods, there are many notes to help those of us outside of Iceland or large shopping centers substitute comparable ingredients. If I had anything bad to say about the book it would be that – many of the ingredients are going to be hard to find for folks in smaller towns. If you're the kind of person who likes to follow a recipe exactly, this might not be the cookbook for you. If you're the type of cook who is willing to play with ingredients in a written recipe, this book will give you plenty of inspiration.
The book is written by a professional chef with a flair for plating and techniques that most home cooks I know would never do, however; the basic recipes are mostly simple and comprised of whole food ingredients. I might not make a fancy plate but I do like good ingredients that combine into very tasty food and the recipes in the pages of North provide plenty of doable ideas even in my northwest Montana home kitchen. It is a beautiful book and one I would recommend to home cooks who are on the adventurous side.
[sc:medianet1 ]
I was provided with a copy of North by the publisher free of charge in exchange for my honest review. The opinions expresses are solely my own after spending a week quite immersed in the pages of the book and the free copy did not sway my opinion in any way.