I'm always looking for new ways to incorporate homegrown herbs and weeds into our cooking routine. Having a cup of herbal tea is always satisfying but I like to get creative too. This roasted dandelion root coffee cake came from this creative urge.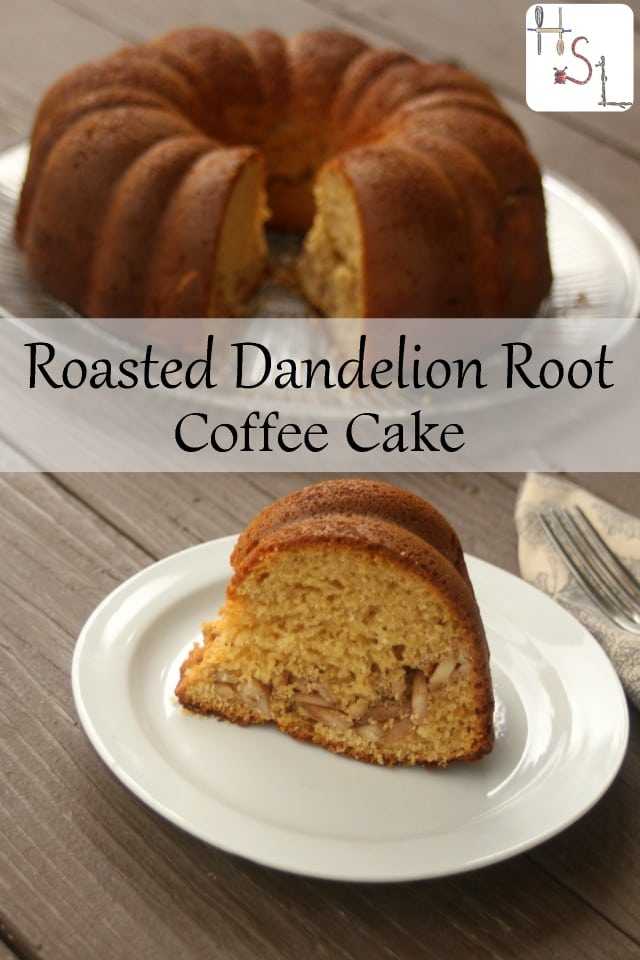 A Yeasted Coffee Cake
This is a lightly sweet and fluffy cake that is a bit bread-like because of the yeast. However, there is no kneading. All of the rising takes place in the bundt pan, keeping the mess to a minimum. The rising does take an hour, the baking another hour, so plan accordingly.
Options Abound
The roasted dandelion root gives this coffee cake some slight bitter notes. Don't have or don't like roasted dandelion root use coffee or even black tea instead. Use maple syrup instead of honey for a slightly different but still wonderful flavor. If you made some dandelion root honey, this is a great place to use it, too.
For the filling use any nuts desired. I used slivered almonds but any chopped nuts would be delicious. Dried fruits, like raisins or cranberries, would also likely work, though I did not personally test it.
You could glaze this coffee cake. Use a basic chocolate or white glaze, caramel too would be delicious. Or drizzle it with a little fruit syrup. Serve it with whipped cream or even a dried fruit compote for an easy and yet elegant touch.
Roasted Dandelion Root Coffee Cake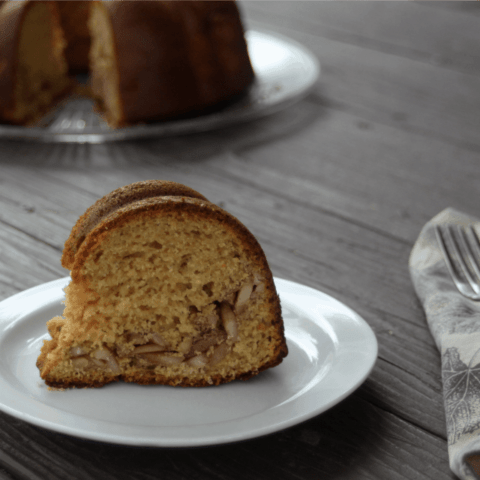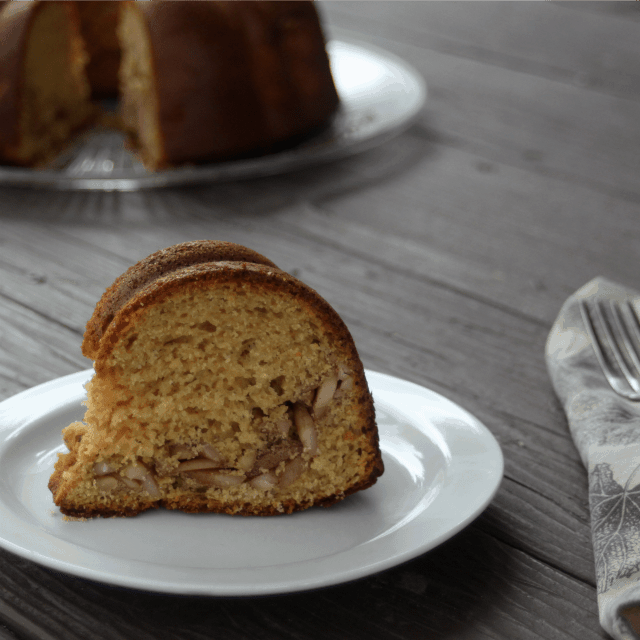 Use homegrown weeds for a delicious infused roasted dandelion root coffee cake. Yeasted and lightly sweet, it makes for an elegant brunch dish.
Ingredients
Roasted Dandelion Tea
¾ Cup Chopped Roasted Dandelion Root
1 Cup Water
Cake Batter
½ Cup Roasted Dandelion Tea
2 Tablespoons Dry, Active Yeast
¾ Cup Butter, melted
4 Eggs
½ Cup Honey
3 Cups All-Purpose Flour
Filling
1 ½ Cup Slivered Almonds
1 teaspoon Ground Cinnamon
Instructions
Make the Roasted Dandelion Tea
Combine the water and dandelion root in a saucepan.
Cover and bring to a boil. Reduce to a simmer and continue simmering for 10 minutes.
Remove from heat, leaving lid on, and allow to steep 10 minutes.
Strain the roots from the water, squeezing moisture from the roots.
Save ½ Cup of the tea for the cake.
Make the Filling
Stir together the almonds and cinnamon until nuts are coated. Set aside.
Make the Cake
Grease a 10-cup bundt pan.
Make sure the Dandelion Root Tea is between 105 and 115 degrees Fahrenheit. Pour the tea into a large mixing bowl and whisk in the yeast. Let sit until foamy, about 5 minutes.
Add the eggs, melted butter, and honey to the yeast mixture. Whisk until thoroughly combined.
Add the flour and stir until a smooth batter is formed.
Pour about half of the batter into the prepared pan.
Spread the nut filling evenly over the batter. Add the remaining batter.
Cover the pan with a towel and let rise 1 hour.
Preheat oven to 350 degrees.
Bake the risen cake in the preheated oven for 1 hour.
Cool in pan 15 minutes before inverting and removing to a plate to cool completely