Being a homemaker (whether full-time or not, whether traditional or non, whether male or female) can be a tough thing. There are so very many things to keep track of in a day and things to do. Homemaking might be our passion but it doesn't have to be an all-consuming endeavor. I don't have all the homemaking answers but these are my favorite 5 ways to staying sane while homemaking.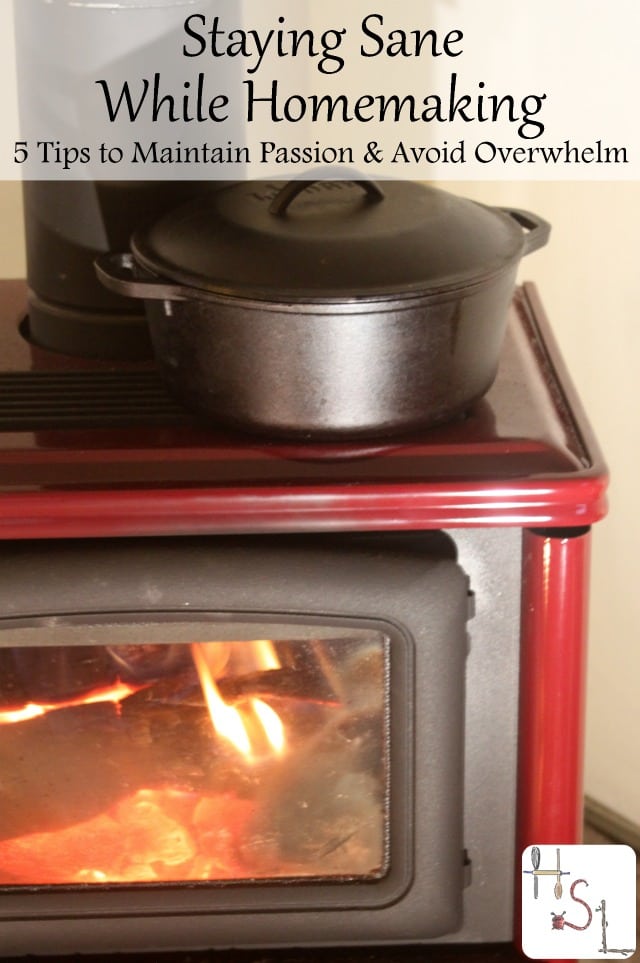 1. Stay Home
Enjoying our home is probably one of the only common threads of a homemaker. Homemakers, in my experience, tend to be homebodies and enjoy creating inviting spaces for their loved ones. Homemakers tend to want to make their houses a place of comfort in the chaos of the world. The best way to keep that up while not letting the chores of homemaking take over every minute of life is to stay home more. Cut the unnecessary and don't bow to societal pressures to get involved in more than is truly desired. It's good to be a member of our communities and contribute to worthy causes and do things we enjoy outside of home, but every bit of time outside of home tends to make time at home more crunched to do the 'chores' and less time to just enjoy home.
2. Keep It Simple
The pages of a home magazine can be an inspiring place, however; it can also be a place full of comparison that cannot be realized. No one can do it all, so give up that dream and focus on what is important to you. My priorities are not the same as anyone else and vice versa. It's important to avoid comparison thinking and the chaos with doing it all by keeping it simple. The definition of 'simple' is a very individual thing; keeping a large garden is part of my definition, buying a CSA subscription instead of keeping a garden is simple to someone else.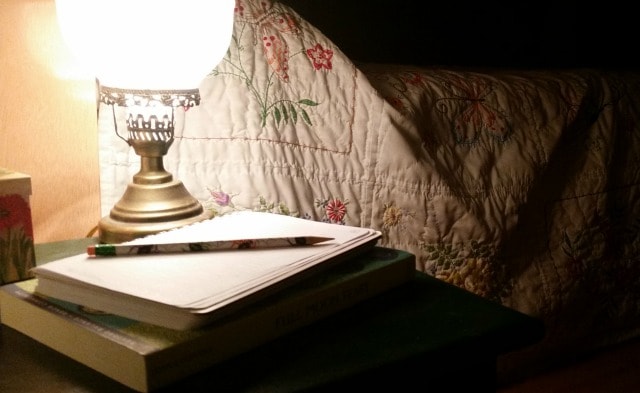 3. Plan Those Meals
We all need to eat, multiple times at that. Life is so much easier when that food is planned. Having a meal plan generally, means that we can keep a large part of our days simpler and we can stay home more. It also usually means eating healthier.
4. Manage The Finances
Maintaining a frugal outlook and keeping the finances running well means that we can avoid the chaos that comes with trying to make ends meet. Understandably, money gets short, job loss happens, illness invades, etc. We can't control everything but whenever possible we can choose to live within a budget and avoid unnecessary expenses. Managing the finances means that home can be a place of comfort rather than a place of stressful worry.
5. Make Time For Fun
Don't allow the details of homemaking rule all the available time. It's okay, good even, to let the dishes sit to play a game of kickball in the yard. Neat and tidy are important things and worthy of time but should never placed above loving our loved ones.
How do you maintain your homemaking passion while avoiding overwhelm?