For me, summer is not the time of leisurely reading in a comfy chair. It's mostly a season of referencing my favorite resources, books about gardening, canning, fermenting, dehydrating and more. My summer bookshelf isn't so much a shelf as reference books strewn all over every flat surface in the house. It isn't so much summer reading as it is summer resource reading, summer 'I don't know what I'm supposed to do now,' heading straight to the indexes of various books for help skimming. I don't imagine I'm alone in that, actually, and while the Internet can be a great place to find information and resources, I turn most often to some favorite books first.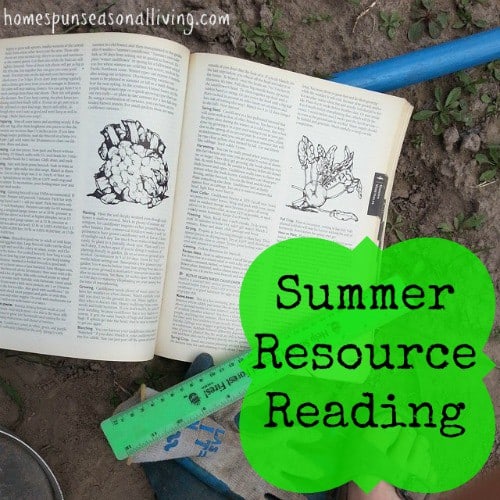 These are the books I use most often on our little homestead: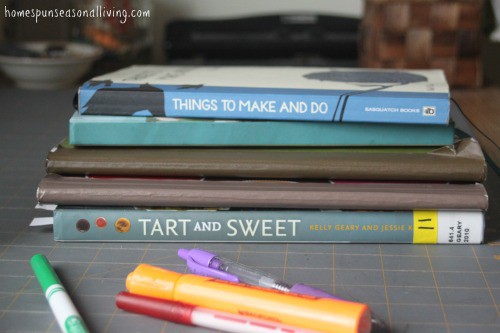 One other resource I use most often is my own journals. I keep track of recipes, harvests, what I did when faced with certain problems, etc. I keep several journals at any one time – one is specific for the garden, another for recipes, another for craft / herbal projects, and more. Undoubtedly, I could keep it all in one but keeping it separate always made sense for how my brain works. I mostly use plain old-fashioned composition books for these journals, nothing too fancy. However, the really special projects get recorded in my Things to Make & Do Journal by Nikki McClure. It's a work of art in and of itself and for some reason designated to hold 'the really important things' or the things I deem important or special at that particular moment.
What books do you reference most often? I'm always on the lookout for new books.
[sc:Adsense ]