Granola is one of those things that is just so very adaptable and handy in a whole foods kitchen. It's easy to make and customize, tasty with milk as a breakfast cereal, adds great crunch, texture, and flavor to yogurt or ice cream, and is a great snack for road trips and hikes too. This sunflower granola is a tasty nut-free twist for folks with allergies. Whip up a batch of this in a hurry and snack away.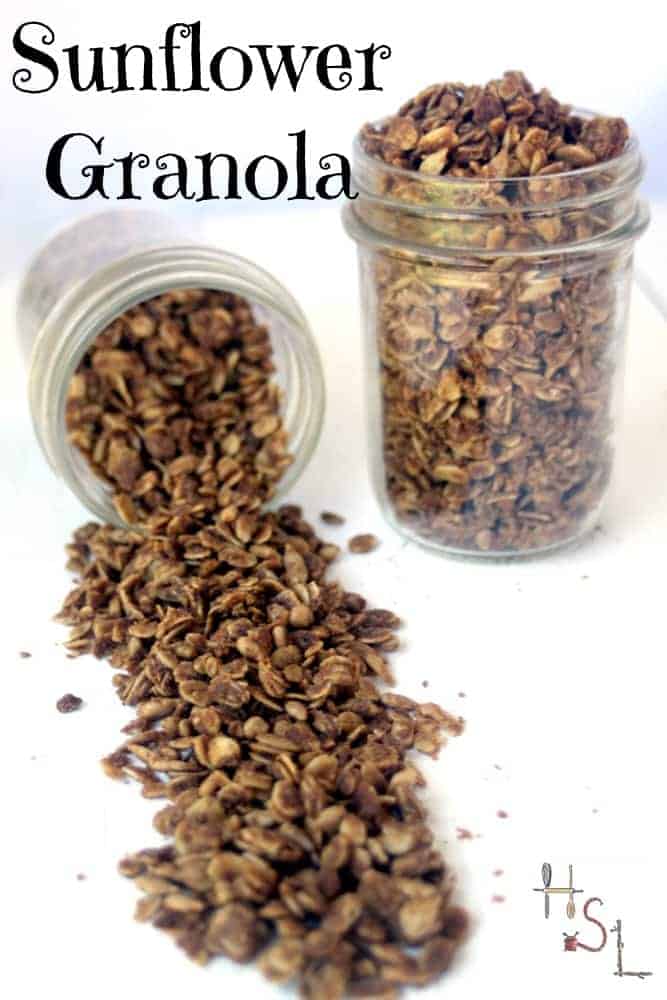 [sc:Useadsenselarge ]
Sunflower Granola
Whip-up this nut-free sunflower granola as a filling snack for hikes and road trips.
Ingredients
⅔ Cup Sunflower Seed Butter
¼ Cup Olive Oil
½ Cup Brown Sugar, packed
¼ teaspoon Salt
2 ½ Cups Rolled Oats
½ Cup Raw Sunflower Seed Kernels
Instructions
Preheat oven to 325 degrees. Line a baking sheet with parchment paper.
In a small bowl, whisk together the sunflower seed butter, brown sugar, olive oil, and salt. Fold in the oats and sunflower seeds until everything is uniformly coated.
Spread the mixture onto the baking sheet into one even layer. Bake in the preheated
oven 25 to 30 minutes. Give the mixture a stir every 10 minutes to prevent scorching.
Remove from the oven when uniformly brown and lightly crispy, it will crisp up further as it cools.
Place the sheet on a wire rack to cool completely. Once cool break up any lumps and store in an airtight container.