We're still thick in tomato processing season here at Two Frog Home. We're eating tons of fresh tomatoes, too. It's a very good season to be in, I don't mind saying. I've done a total of 52 pints of salsa, which I'm hoping will be enough to get us through to next year's tomato season. It's now time to move on to sauce and paste and soup and all the other ways we use tomatoes in our kitchen. Last week, I shared some salsa tips with you and today I thought I'd share some other tomato canning tips with you. These are things I've learned along the way that just make my canning life a bit easier and I hope they do the same for you.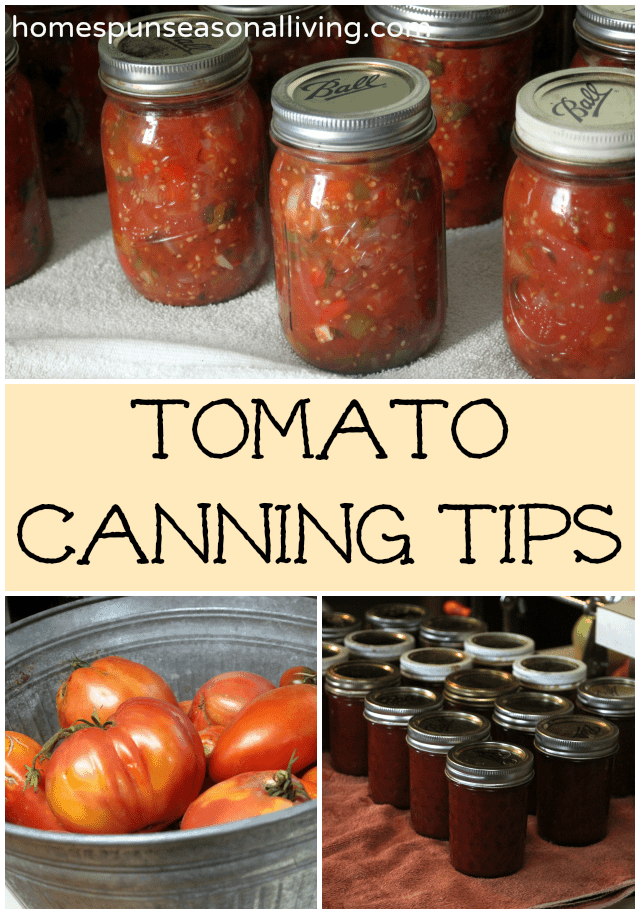 Roast those tomatoes
Cut your tomatoes in half and place them cut side down onto a high rimmed baking sheet. Roast them in a 450 degree oven for 30 minutes. This roasting process increases flavor a bit but also convinces the fruit to release a bunch of water. This will make your cook down time for sauce and paste a little faster. When the tomatoes come out of the oven, pour off the water and begin processing your tomatoes as you normally would for sauce or paste, etc. The skins will peel right off too. You can toss a few cloves of garlic on those sheets too for whatever you're making if you so desire.
Forget the sieve and use a blender
Okay, only do this if the seeds don't bother you. If someone can't eat the seeds because of certain digestive issues this isn't the way to go. We don't have those issues here, so I blend. When the tomatoes come out of the oven, I simply put everything in the blender (skins and all) and puree. You could push the puree through a fine mesh sieve to get rid of the seeds, too.
Use a slow cooker
After pureeing, I pour everything into the slow cooker to cook down to the thickness I desire. I do this for ketchup, pizza sauce, and paste. Leave the lid off, so the steam can escape. You can add spices, etc. at this point as well. Stir occasionally just to make sure nothing is being scorched, this is especially important towards the end if you're making a thick paste.
Skip the Peeling
When I'm making crushed tomatoes or canning up chopped tomatoes for winter soups and stews, I don't roast them first, usually, I just chop everything leaving the peels on and crush it up with a potato masher. I heat it before putting it into jars and canning it up. Quick, easy, and serves a multitude of uses.
Pressure Can
Tomatoes can be processed in a water bath, but it's much, much faster in a pressure canner. Currently guidelines for tomatoes packed without added liquid (one of my favorite ways to put them up), for instance, have pints & quarts at 85 minutes adding time as necessary for altitude) in a water bath, whereas it's 40 minutes for both pint and quart jars in the pressure canner (10 pounds of pressure, adding pressure, not time, as necessary for altitude).
There you have it, my favorite tomato canning tips to make the most of those fruits for your winter pantry needs.
Care to share your favorite tomato canning tips?
[sc:Useadsenselarge ]