No matter how focused we are on healthy eating, most of us will over-indulge or eat something that just doesn't sit well in our stomachs now and then. We can help our bodies digest that discomfort with herbs in a very soothing, gentle fashion. This tummy tea is a natural digestive aid that can soothe an irritated stomach from the symptoms of overeating and the occasional poor food choice.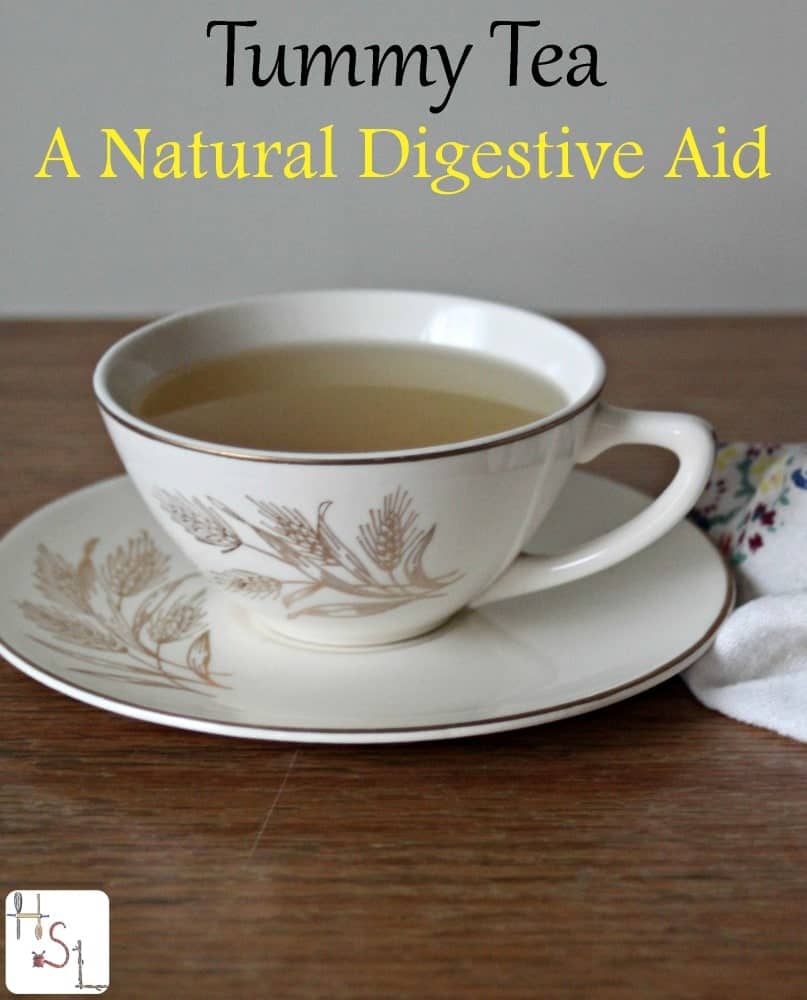 Why These Ingredients?
The herbs in this recipe were specifically chosen for their digestive aiding properties. Many of these herbs may be growing in the garden and are easy to dry for winter use. If not homegrown, these are frugal herbs and easily found in many health food stores and online.
Chamomile
These tiny flowers can be a gentle bitter and bitters help stimulate digestion. The longer this tea steeps the more bitter the chamomile will become. The other herbs and honey prevent it from becoming unpalatable, however.
Ginger
This root has long been used to settle upset stomachs and relieve nausea. Beyond being a traditional remedy many of us remember from childhood, ginger has been the focus of clinical studies for relief from vomiting and nausea and shown promising results.
Dried ginger pieces (not ground powder) work well in this tea and don't seem as overpowering as fresh ginger. Dried ginger also stores well and is a great choice for tea making.
Lemon Balm
This incredibly useful herb helps relieve gas and heartburn. It also helps soothe frazzled nerves and let's face it, stomach issues can fray the nerves. Lemon balm also gives this tea incredible flavor which when combined with the ginger makes this a delightful and healing drink.
Plantain
This 'weed' that grows in most every backyard and park is highly regarded for its ability to soothe the digestive tract. It can help ease heartburn and ease upset stomachs. Admittedly, it's not the tastiest of herbs but the flavor here is completely masked by the other herbs and honey.
Honey
Yes, honey helps sweeten the tea but it's more than that in this recipe. Honey helps neutralize gas and relieve acidity into the stomach. This sweet, sticky substance will help the body digest the food causing issues and taste good too.
Mint infused honey is an excellent choice because of mint's ability to help soothe troubled stomachs but any honey in the pantry will work nicely.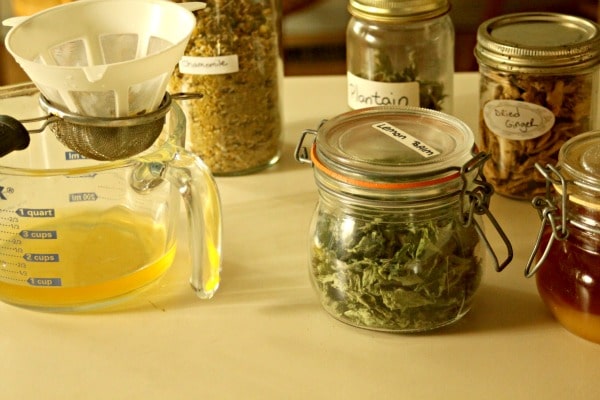 [yumprint-recipe id='99']Stock that herbal medicine cabinet with these amazing herbs and be ready to tackle any indigestion that occurs in the coming weeks and months.
[sc:Useadsenselarge ]