Make the Weight Loss Journey a Bit Easier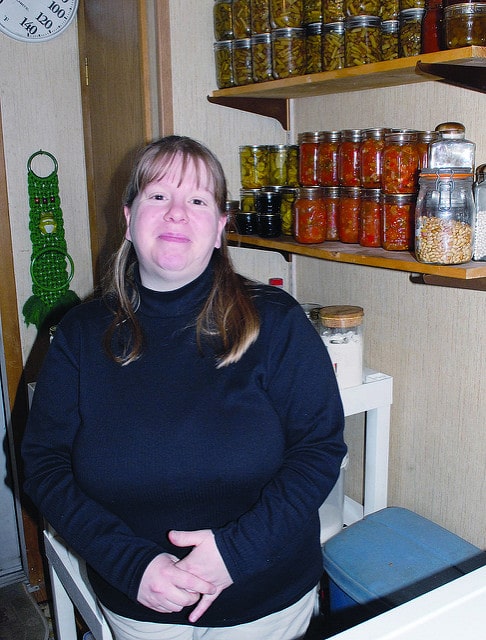 As I said in the video, I've lost and kept off over 100 pounds in the last several years. That video was recorded on September 13, 2016. This is what I looked like in February 2011. It's important for me to say that I did struggle with looks and fitting into that ridiculous media image we're all faced with – that I still struggle with that even though I consciously tune out advertising and negative thinking. Despite all those ridiculous made-up issues, my weight loss journey only became successful when I decided I didn't want to be in pain anymore. Please if you are embarking on a weight loss journey make sure it was based on health and joy and full of deeply personal reasons and belief.

As I mentioned in the video, The Ultimate Healthy Living Bundle is full of resources that can definitely make the weight loss journey a bit easier. Below are a listing of some of my favorites:
Real Food Inspiration 
The resources in the Ultimate Healthy Living Bundle have a total of 1,416 recipes. These range from paleo, to gluten-free, to frugal, and everything in between. Every single resource focuses on whole, real food and are sure to inspire no matter what your personal eating style might be. I'm not strictly paleo or gluten-free but can always find good eating recipes as long as the recipes start with real food. Some of the resources I found most tasty:
Brainy Breakfasts: Over 40 Grain-Free, Brain-Fueling Breakfasts for Kids and Their Parents by Trisha Gilkerson
Nourishing No-Bake Treats: Easy, Allergy-Friendly, No-Bake Bites of Goodness Made with Real Food Ingredients by Lindsey Dietz
50 Paleo Recipes by Rebecca Baron
A Month of Meals: Protein Style by Jessica Fisher
Real Food on a Real Budget: How to Eat Healthy for Less by Stephanie Langford
Delicious Dessert Thickies: 20 Healthy Filling Smoothie Recipes that Taste Just Like Dessert! by Katherine Kyle
Pressure Cooking: Fast, Healthy, Tender and Amazing Pressure Cooked Foods by Wardee Harmon
Skillet Freezer Meals Cookbook by Kelly McNelis
Exercise For the Real World
Walking was (and continues to be) my exercise of choice. I do more than that these days because I've found a real love for it but it can be hard to fit exercise into a very busy lifestyle. The Ultimate Healthy Living Bundle provides a number of resources to help us all get some exercise in: 
Startup7: A 7-Routine Mini Course by Bethany Learn
The TV Time Action Pack: Improve Your Strength, Flexibility and Energy While You Watch Your Favorite Shows by Jennifer Hoffman
The Fiercely DIY Guide to Seasonal Living (my ebook) talks about walking to connect with health and the seasons 
Staying Accountable
Several of the programs in the bundle include Facebook groups for additional support and accountability. These are always a great way to find like-minded folks for inspiration and support. Beyond those groups which aren't for everyone, I know, the bundle includes printables so that we can keep track of our daily happenings, goals, and progress:
Health & Wellness Printable Planner by Emily Bredeson
The Wellness Notebook: A Holistic Approach for the Modern Family by Angi Schneider
A Thank You Gift
If you do click through and buy the Ultimate Healthy Living Bundle, please send me an email ([email protected]) with your receipt number and I'll send you a small thank you gift – a pdf full of printables, recipes, and more. 
Password Reset
Please enter your e-mail address. You will receive a new password via e-mail.