Homemade pizza is a big thing here on our homestead. It's a group activity, the making and the eating of it. We enjoy it several times a month and we almost always make it for guests to rave reviews. Currently, we're making pizza in our kitchen in a regular oven but wood fired pizza from our own backyard has long been a dream. We're not especially handy with these kinds of construction projects. That lack of skill has kept a cob oven on the 'someday' list. Well the newly released ebook, The Backyard Bread & Pizza Oven has arrived to help us make this little dream project a reality.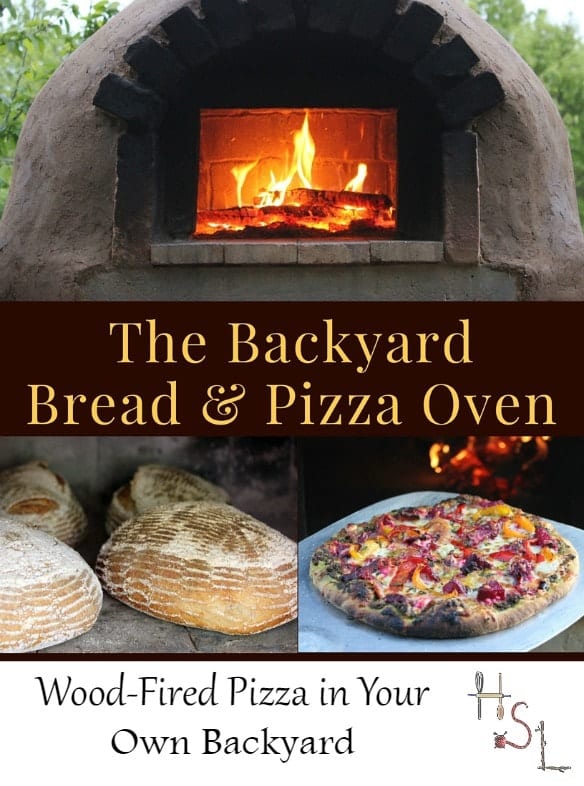 Complete, Frugal Building Instructions
The Backyard Bread and Pizza Oven by Brian Thomas and Teri Page is exactly the resource anyone looking to build a cob oven needs. Written by homesteaders who've built these kinds of ovens on their property, this book is an easy to follow guide. The authors guide the experienced and novice alike in the complete construction of a bread oven. Quite literally, everything is covered from the base to the roof with diagrams and specific instructions. All of the instructions are written in plain language, no need to be a master carpenter or mason here, thankfully. There are photos of every stage of construction and completion helping the visual learners make the most of the clearly written text.
Frugal folks will appreciate the honest and down-to-earth approach of the instructions in this book as well. The authors discuss how much they spent, what they used from natural materials on their homestead, and what they repurposed from other projects. These are always important things to us as we never want to be wasteful with money, time, or materials. This book will get us all from raw materials to completed bread and pizza oven in a much less frustrating manner than winging it on our own.
After Building, Get Cooking with Tips from an Experienced User
The authors don't leave us hanging though with a completed bread oven and no idea of how to properly use it. The Backyard Bread and Pizza Oven contains a wealth of information on how to fire and actually use the oven with great success. The authors help us understand how to cook with a live fire and not end up with a scorched mess. There are tips for using residual heat to make more than just bread and pizza too.
If like me, you want to start cooking some outside in a wood-fired oven, get The Backyard Bread and Pizza Oven by Brian Thomas and Teri Page. This complete resource will help you turn those dreams into a reality for amazing backyard meals for years to come.