Last week, while talking to my friend Joseph, the conversation turned to cheesecake. Now, I love cheesecake but I haven't had any since learning of my allergy to cow's milk a few years back. In the conversation, I mentioned making my own cheese and yogurt from goat's milk and inspiration hit me. I could make yogurt cheese cakes. It wouldn't be the baked cheesecake which I love so much but I believed it would be good.
It was good. So good.
I ended up making individual yogurt cheese cakes with a homemade gluten-free crust. This recipe is relatively easy, it takes time to make yogurt cheese but it's not hands-on time.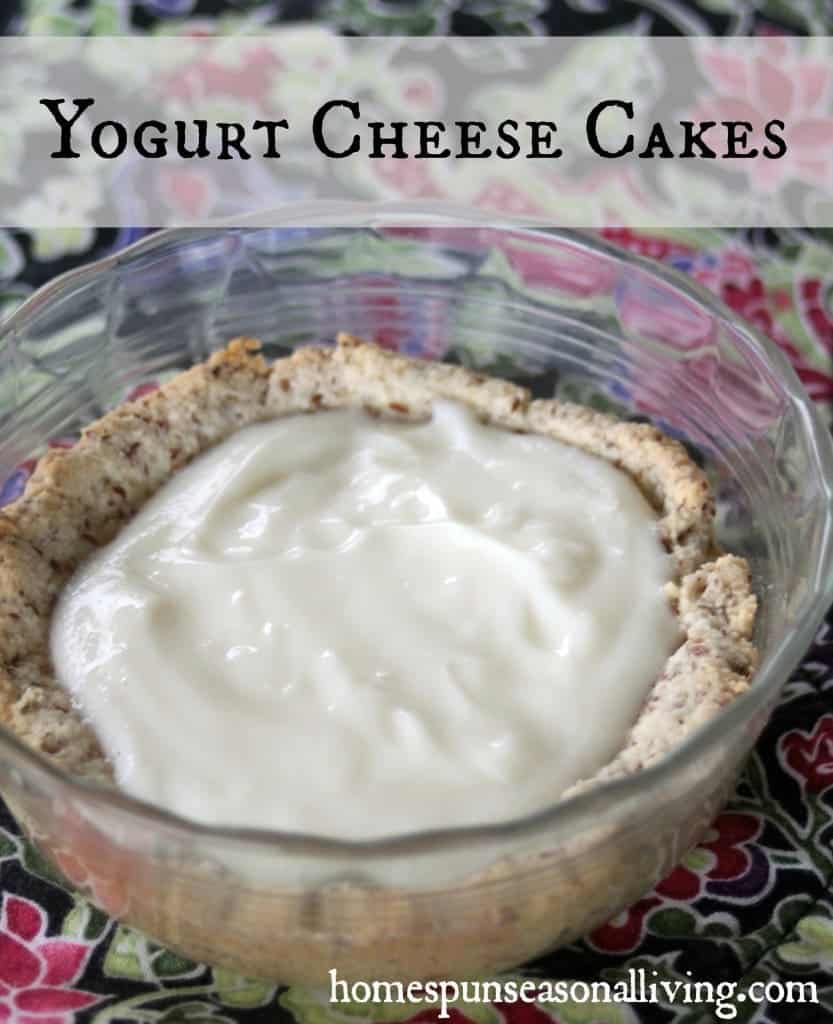 [sc:GiftCookbookMidPost ]
[yumprint-recipe id='26']Additional Resources:
[sc:Useadsenselarge ]