Every garden location has its blessings and its curses. A gardener might be able to grow citrus outside for example but that also means no tapping of maples for syrup because of the required freezing period. A garden might have a long season but not enough daylight to grow long day onions. The trick in any garden is always to maximize the blessings while suffering through the curses gracefully. Here at my house we've learned a lot of tricks for zone 4b gardening to take the guess work mostly out of each season.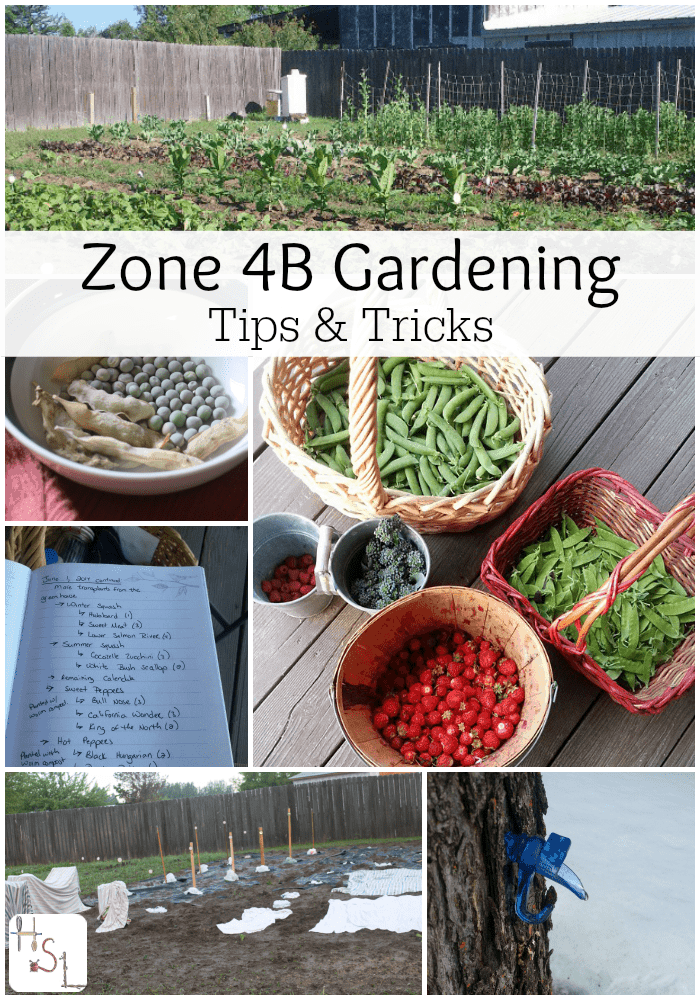 1. Stick to 90 Day Vegetables
It's always so tempting to buy the interesting heirloom corn, or luffa gourds but they rarely do well in zone 4b. Instead of wasting garden space on things that might not fruit, let alone ripen in a short season stick to things that come ripe in 90 days or less (from transplant). It's not as limiting as it might sound, there are amazing heirloom varieties of melons, tomatoes, peppers, popcorn, and more that come ripe in 90 days or less. Gourds tend to be tough but there are a few smaller types available. I'm all for experimentation and do plant small rows or patches of things that might not make it but I never count on those things to feed us – they're for fun and there is always room for fun and exploration in a garden regardless of growing zone.
2. Always Be Prepared for Frost
Keep an eye on the local weather reports but never take it as gospel truth. If there is any possibility of frost, keep an eye on your own thermometer as often as possible. If the weather looks like it might dip into the danger zone, cover the tender plants. Have a stockpile of blankets, sheets, plastic sheeting, etc. at the ready. I've been known to run outside to cover plants at 2 A.M. because I was awoken by a cat or something and checked the thermometer to see it drop dangerously low. Don't be afraid to invest in grow tunnels, either.
3. Save Seed
Save seed that does well. Saved seed becomes adapted to the garden area it came from meaning it can generally deal with heat, cold, drought, and more better than freshly purchased seed. In a small garden, some plants are likely to cross but beans and peas have a lower chance of crossing than say winter squash so try those things first. I save the things that cross too but accept that they might be some kind of weird cross-mutation in the next season. This is not to say there isn't room for new varieties or seeds because, of course, we should try new things but it's good to know that there are good, solid producers in the seed stash in case one of the new things flops.
4. Keep Track
Become an obsessive note-taker. Write down planting dates, harvest dates, weather details and more. Truly everything and learn to use that information to compare and better maximize the garden's production. Tape seed packets in there, bits of articles that could prove useful as well as notes on how the items tasted, kept, and preserved.
The Gardening Notebook is a resource that will give you basic information on many vegetables with ample space for recording area and garden specific experience from which to learn and apply year after year. I highly recommend this source to novice and experienced gardeners alike to cultivate good record keeping skills that will pay off in better growing habits and garden yields in the future.
[sc:Garden-Notebook ]
Are you in a different gardening zone and wanting tips for that specific zone? I've teamed up with some other amazing bloggers and gardeners to share tip and tricks from across many zones, look for zone below and click through for great advice from experienced gardeners:
[sc:Useadsenselarge ]