The beginning of the calendar year gives us permission to leave the old behind and begin anew. It's a great time to create and plan for a simple, successful new year.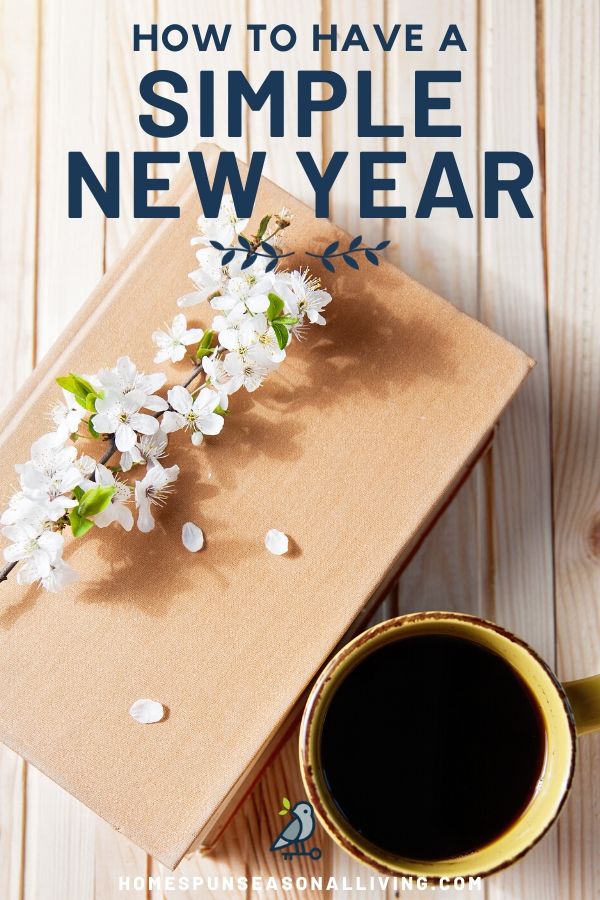 I'm a seasonal gal. I tend to set goals and priorities at the beginning of each season. That kind of rhythm makes the most sense to me and the lifestyle I choose to live. However, there is something about the beginning of the new year that just calls for planning and dreaming.
Start with a Vision
What is it that you want to accomplish in the new year? This is a personal question. Please remember that: your goals and hopes for the year are just that – yours.
My goals and aspirations may have similarities to yours but they are not going to be an exact copy and vice versa. This is a great thing. Again, what is it that you want to accomplish in the new year?
Create vision for the year and set some goals. Do this by creating a vision board, drawing up a mind-map, or simply making a list.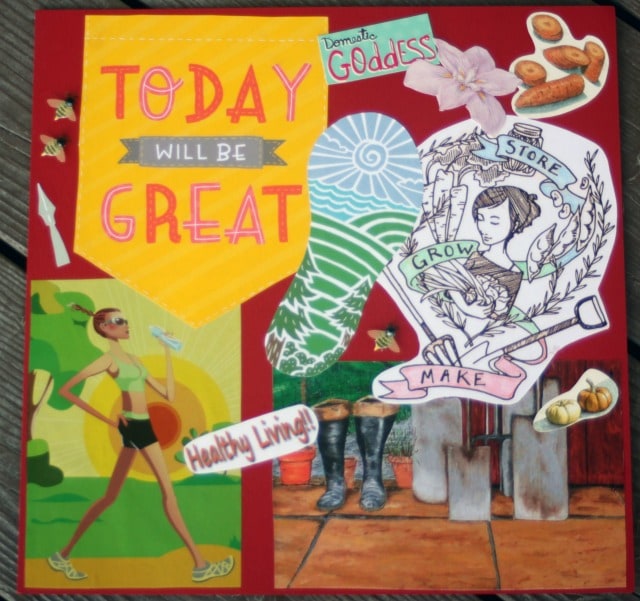 Keep it realistic. This applies to the goals themselves and the number of goals. Don't set resolutions that are so daunting they get left behind in two weeks. Set realistic goals that can be accomplished in a year's time.
Also keep the number of large goals small. Expanding the garden by 1,000 square feet and adding goats and starting an herbal business might be too much to tackle in a year.
Pick 1 large goal and several smaller goals to increase chances of success and build motivation.
Outline steps to realize the goal. This is where most people fail. What is it that needs to happen to make the goal come true? Write those steps out and attach deadlines/dates to them if at all possible.
An example: Adding beehives to the homestead is the main goal. Steps might be researching hive styles and making a decision by February 1st. Attend local beekeeping group meetings each month. Purchase or build the hive by March 1st. Order bees or nucs by March 1st for delivery in May (this would be location dependent). Read and/or buy beekeeping books by April 1st. Install bees when they arrive on May 1st.
Having that plan laid out from the beginning increases the chances of success.
Use a Planner
I may choose to live a seasonal lifestyle but the modern world we live and function in runs from January 1 through December 31st. As business owner, writer, and generally professional woman I too have to function in that timeline. Do I make it fit within my seasonal lifestyle? Absolutely.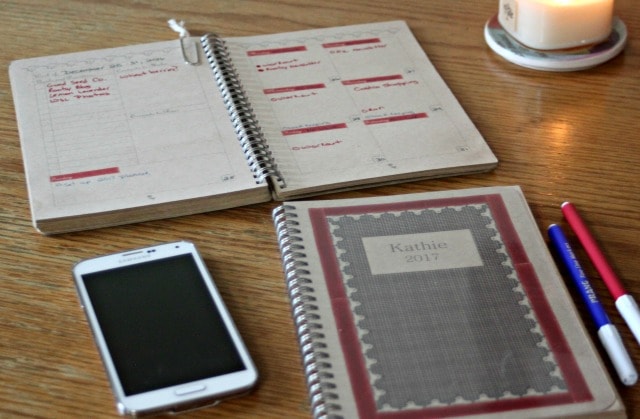 The calendar may say the first week of January but I know that means I'm in the 3rd week of Winter. I start every new year off with a new planner. An actual paper planner. There is something about the act of putting pen to paper that I find liberating and comforting. It doesn't matter if it's fancy or simple. Just have a place to keep track of everything and have it be something that can be carried along.
Planners can be electronic too. Truth be told, I do a little bit of both some business/writing planning gets done in Google calendar but my day-to-day life and goals are kept on paper.
Use whatever works for you personally and don't be afraid to experiment and try different things until a method becomes clear.
Some of my favorite planners include:
I use a hand-crafted planner from Scratchy Pixel. It's simple, the kraft paper appeals to me, and it's generally rigid enough to fit into modern planning but also flexible enough to be customized.
Bullet journaling is a great alternative. It can be super simple or extremely artistic and creative. Make it match your personality.
There are lots of electronic and web-based planners. It's a bit of an experiment to find what works and it's deeply personal. I do like this Google Calendar based idea quite a bit.
Review the Previous Year
Take a few moments to review the previous year. This is not meant to be an exercise in defeat. Simply look at the previous year and figure out what worked and what didn't.
Celebrate accomplishments! Learn from mishaps and accomplishments alike.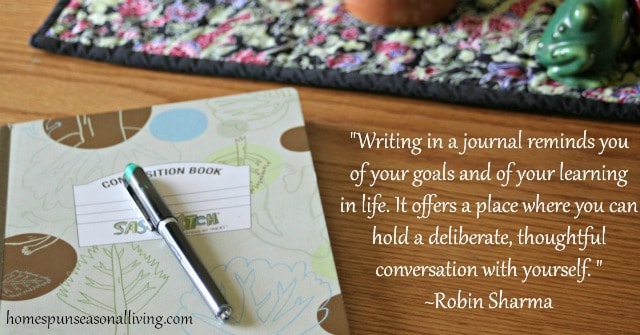 This is the place to figure out what works in your life. Working full-time and raising young kids might not be the time to expand the garden but is the perfect time to get out of debt.
Be Gentle
In our modern, western society many of us push and rush and pile on the tasks and goals. There's nothing wrong with being goal oriented but be sure to have time to slow down and truly enjoy life and loved ones.
Keep it simple, be gentle with yourself, and strive for a life of authentic purpose.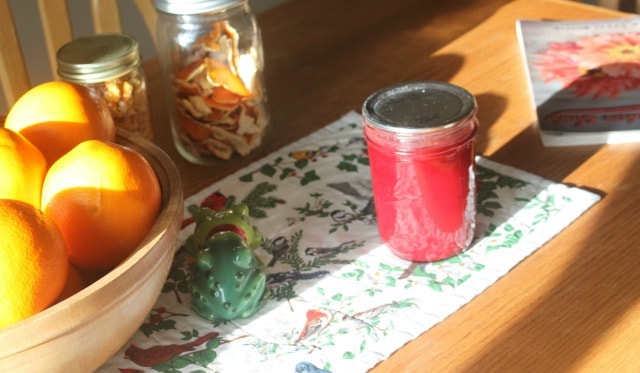 Share & Find Support
Don't keep those goals to yourself. Share them with loved ones and find support. Support can be immediate family, it could be other groups and enthusiasts in your area or online.
I've found that sharing my goals with someone makes them more real and helps me stay accountable. Finding support gives us opportunities to learn from others as well which can often make achieving goals easier.
I'd love to have to join us at A Cozy Gathering, a private forum for like-minded folks to connect.
Reflect Often
The plan is there, be sure to refer to it often. Don't set the goals once and walk away. Use the planner and find some time to reflect, plan, and adjust as necessary. Keep the important things in the forefront of your mind and push the clutter to the back.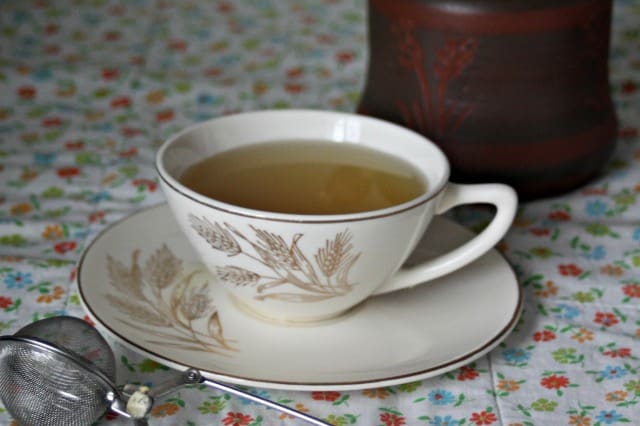 Go Get 'Em
Planning is a wonderful thing but living and actually doing is better. Use the plan as a guideline, not a rule. Go after those goals change things as necessary but make it happen. Remember to focus on family, people first. Keep those personal priorities at the front and center of each day and those goals will be achieved.