Transition from a slow winter season with these best spring books to read and get you moving towards your seasonal and self-reliant goals.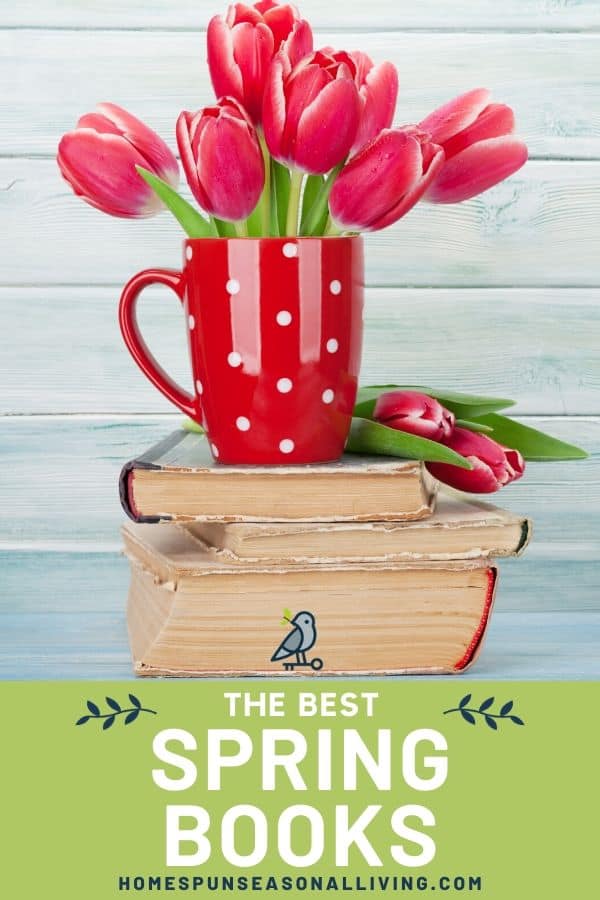 This time of year starts to get busy, I know. This collection of books are more resource and reference guide than tomes to consume for hours by a fire, like winter books would be.
[mailerlite_form form_id=15]
Pick these books up and be inspired to go after all your simple and seasonal living goals this spring and use them as a reference as you build upon your self-reliant goals in the months ahead.
The Best Spring Books to Read in 2020
Consider this a primer and resource that will serve you through spring and beyond. It's a gorgeous book that you'll love just leafing through, which is exactly what we did when it first arrived in our home. Attainable Sustainable just pulls the reader in with simple projects, lovely photographs, and inspiration galore for your simple, self-reliant life.
No matter your spring goals or dreams, this book has you covered. Want to grow a garden or learn new gardening tricks? Covered in the grow section is a ton of information on fruit, vegetables, and more from annuals to perennials. Composting and pollinators are discussed as well.
Want to preserve food? Fermenting, dehydrating, canning are covered. Get crafty by making candles or soap and so much more.
Basic livestock information is also covered if you're wanting to add some animals to your homestead.
You'll get cooking tips and tricks for indoors and outdoors as we move into warmer months.
This is a book, you'll turn to over and over again as you look to deepen or expand your skills.
Remember don't make it all or nothing, tackle a little bit at a time until you gain proficiency before trying to add something new.
I have always been a big believer that connecting to nature and making it part of our daily lives is more about noticing how it surrounds us rather than finding some remote place to blow our socks off.
This lovely book drives home that fact chapter after chapter. It reminds that nature not only centers us in ourselves but connects us to the world and people around us in beautiful ways if we just know where to look.
The author is a natural storyteller and the book is a bunch of lovely stories woven together in a way that makes it read fast while also imparting a ton of natural wisdom.
Spring is this amazing time of transition. We're moving away from long, slow cooked & heavy meals to lighter, fresher, and raw meals. But there's plenty of overlap here too. And, 'From the Oven to the Table' has great ideas to inspire you on.
With recipes that take advantage of plenty of seasonal ingredients, you'll be cooking up tasty meals easily. Spring recipes include: roasted radishes with honey mint & preserved lemon, roasted asparagus with ricotta & pecorino cheese, toad in the hole with scallions & cheddar cheese, and so much more.
It's a lovely book that will inspire you in the spring and beyond.