We needed some sweet treats for a potluck recently and these Chicory Chocolate Cupcakes with Chicory Cream Cheese Frosting were an absolute hit. If you didn't mention that there was chicory in them, no one would know but it is undeniable that the roasted chicory adds a depth of flavor to basic chocolate cupcakes that bring it up a notch or two and turn them from something relatively casual to something quite spectacular.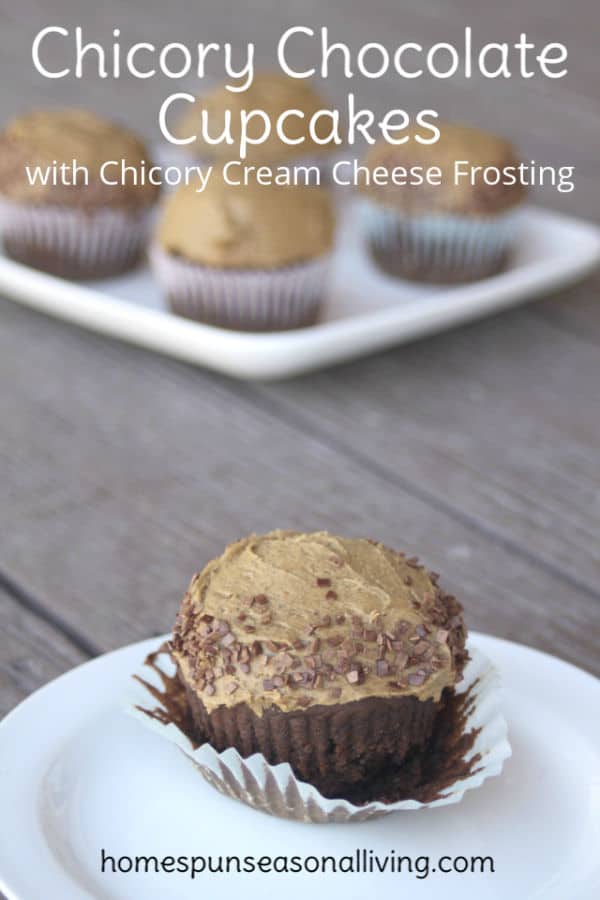 Roasted chicory has a flavor that is similar to coffee, which automatically makes it a favored flavor in my house but it has so many different properties and uses. I've recently started experimenting with chicory in baking rather than simply using it as a coffee substitute. The slight bitterness of the roasted chicory combines delightfully with chocolate.
Chicory has numerous health benefits and is full of natural, healthy fiber. Granted this cupcake recipe is intended to be a celebration recipe, not health food, it's still nice to know that all those ingredients in the pantry can provide some double duty. Keep chicory around for its health benefits but also, remember it can easily and tastily be used in those birthday cakes and other goodies too.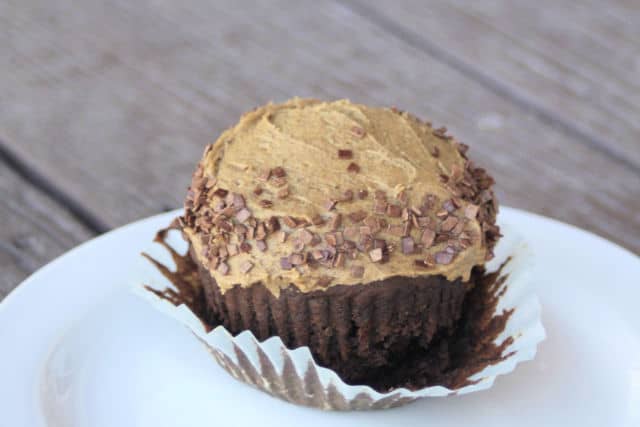 Roasted chicory can probably be found in your local health food store, to use it in baking you want it ground into a flour consistency. Sometimes that fine grind can be tough to find in small towns, I get my roasted chicory flour from Chicory USA – that's not an affiliate link, nor are they paying me for this post – I simply like their product and want to spread the word.
Yield: 12 Cupcakes
Chicory Chocolate Cupcakes with Chicory Cream Cheese Frosting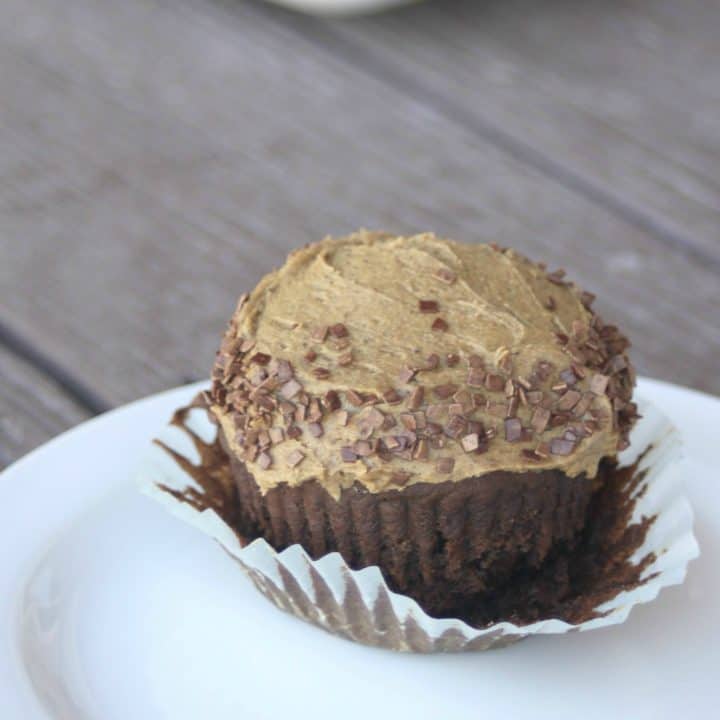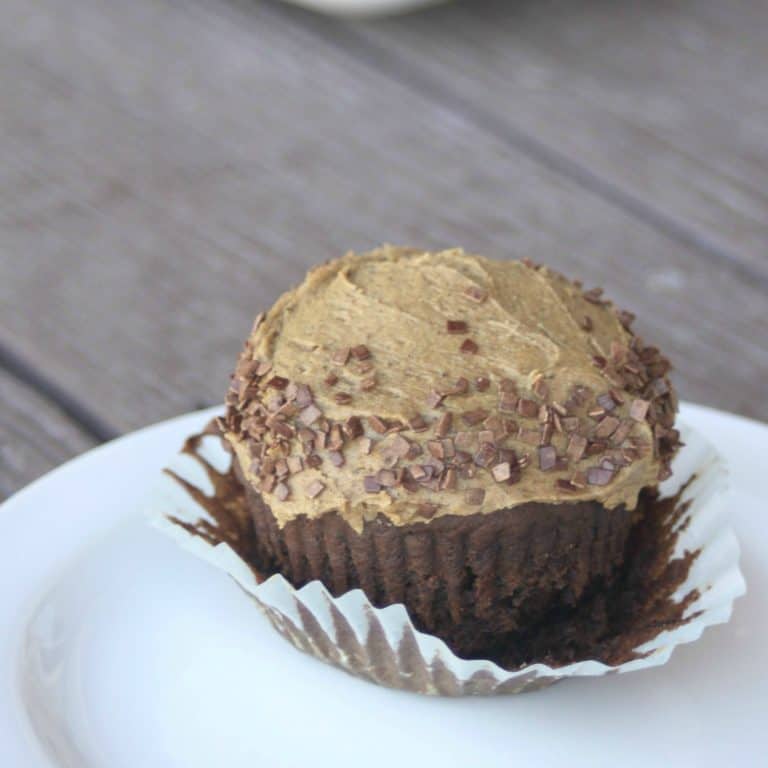 Turn basic cupcakes into something special, with these easy to make chicory chocolate cupcakes with chicory cream cheese frosting.
Ingredients
Chicory Chocolate Cupcakes
1 ½ Cups All Purpose Flour
¼ Cup Roasted Chicory Flour
¼ Cup Cocoa Powder
1 teaspoon Baking Powder
1 teaspoon Baking Soda
⅔ Cup Milk
⅓ Cup Maple Syrup
1 Egg
¼ Cup Butter, melted
1 teaspoon Vanilla Extract
Chicory Cream Cheese Frosting
¼ Cup Butter, softened
4 ounces Cream Cheese, softened
1 teaspoon Vanilla Extract
2 Tablespoons Roasted Chicory Flour
3 Cups Powdered Sugar
Instructions
Cupcakes
Preheat oven to 400 degrees. Line a muffin tin with paper cupcake liners
In a large bowl, whisk together the flour, chicory flour, cocoa powder, baking powder, and baking soda. Set aside.
In a small bowl, whisk together the egg, melted butter, milk, maple syrup, and vanilla extract.
Pour the wet ingredients into the dry and mix until thoroughly incorporated.
Divide the batter evenly among 12 cupcakes.
Bake in preheated oven for 20 minutes, until inserted toothpick comes out clean.
Cool on wire racks.
Make the Frosting
Cream together the butter and cream cheese until fluffy.
Add the vanilla extract and chicory flour and mix well.
Add the powdered sugar and beat until desired consistency is reached.
Add 1 Tablespoon of milk at a time for a thinner consistency if desired.
Frost cooled cupcakes.