I had all these amazing, tasty raspberries. I made Raspberry Cherry Conserve, froze a bunch for winter, and we ate copious amounts by the handful. All of those uses were perfect and delicious, but I really had the urge to combine them with chocolate and into some kind of baked treat. That desire is how these yummy Chocolate Raspberry Coconut Macaroons were born. Not only are they delicious but they're also gluten-free, vegan and refined sugar-free. Enjoy them without guilt and feel free to share them with friends.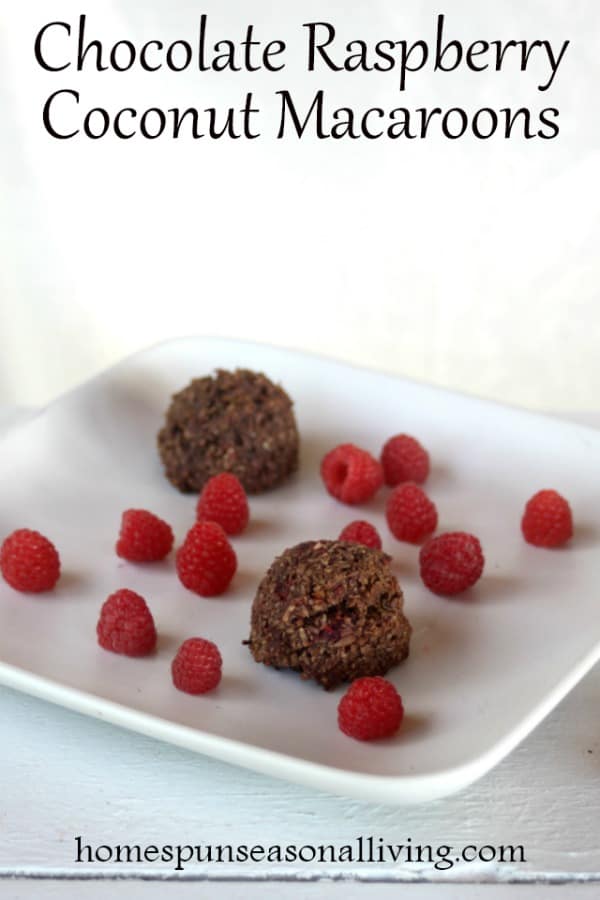 Chocolate Raspberry Coconut Macaroons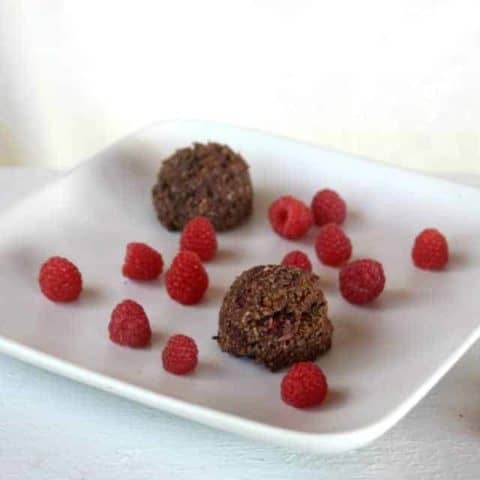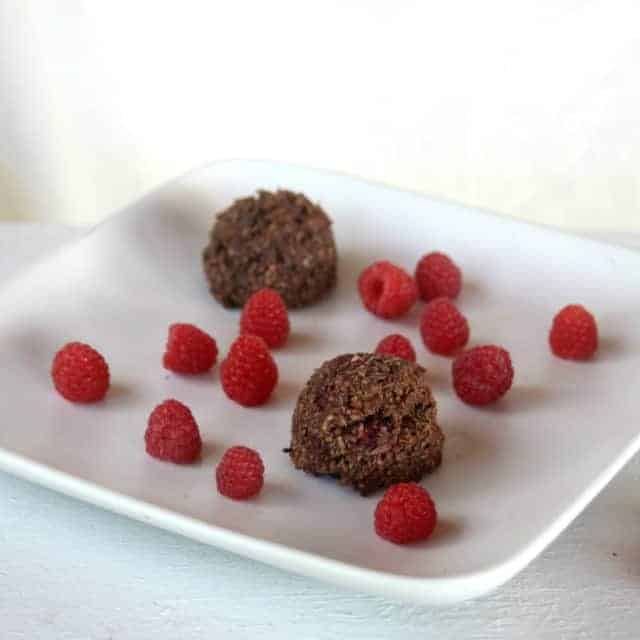 A gluten-free, vegan, and refined sugar-free cookie Chocolate Raspberry Coconut Macaroons make the most of summer's sweet raspberries.
Ingredients
1 ½ Cups Shredded, Unsweetened Coconut
½ Cup Almond Meal
¼ Cup Tapioca Starch
¼ Cup Cocoa Powder
¼ teaspoon Salt
⅓ Cup Maple Syrup
¼ Cup Coconut Milk
1 Cup Raspberries
Instructions
Preheat oven to 350 degrees.
Stir together the coconut, almond meal, tapioca starch, cocoa powder, and salt.
Whisk together the milk and maple syrup until thoroughly combined.
Pour the wet ingredients into the dry and stir until almost completely combined.
Add the raspberries and mix well, mashing the berries is just fine.
Drop the dough onto cookie sheets. A cookie scoop, melon baller, or small ice cream scoop is perfect here.
Bake in the preheated oven 20 to 25 minutes, until the edges begin to brown and the cookies are set. Cool on wire racks.