Iced tea is a rather standard summer drink. Many afternoons seem to be spent with tall glasses full of ice and that dark brew on porches, stoops, and picnic blankets. It's refreshing to be sure, but it can be so much more.
Homemade iced tea can be healing, ritualistic, communal, nourishing, and yes refreshing. This is the guide for people who love iced tea, and want to explore more of what can be done with it.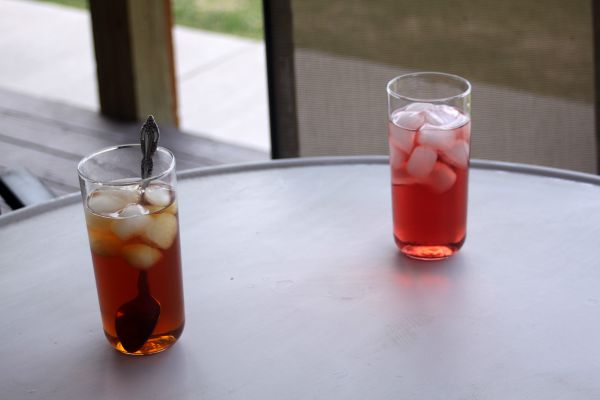 In this 12 page, Fiercely D.I.Y. Guide to Homemade Iced Tea, you'll learn how to:
Brew tea with the sun and with boiling water
Make a huge batch of tea concentrate to freeze for later batches
Take advantage of homegrown (or dried herbs) for flavorful and medicinal teas
Use tree leaves for tasty tea
& much more
With this guide, you can explore iced tea options you'll probably never find in your local grocery.
The guide and accompanying printable reference chart will help you use common weeds like dandelion and clover as well as traditional herbs like mint and lemon balm for delicious teas that also help relieve common conditions such as indigestion, hot flashes, insomnia, and more.
You'll learn how to create a routine that allows for delicious teas to help a mind relax after a long day and how to create big pots of tea to connect with friends and family in a calming and nourishing environment.
Nothing artificial here – in ingredients or heart.
Let this book guide you to a world of tasty teas that focus on seasonal, local flavors that allow you to connect with rest and with your family and friends.
Download it today for $3 and receive a free printable herbal tea reference chart.
This chart lists various common ailments (coughs, indigestion, etc.) and gives suggestions for herbal teas for relief. Put that printable on your fridge and refer to it the next time you make a batch of tea (hot or iced) to help heal what ails you.