Have some berries from the summer garden or from your forest foraging adventures hanging out in the freezer? Need a way to use them besides a smoothie or pancakes? Learn how to make berry infused vinegar from frozen berries to dress up salads, sandwiches and more. It's simple process and a tasty, new way to use up some of those beautiful berries put up during the abundance of summer.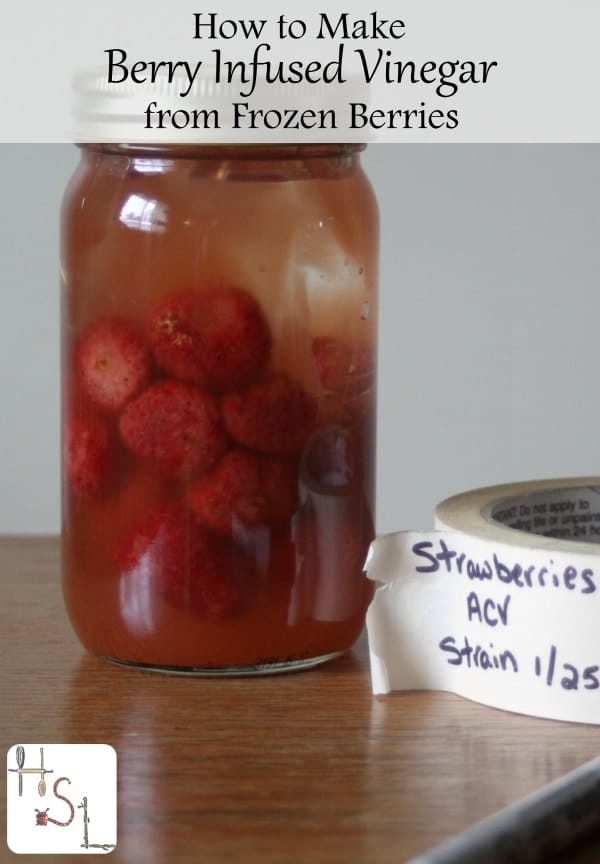 Step 1: Thaw Berries
Take the berries out of the freezer and let them thaw completely. Do this in a colander or fine mesh strainer in the sink so the extra water can drain off. No extra water in the vinegar is needed. Pull out enough berries to fill pint sized jar half full of thawed berries. Once completely thawed, put the berries into a clean glass jar.
Step 2: Add Vinegar
Fill the jar, leaving 1 inch of headspace with the desired vinegar. Use any on hand here, champagne and white wine vinegar is especially nice with most berries but apple cider vinegar, balsamic, and other will work just fine.
Step 3: Keep Berries Submerged
Make sure those berries stay submerged in the vinegar. Weight them down with a plastic bag filled with water or pie weights or use fermentation weights. Put the lid on the jar and stick it in a cupboard for 2 weeks.
Step 4: Strain
After 2 weeks, longer is okay, strain the berries from the vinegar. Eat the berries with a little sugar over sweet biscuits or ice cream, if desired. Bottle the strained vinegar into a clean jar and use as normal.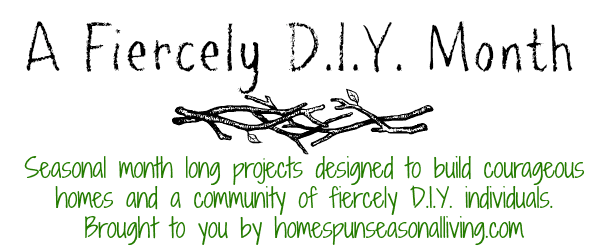 Your Turn:
During the month of March try your hand at making berry infused vinegar. If you've done it before, join the conversation (either here in the comments or over at the Facebook group) and tell us about your methods. If you've never done it before, now's your chance to give it a try and let us know how it turned it out. Don't forget to tag your public social media posts with #fiercelydiy so we can all find each other and see how everyone's projects are working out.
[sc:Useadsenselarge ]