We are physically active people here on our homestead. There is the homesteading life in and of itself – gardening, chopping wood, cleaning, preserving, etc. and there is the exercise we do to keep our bodies healthy – we lift weights at the gym to beat back symptoms of arthritis, we walk every day, and I run long distances too. All that physical activity requires healthy and tasty food, it also requires protein for us. Tasty and easy are important and these Mocha Protein Muffins fit the bill just perfectly.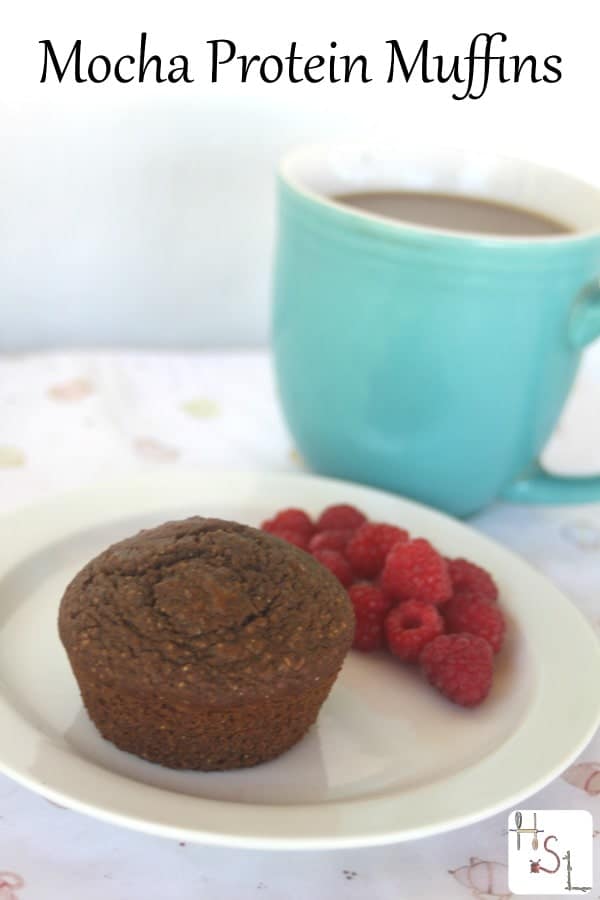 I've been considering protein powders for a little while now, mostly as a post-long run snack. Honestly, I couldn't find one that I could truly embrace – they're often full of ingredients I'm not sure I fully understand even if the claims are 'natural.' Enter Bob's Red Mill. I've been a fan of Bob's products for years and when they sent me samples of their new protein powders I couldn't wait to give them a try. These powders are made from plant-based ingredients, have fiber, omega-3s, and probiotics. They taste great directly in smoothies, and as it turns out, make great muffins too.
These mocha protein muffins make a filling and sustaining breakfast and in my experience a great snack after some seriously hard work in the garden. I used a mix of chocolate and chai protein powders here because I like the combination of spice, chocolate, and coffee, however; use all chocolate if the chai isn't your thing. In fact, substitute any protein powder flavor you would prefer and use milk instead of coffee if coffee isn't a preferred flavor in your house. They whip up easily and freeze delightfully so don't be afraid to bake up a double or triple batch.
[yumprint-recipe id='133′]