Brittle nails are a common problem and while it can be caused by things like prescription medications, vitamin deficiencies, and medical conditions like lupus, the culprit is often a simple lack of moisture. There many products available on the market to help treat brittle nails but since we're all about living Fiercely D.I.Y. around here, I made my own moisturizing nail cream and you can too!
I used lemon essential oil because it is one of several that is good for nails, other good choices include lavender and grapefruit. Use more or less essential oil to increase or decrease the scent according to personal tastes.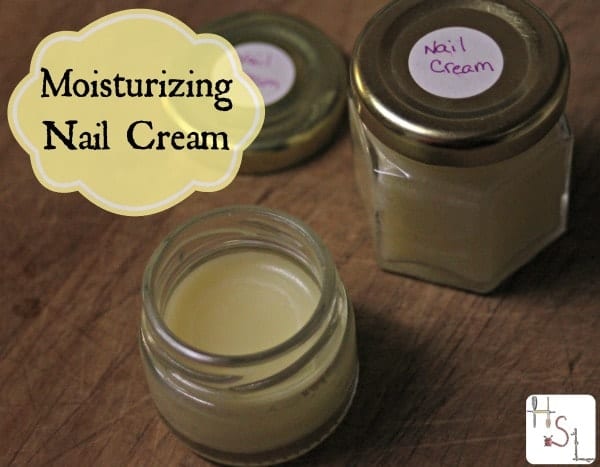 This moisturizing nail cream whips up in a hurry and if you're already making your own lip balm or lotion bars, the necessary ingredients are probably on hand. In fact, this recipe is dangerously similar to a lip balm so feel free to wipe the excess of the fingers onto the lips. It makes a great gift too, so don't be shy in making up big batches and putting it in tins for the folks on your gift list.
Don't be shy about putting this cream on those dry cuticles either, it'll help with that too.
[yumprint-recipe id='69']
[sc:Useadsenselarge ]
As always, please seek advice from a trained medical professional, I am not one and this advice is based on my own experience and not meant to treat or cure any illness.