Once a month, I'm featuring inspiring and encouraging interviews with other do-it-yourselfers. The interviews remind us to follow our passions and ignore things that aren't priorities all while giving us tips and resources for our own fiercely D.I.Y lifestyles. This month Rachel from Grow a Good Life tells us about her fiercely D.I.Y. life.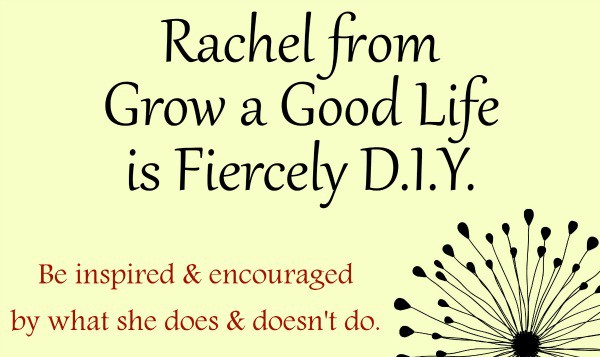 1) What's your favorite DIY project or hobby? Why? What about that gives you the most satisfaction / joy?
My favorite hobby hands down has to be gardening. I love almost every aspect of it from seed organizing, to planning the garden layout, puttering in the garden, the harvest, and preserving all that garden goodness to feed us. I am not a fan of weeding, but enjoy the sense of accomplishment when I clean up a bed. There is such a rewarding feeling to producing your own food.
2) What's the DIY project you don't do or practice? Why? What is it about that project that makes you not want to do it or doesn't provide satisfaction / joy? Assuming it's something you need or use in your daily what do you do instead?
The number one DIY project that I don't practice and wish I did is sewing. I have learned basic sewing, and I am able to mend things. However, I don't seem to have the patients to do all the fussy detail work that is involved with creating most projects from scratch. Maybe it is something that I will improve on as I age? Until then, I rely on store bought items or craft shows.
3) What's best bit of DIY advice you've been given? Or the best tip you'd give someone else?
Try not to be intimidated by what you don't know. Do some research online or reach out to one of your resourceful friends and ask how you can learn how to accomplish a project, recipe, or learn a hobby. Most people are generous with their knowledge.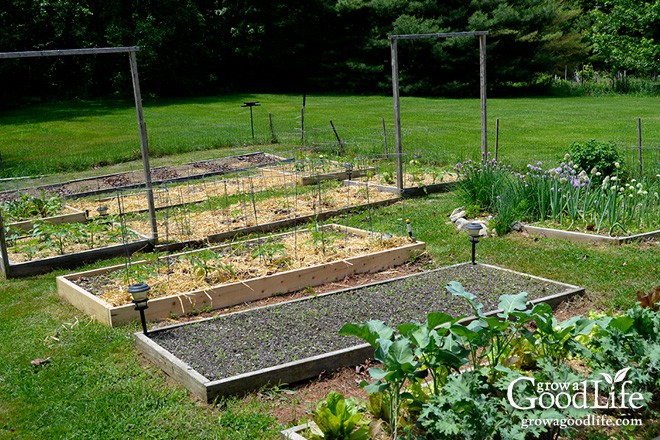 4) What is your most trusted DIY resource? For example, a book or website, podcast, etc. And why?
I rely heavily on the internet to research projects. This began with using gardening forums for information, then I found myself blogging and involved with a wonderful blogging community that shared creative ideas, inspiration, and old time gardening wisdom. We also explored many gardening methods together, including square foot gardening, vertical gardening, self-watering planters, and potato towers. It is fun to experiment and share our progress and findings. We also share knowledge of different crops that work well and often stimulate each other to branch out and try different varieties in our own gardens.
5) Tell us about yourself.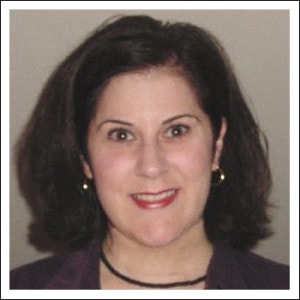 I am a self-employed graphic designer and blogger at Grow a Good Life.
Grow a Good Life documents our journey to live a more self-sufficient life. Along the way, I write about our experiences growing our own food, keeping backyard chickens, preserving the harvest, and living a simple life in rural Maine. I hope to encourage everyone to Grow a Good Life and lead a fulfilling lifestyle of self-sufficiency, control over the foods they eat, and the overall quality of life that they live.
[sc:Useadsenselarge ]