The spring season offers us numerous opportunities to make and can homemade preserves. It's a great time to refill the pantry after a winter of draining it. This is also a season in which the earth offers us great produce for sweet and easy to make preserves.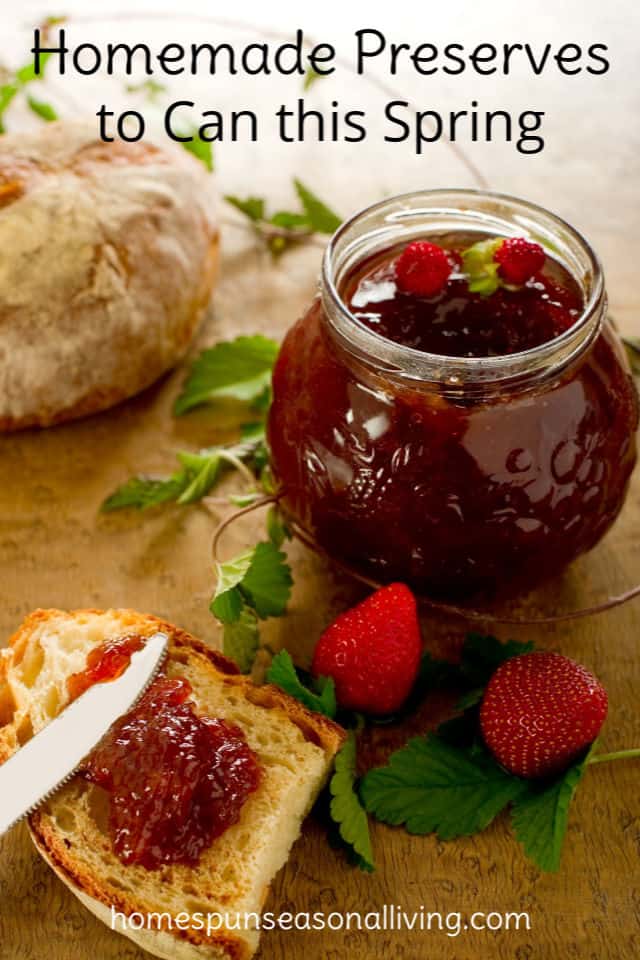 Strawberry Preserves
Fresh strawberries are always a delight. Eat your body weight in them fresh, gorge until you look like a berry then preserve some for winter eating:
[grwebform url="https://app.getresponse.com/view_webform_v2.js?u=BsyZQ&webforms_id=14871504″ css="on" center="off" center_margin="200″/]
Strawberry Sunshine Jam – This recipe calls for letting the liquid evaporate in the sun for a couple of days for a bright flavor.
Honey-Sweetened Strawberry Vanilla Jam – I make this every single year. It's become a requested gift among family and friends.
Strawberry Rhubarb Balsamic Jam – Strawberry rhubarb is a classic combination, but the addition of balsamic vinegar elevates it to something almost gourmet.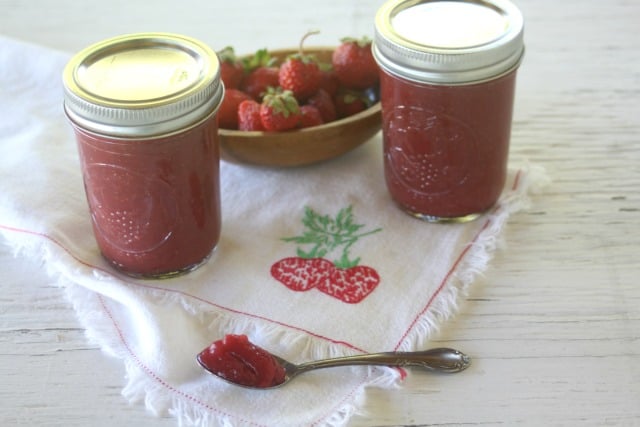 Strawberry Maple Jam – This recipe purees the berries for a smooth texture and its all sweetened with just a touch of maple syrup.
Strawberry Pie Filling – Have winter pies in a hurry that remind you of spring with some homemade pie filling.
Flower Preserves
After a long, perhaps snow-covered winter, the sight of spring flowers can bring a smile and warmth to a heart. Many of those spring flowers are also completely edible. They make for delicious salads, soups, and incredibly unique preserves:
Violet Jelly – Who needs food coloring, when the colors of nature are this vibrant?
Forsythia Dandelion Jelly – Sunshine itself in a jar.
Lilac Jelly – Those fragrant beauties are edible and make for great gifts later.
Herbal Preserves
Herbs are some of the first harvests from our gardens in the spring. They flavor meals, serve as medicine, and fill many a teacup all year long. Herbs also make delicious and unusual jellies:
Lemon Balm Honey Jelly – A prolific herb, lemon balm gives us many harvests each year. Save some in a jar for winter eating and gift giving.
Mint Jelly – It does indeed go great with lamb but it also goes well with cream cheese and crackers.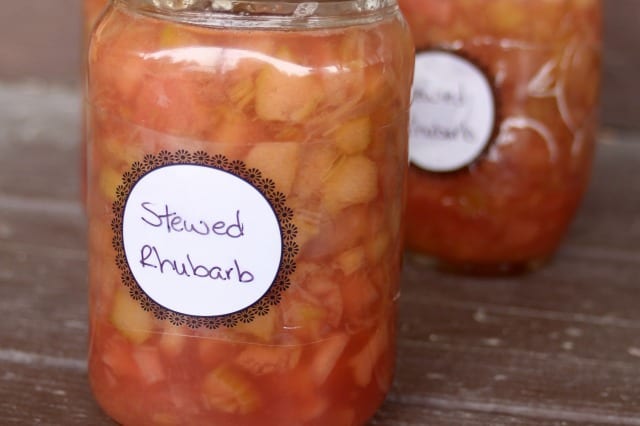 Rhubarb Preserves
For us northern gardeners, rhubarb is often the first produce harvest from the garden. It's tart and delicious and one of the easiest preserves in any season to make.
Stewed Rhubarb – This easy preserve to make is versatile in the pantry for crisps, dumplings, a sweet topping, and more.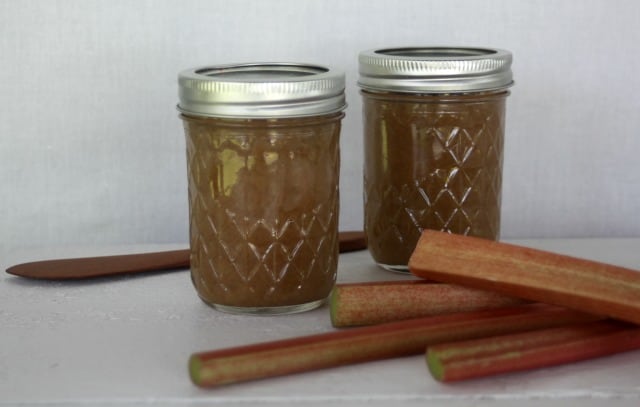 Rhubarb Butter – Cook that rhubarb down into a thick spiced spread for something a little different.
Rhubarb Hard Cider Jam – Use hard cider to infuse a rhubarb jam with a delightfully different flavor.
Be sure to put up some of the spring season by making your own homemade preserves. Use these recipes a starting point and let inspiration and what's locally available guide you further.
Get more jam and jelly making tips in my Fiercely DIY Guide to Jams!