The spring season offers us numerous opportunities to make and can homemade preserves. It's a great time to refill the pantry after a winter of draining it. This is also a season in which the earth offers us great produce for sweet and easy to make preserves.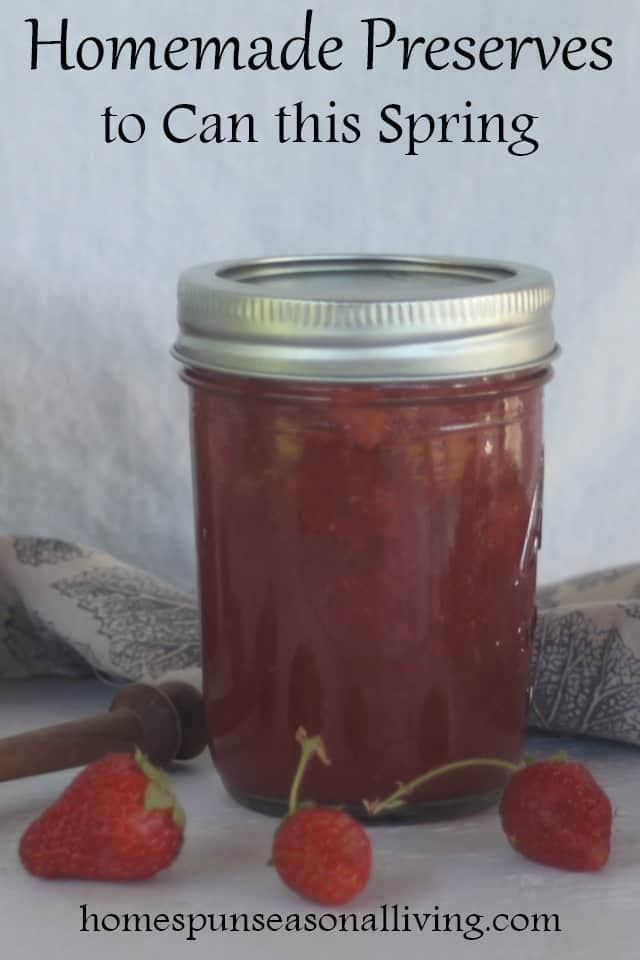 Strawberry Preserves
Fresh strawberries are always a delight. Eat your body weight in them fresh, gorge until you look like a berry then preserve some for winter eating: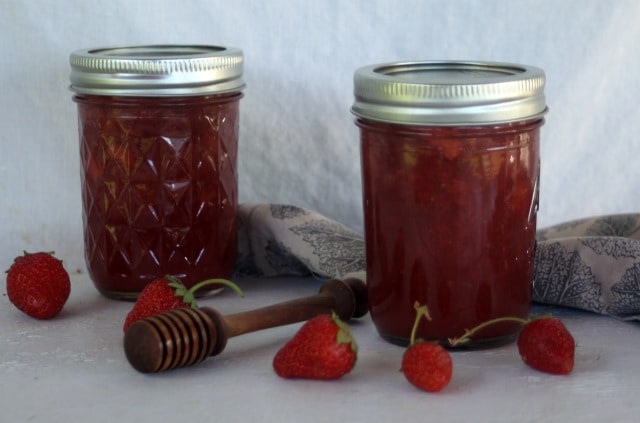 Flower Preserves
After a long, perhaps snow-covered winter, the sight of spring flowers can bring a smile and warmth to a heart. Many of those spring flowers are also completely edible. They make for delicious salads, soups, and incredibly unique preserves:
Herbal Preserves
Herbs are some of the first harvests from our gardens in the spring. They flavor meals, serve as medicine, and fill many a teacup all year long. Herbs also make delicious and unusual jellies:
Rhubarb Preserves
For us northern gardeners, rhubarb is often the first produce harvest from the garden. It's tart and delicious and one of the easiest preserves in any season to make.
Be sure to put up some of the spring season by making your own homemade preserves. Use these recipes a starting point and let inspiration and what's locally available guide you further.
Get more jam and jelly making tips in my Fiercely DIY Guide to Jams!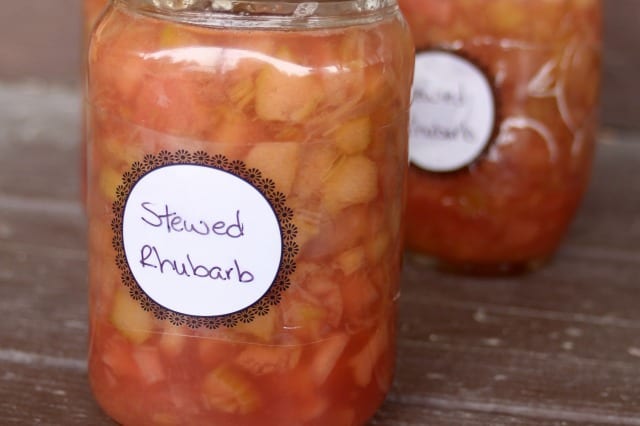 Disclaimer: I may receive compensation for products mentioned in this post. All opinions expressed are my own. I am not a doctor, always seek trained medical advice. No statements should be considered approved by the FDA or as a diagnosis or treatment for any illness. See my Full Disclaimer Here.