As much as I love a good pie, summer cakes can be just as delightful and rewarding for dessert.
There's something wonderful and simple about a cake full of fresh summer fruits. Summer cakes are also generally simple cakes. These are things where fruit is the star and the fancier decorating or frostings can be saved for other seasons.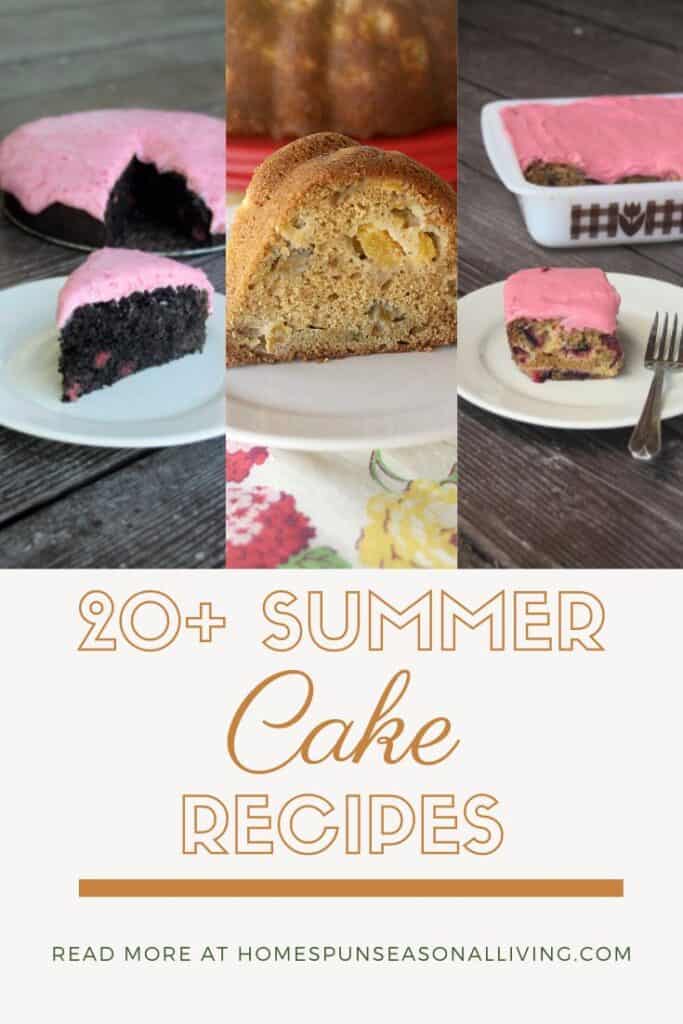 A summer cake is a celebration of not only the natural season but of the abundance of flavor and fruit from the earth. Use these recipes for inspiration and remember that many fruits can easily be substituted for one another.
Like the cherry recipe in general but aren't a fan of cherries? Substitute berries instead. Most importantly use that fruit up and share it with family and friends this summer season.
Baking in the Summer Months
Turning the oven on to do some baking on a hot day is the last thing many of us want to do. The idea of making the house even hotter never feels wise or good even if we get delicious homemade cake in the end.
Choose to bake in the cooler mornings rather than midday. Choose cloudy or rainy days to turn on the oven. Work with mother nature and the temperatures not against.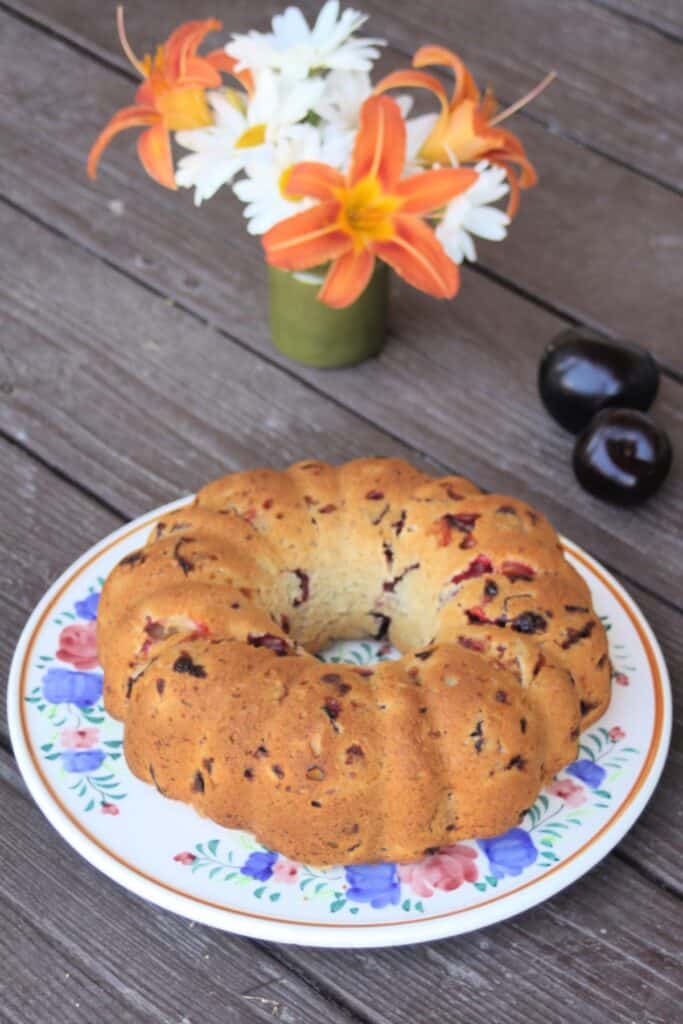 The great thing about this collection of easy summer desserts is that it allows you to try different recipes based on the abundance of seasonal fruits throughout the summer so that you can pick the cooler days to bake.
How to Serve
A slice of cake is a complete dessert. One can never go wrong by simply serving it that way alongside some kind of tasty drink hot or cold. Iced tea or coffee in summer is, of course, ideal.
Do pay attention to the heat and keep things with cream cheese frosting refrigerated, etc. Make sure to watch any frosting at an outdoor picnic – they will all melt quickly.
Homemade is heart-made! Check out 60 fresh ideas for gifts from the kitchen to honor every occasion. Sharing is caring!
Some of the following recipes, skip frosting making them a better option for super hot days and parties – top those slices with whipped cream just before serving.
A scoop of ice cream is always welcome on a hot summer day and even more so when it's on a slice of any of the following great cake recipes.
Summer Cake Recipes
Make the most of summer fruits and vegetables with this collection of summer cake recipes sure to please most every sweet tooth!