I have this jar of dried cherry tomatoes in the pantry. A jar of homegrown white currant cherry tomatoes that I sliced in half and dried in my dehydrator last fall when the cherry tomatoes were more than a little abundant. I pulled that jar out over the weekend, hungry for some homegrown tomatoes and wanting something savory and light. Savory muffins seemed like a good way to go, something light made gluten-free with coconut flour and a bit of cornmeal for crunch. These Sun Dried Tomato & Chive Muffins are tasty alongside a fresh and crispy salad and no doubt would go equally well with a bowl of homemade soup.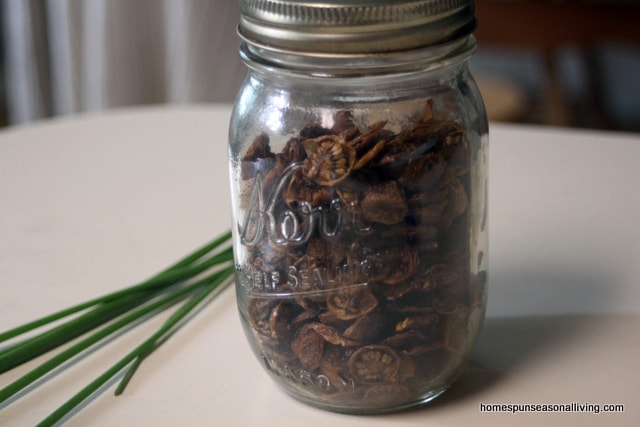 I'm calling them sun dried but by my own admission used tomatoes dried in a dehydrator and they were mighty tasty. If you happen to have or buy actual sun dried tomatoes, they would of course work and taste wonderfully.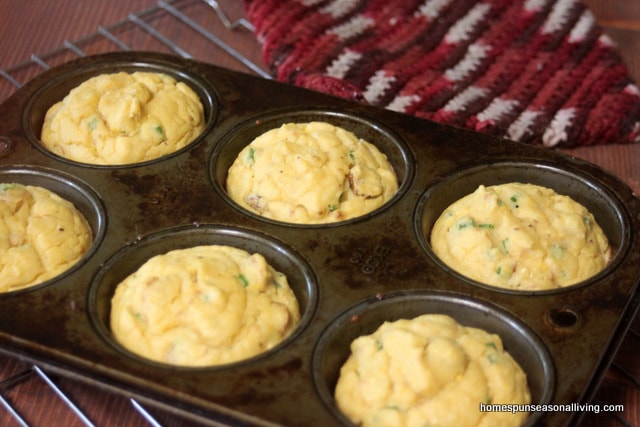 These muffins are light and moist with just a hint of natural tomato sweetness, while being completely infused with fresh garden flavor. I liked the bit of crunch from the cornmeal but if that's not your thing, you could probably add another Tablespoon or two of coconut flour and have great results.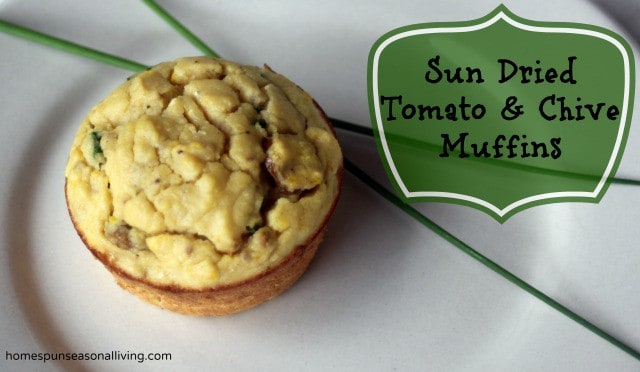 [yumprint-recipe id='20'] If you're wondering how to make your own 'sun' dried tomatoes, Homestead Lady has a great tutorial.
—
Are you looking to get in touch with the natural seasonal rhythms? My Summer Homespun Living 4-Week e-course is designed to help you do just that. It's a low-key but active class designed to give you inspiration and encouragement in finding your own Homespun Seasonal Living path. Registration is now open for the session beginning June 23rd.