The internet is an amazing, wonderful place. There's so much knowledge shared in this modern, online world. I'm, obviously, an avid user myself. However, I will say that I turn to trusted books and first and foremost. When doing research or looking to expand my skills I look to books. I hit my personal library first even before doing a Google search. I know I'm not alone in that, either. If you're looking for the best homesteading books to give this holiday season or books to grow your own skills in the new year, here are some good places to start.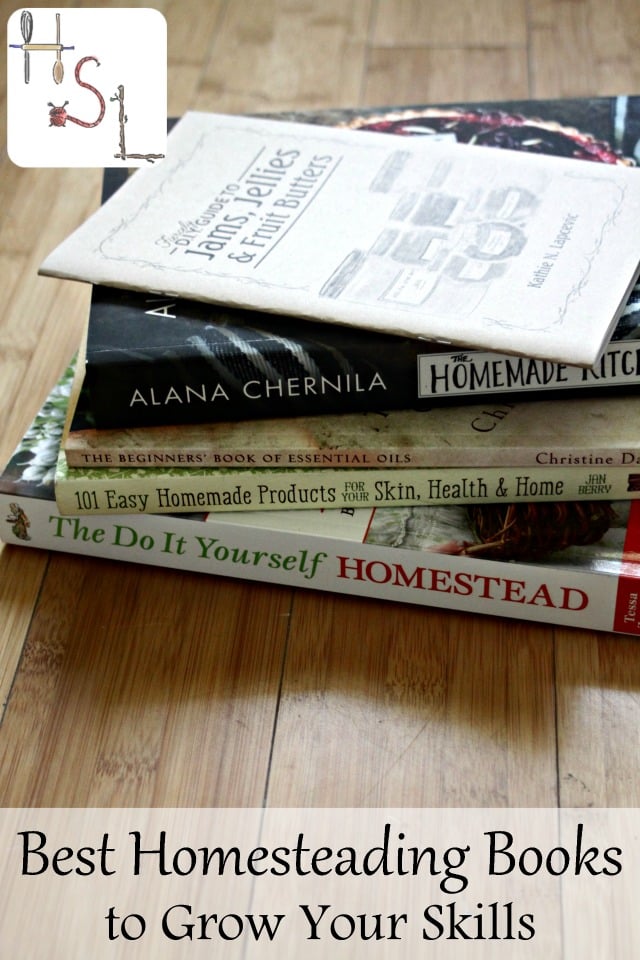 General Homesteading Books
The Do It Yourself Homestead by Tessa Zundel – This tome will help everyone from the complete novice to the more experienced homesteader with projects, knowledge, and tips to build your self-sufficient lifestyle. Divided into sections that cover every aspect of the homestead you'll find inspiration to cook from scratch, raise livestock, keep a garden, raise a family, and more. Each section is further divided into different levels of experience. Go through the book once a novice, again when ready to build on those novice skills, and again and again. You'll learn everything from fermentation to off-grid cooking. The book provides opportunities to gain experience with tasks to get rid of debt and run an actual homesteading business. This is the resource that we all need on our bookshelves and the one we should give to friends and family who have been bitten by the homesteading bug.
The Fiercely DIY Guide to Seasonal Living – My workbook is divided into 12 weekly lessons to help anyone get better connected to the natural rhythms of the earth. You'll learn how to easily to connect the earth's seasons through nature walks, eating seasonal foods, getting creative and much more. This book will guide you gently into seasonal living and inspire deeper connections without living in a tent or otherwise eschewing modern life. The tasks, recipes, and ideas take into account modern busy lives and can all be fit into the tight schedule.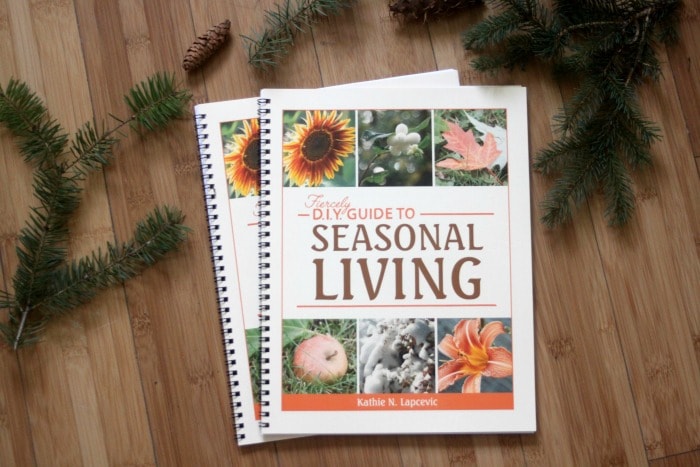 Cookbooks
The Homemade Kitchen by Alana Chernila – This is part cookbook, part loving and encouraging self-help book. There are amazing recipes that will inspire cooks used to cooking from scratch while the ingredients and instructions can easily be followed by beginners. The essays will encourage folks just beginning while reminding more experienced folks why they started cooking and to be gentle with themselves. You will leave the pages of this boom encouraged and educated on how to have that homemade kitchen.
Cake Stand : Fresh From the Market Farmstead Cakes by Quinn Veon – Once the garden starts producing in abundance it's nice to have new and fun ways to use it. Cake Stand gives the home baker ways to use up all those homegrown fruits and vegetables (yes vegetables) in tasty from scratch cakes that look fancy but are completely doable for the home cook whether beginner or advanced. These great desserts while also allowing us to share the garden in birthday and other celebration cakes.
The Fiercely D.I.Y. Guide to Jams, Jellies, and Fruit Butters – My handy booklet gives you new recipes and plenty of ideas to make and give fruit spreads from homegrown and foraged produce. Easy ideas for the novice canner and fresh inspiration for the experienced.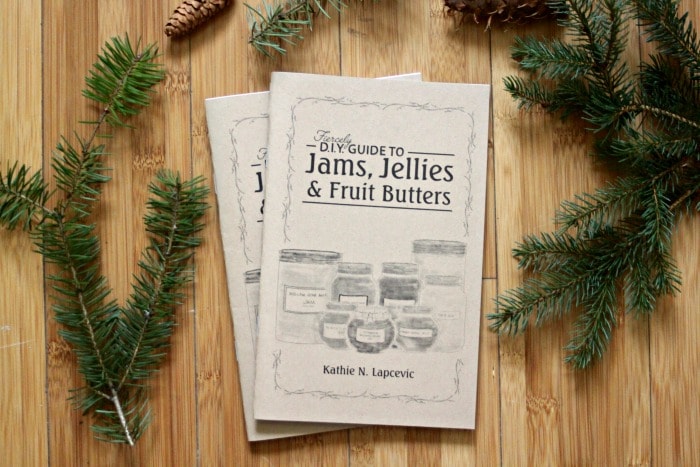 D.I.Y. Project Guides
The Beginners' Book of Essential Oils: Learning to use your first 10 oils with confidence by Christine J. Dalziel – Don't let the title fool you, this book will teach and inspire the beginner and experienced essential oil user alike.Rather than trying to cover everything under the sun, the author takes us on a complete journey of 10 essential oils. Use of each oil is covered before delving into more practical applications, recipes, and tutorials for everything from body care to cleaning products. This book will help you use those essential oils for more than just the diffuser.
101 Easy Homemade Products for Your Skin, Health & Home by Jan Berry – All those homegrown herbs and flowers that fill our yards can also fill our personal care products, medicine cabinets, and cleaning supplies. This book gives gardeners and foragers new and practical ways to use the harvests and the shelves of dried items I put up each year. The book is full of practical advice and detailed recipes. Projects include everything needed to wash and soften skin, ways to make baths more luxurious, herbal home remedy needs, solutions for homemaking, and even a section on taking care of those pets naturally.
As we get close to the new year consider growing your library and skills with these fun and practical books.