Pesto can be made from any number of fresh herbs, greens, nuts, seeds, and more. Rather than get stuck in a rut, use this endlessly adaptable pesto recipe to make the most of those fresh herbs and greens this spring.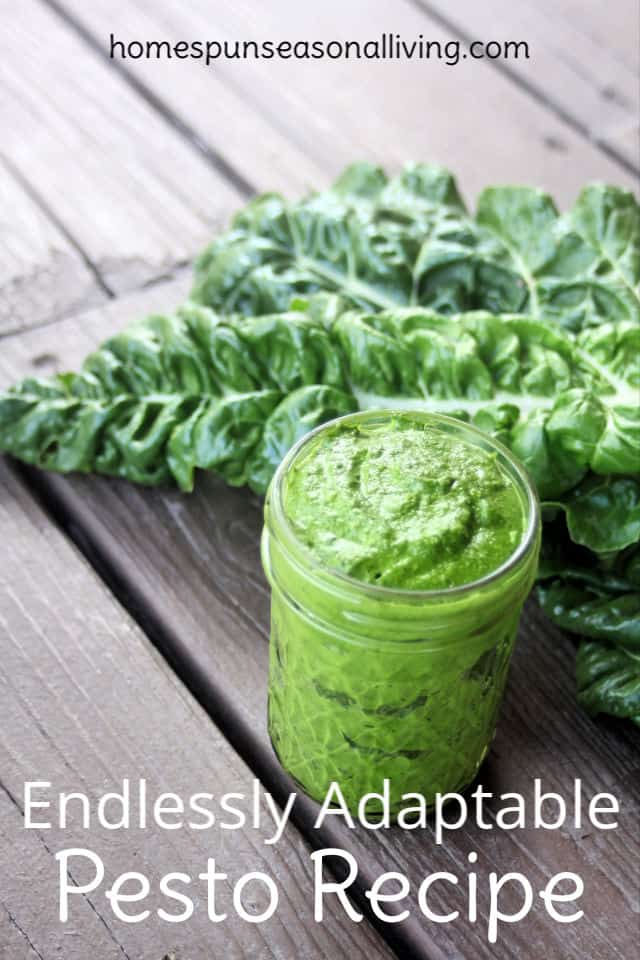 Pesto is most commonly associated with basil and pine nuts. Indeed that's an amazing combination worth eating, however pesto comes in numerous flavors and while it might seem mysterious – it's not.
The Herbs
Use any fresh herbs or combination that might be on hand and fresh. It's also more than okay to use a mixture of greens and herbs. Think arugula and basil or kale and mint or spinach, oregano, and thyme – truly any combination that sounds delicious to you and is fresh and available.
This a great place to maximize homegrown harvests, by using garden bits that might be overwhelming or otherwise wasted. Think weeds, like dandelion, or the greens from radishes and other plants.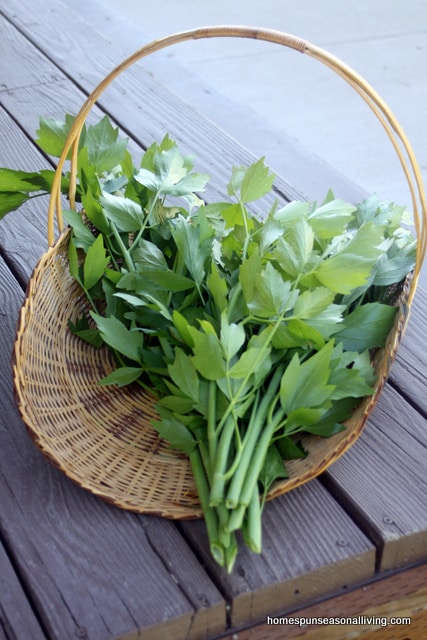 The Nuts
Traditional pesto uses pine nuts, which tend to cost 2 arms and a leg these days. If you have a good, frugal source by all means use it. If pine nuts are a little much for your personal budget, feel free to substitute any nut that is more affordable.
Seeds can also be used with stellar results – sunflower, pumpkin, even sesame. Even if the budget can afford pine nuts, switch up the nuts now and then for a different flavor that might even be tastier.
Preserving Pesto
Pesto should not be canned, However, pesto can be preserved through several different freezing methods.
Simply put the pesto into freezer containers, leaving 1″ headspace and freeze. Or freeze into ice cube trays.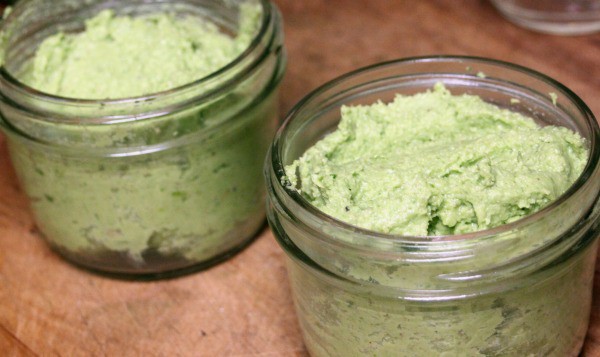 Simply thaw and use as desired all winter long. Check out this great idea for making pesto right in the jar and freezing it in small batches.
How to Use Pesto
Pesto is, of course, amazing on pasta but it's also incredible mixed in with rice, slathered on meat and baked, mixed into soups and much more. Get creative and mix into most any grain or cooked vegetable for a kick of flavor. Try slathering in on bread for a tasty spread or using it instead of tomato sauce on pizza.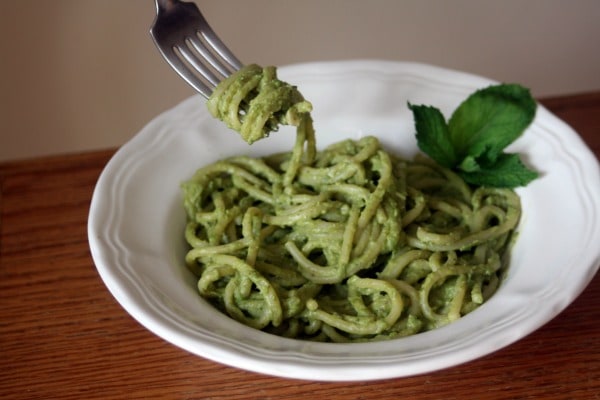 Give boiled potatoes a kick by adding pesto.
A grilled cheese with pesto, broccoli, and mushrooms is sure to be a hit.
Bake eggs in pesto for a flavorful breakfast.
Roll the pesto with some cheese into bread rolls for an amazing side dish.
Add pesto with greens and grains for a filling, delicious salad.
Yield: Approximately 1 Cup
The Endlessly Adaptable Pesto Recipe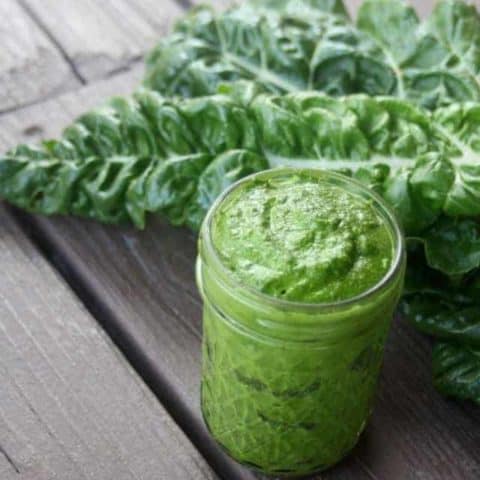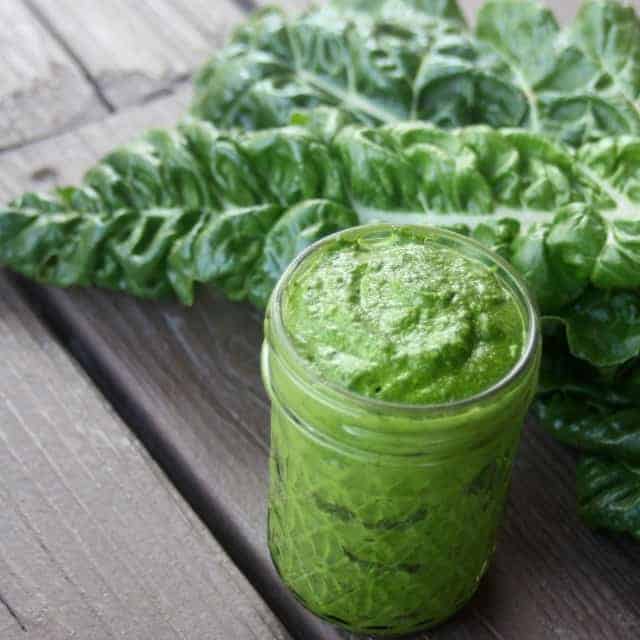 Make the most of fresh herbs this spring and summer with this endlessly adaptable pesto recipe that uses any number of nuts, seeds, greens, and herbs.
Ingredients
½ to ¾ Cup Oil (Olive, Walnut, Almond, etc.)
3 Cups Fresh Herbs (or mix herbs and greens)
½ Cup Nuts or Seeds (Walnuts, Pine Nuts, Sunflower Seeds, etc.)
3 Garlic Cloves, peeled
1/4 teaspoon Salt (more or less to taste)
Pinch of Ground Black Pepper (more or less to taste)
¼ Cup Grated Parmesan or Romano Cheese, optional
Instructions
Put 1/2 cup of olive oil and the remaining ingredients in a food processor or blender and puree. If the pesto seems to thick drizzle in a little more oil as necessary to keep it moving well. The water content in the greens and herbs will determine how much additional may be needed.
Notes
Make the most of fresh herbs this spring and summer with this endlessly adaptable pesto recipe that uses any number of nuts, seeds, greens, and herbs.
Specific Recipes
I know there are some folks who don't like to wing it and for those folks, check out these amazing pesto recipes: