Homemade hot cocoa mix is a delightful and easy thing to make. It's sweet, delicious, and warming when the temperature and life get cold. Homemade hot chocolate mix also makes a frugal and wonderful gift in a jar.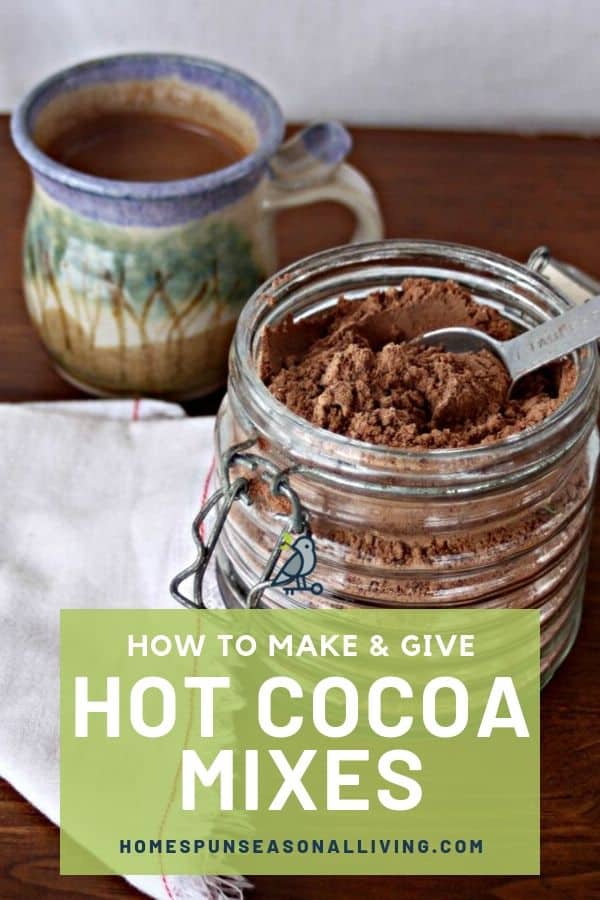 The following homemade hot cocoa mix recipe is the ideal base for yourself or for spicing it up for gift giving.
Switch up the Basic Cocoa Mix
Use dry, powdered milk in the mix and all someone needs is hot water and a spoon to fix a cup.
[mailerlite_form form_id=8]
Most of the time any milk powder can be used interchangeably.
Use goat milk powder for people allergic to cow milk.
Substitute coconut milk powder for vegans or others avoiding dairy products.
Some recipes even use coffee creamer to make the cocoa super rich.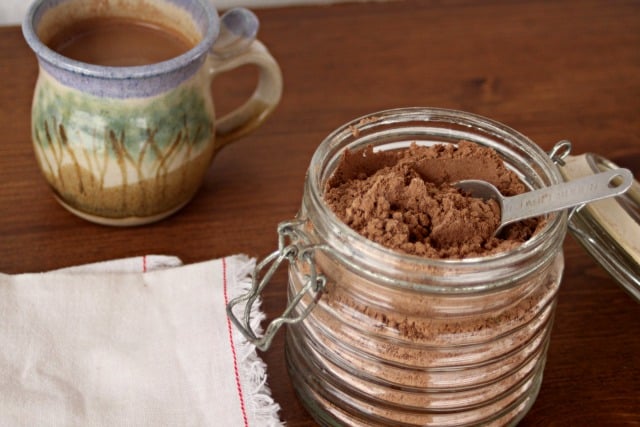 Go Beyond the Basic Hot Cocoa Mix
Cocoa mixes can take on numerous forms and flavors with just a few tweaks:
Yield: Approximately 3 Cups
Hot Cocoa Mix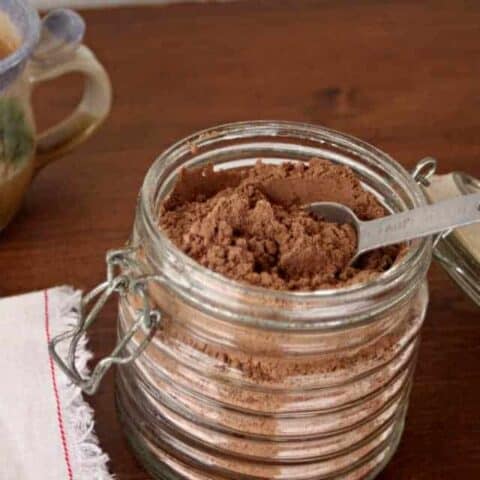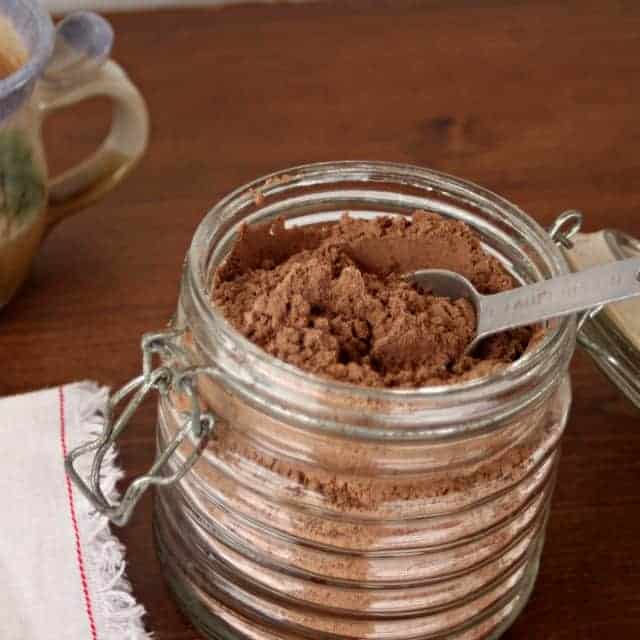 Use this basic homemade hot cocoa mix as a base for customized blends for yourself and gifts.
Ingredients
1/3 Cup Brown Sugar, packed
1/4 Cup Cocoa Powder
2 1/2 Cups Powdered Milk
Instructions
Combine the ingredients and push through a fine mesh sieve to combine all ingredients and keep them in a small uniform size.
Store in an airtight container.
Notes
To Make a Cup of Hot Cocoa:
Mix 3 Tablespoons of the hot cocoa mix with 8 ounces of boiling water, milk, or cream. Serve warm.
Nutrition Information:
Yield:
48
Serving Size:
3 Tablespoons
Amount Per Serving:
Calories:

19
Total Fat:

0g
Saturated Fat:

0g
Trans Fat:

0g
Unsaturated Fat:

0g
Cholesterol:

1mg
Sodium:

20mg
Carbohydrates:

3g
Fiber:

0g
Sugar:

3g
Protein:

1g
We try our best but cannot guarantee that nutrition information is 100% accurate.
How to Give Hot Cocoa Mixes
For local delivery, use jars with simple labels. Regular old canning jars work just fine. Also look for frugal or interesting jars at thrift stores.
Wrap yarn or ribbon around jars for simple but extra lovely touches.
For mailing care packages, package homemade hot cocoa mix in tight sealing plastic bags and label.
Make sure to include how to make the cocoa (mix to boiling water ratio) on the labels.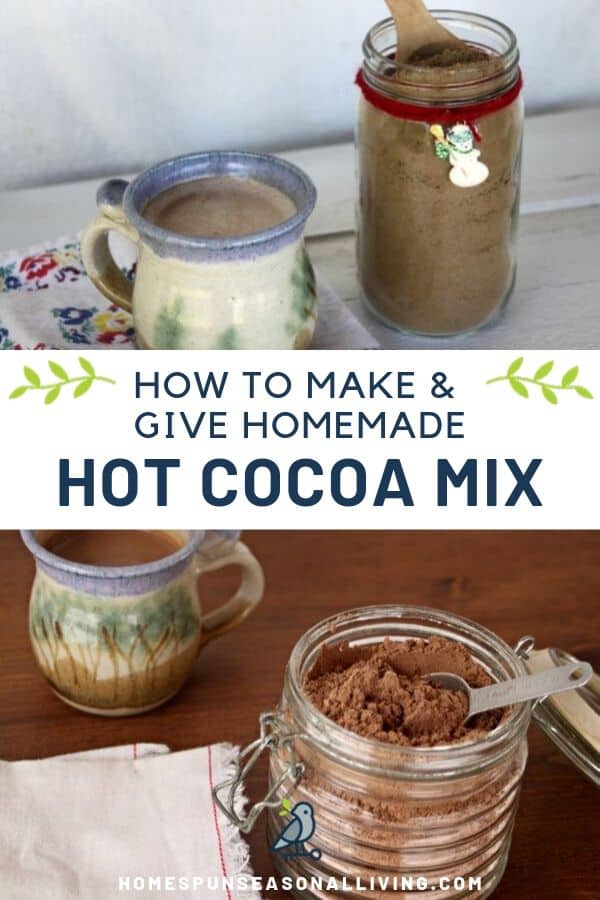 Add marshmallows, either homemade or store-bought to the package for a lovely gift.
A festive or beautiful pottery mug is a special gift that will be treasured even after the mix is used up.
Tuck a bottle of liqueur, homemade cordial, or schnapps in a basket for adults to spike their hot cocoa.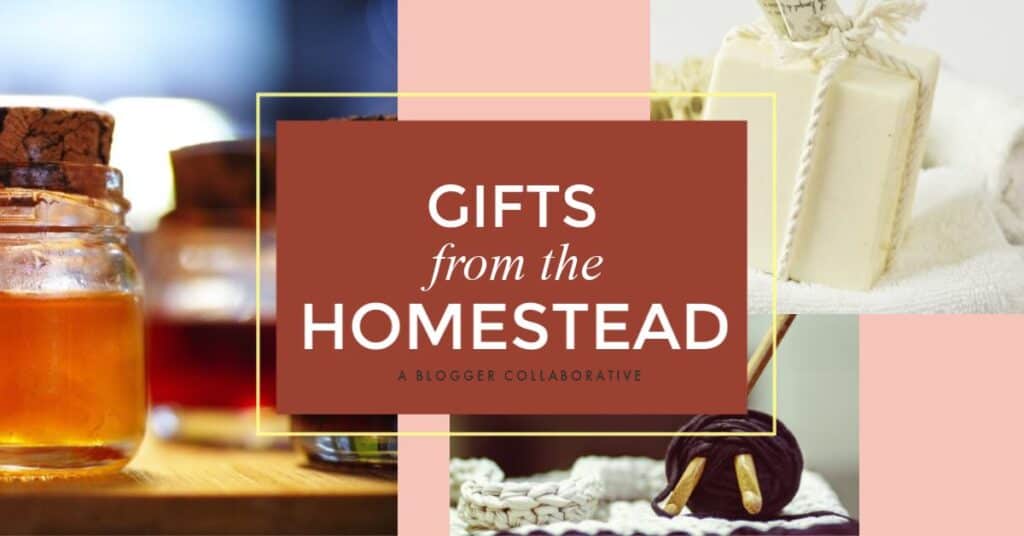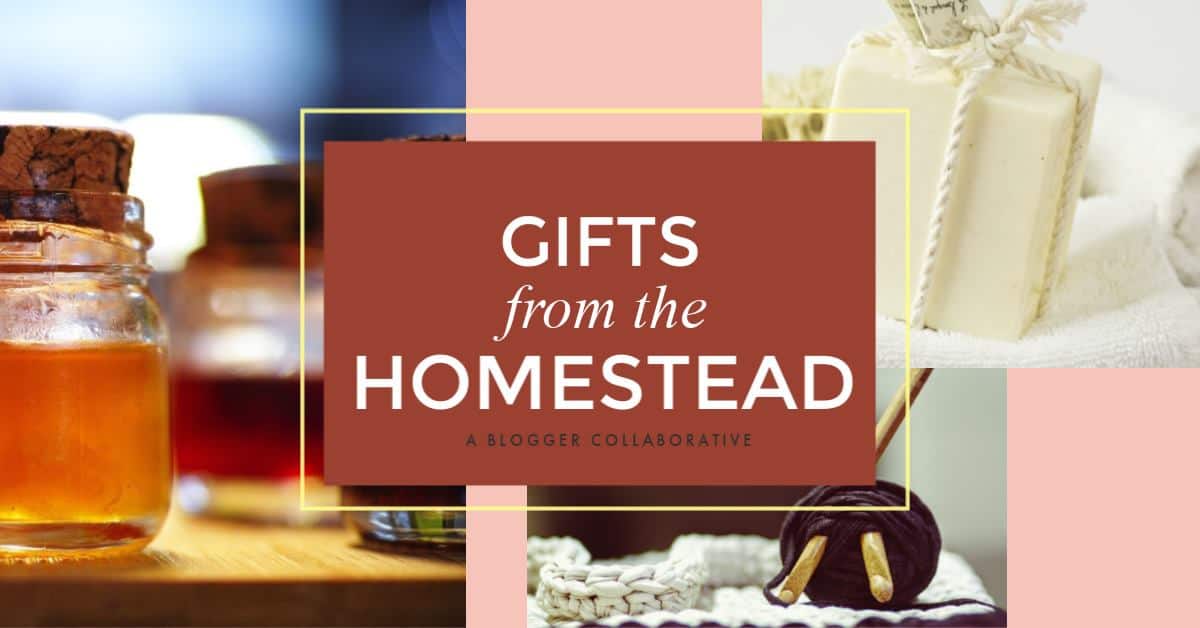 Gifts You Can Make in an Hour or Less
Creative Cookie Packaging Ideas
|| Rootsy Network
Create a Giftable Indoor Herb Garden Kit
|| Not So Modern
Two Holiday Chai Tea Blends: The Perfect Fall or Winter Gift
|| Healing Harvest Homestead
Soup in a Jar: the Perfect Comfort Gift
|| Dehydrating Made Easy
Snickerdoodle Cookies
|| Nancy On The Homefront
Cinnamon Roasted Almonds (with printable gift tags)
|| A Modern Homestead
How to Make & Give Homemade Hot Cocoa Mixes
|| Homespun Seasonal Living
How to Can Homemade Salsa
|| Not So Modern
Make Gift-Worthy Bread Mix In A Jar – Great for Your Own Pantry Shelf Too!
|| Oak Hill Homestead
Make Your Own Lotion Bars
|| Learning and Yearning
Easy Homemade Bath Salts Recipe
|| Better Hens and Gardens
Peppermint Foot Salve
|| The Self Sufficient Home Acre
SPF Lip Balm Recipe
|| Our Inspired Roots
3 Bedtime Bath Teas for Kids
|| Homestead Lady
DIY Flaxseed Neck Heating Pad for Soothing Muscles
|| Joybilee Farm
No-Sew Scented Sachet Bags With 5 Herbal Recipes
|| Rockin W Homestead
Fall Air Freshener DIY
|| Feathers In The Woods
Gifts You Can Make in a Day or Less
Easy Applesauce Recipe For Canning or Eating Fresh
|| Hidden Springs Homestead
How to Make Hot Process Soap Complete Picture Tutorial
|| Healing Harvest Homestead
Crockpot Apple Butter with Canning Instructions
|| A Modern Homestead
DIY Quilted Mug Rug
|| Flip Flop Barnyard
Feathers & Hugs – How to Create a Psalms 91 Throw
|| The Farm Wife
DIY Flower & Veggie Row Markers
|| The Self Sufficient Home Acre
Make Your Own Veggie Hod
|| Nancy On The Homefront
Horseshoe Farm Sign – Fun DIY Gift for the Horse Lover
|| Homegrown Self Reliance
Apple Pie in a Jar: Greatest Fall Gift
|| 15 Acre Homestead
Gifts You Can Make in a Week
Easy Primitive Throw Pillow Tutorial
|| Hidden Springs Homestead
How to Make a Rag Quilt
|| Flip Flop Barnyard
Make Your Own Plant Pots and Baskets
|| Homestead Lady
Special Gifts That Take One Month to Create (but are well worth the wait)
Making Herbal Vinegar
|| Better Hens and Gardens
Elderberry Elixir – A Delicious Immune Boosting Gift
|| Homegrown Self Reliance
How to Make Homemade Vanilla Extract
|| Farming My Backyard
How to Make Strawberry Wine Step-by-Step
|| Stone Family Farmstead
How to Make Cold-Process Soap from Scratch
|| Oak Hill Homestead